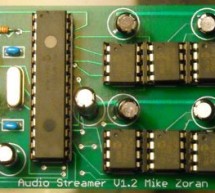 INTRODUCTION The idea for creating a USB sound card based on a PIC came from discussions of other people creating one on the Microchip USB forum. The hardware of the card is based on all Microchip products. The software uses a modified version of the Microchip USB framework which is interrupt driven instead of the traditional polling. The device is a USB composite device. The first device is an implementati ...
Read more

›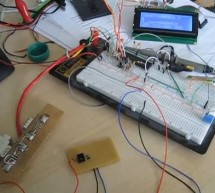 [Kay Choe] can't play the piano. Rather, he couldn't, until he converted his keyboard to include LED-guided instruction. [Kay] is a microbial engineering graduate student, and the last thing a grad student can afford is private music lessons. With $70 in components and a cell phone, however, he may have found a temporary alternative. The build works like a slimmed-down, real-world Guitar Hero, lighting up e ...
Read more

›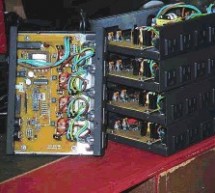 This is Ver2.0 of a finished project. I usually do projects about the same way every time. Product definition (10 min), Code outline (10 min), Schematic generation, Build prototype, Write code all at one sitting (This one took about 6 hours), Take a copy of the above file, and delete all but a small section. Debug the section, and put it back into the original file. Repeat with other chunks of code until do ...
Read more

›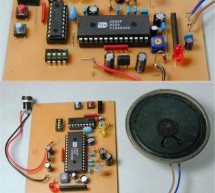 ISD2560 to directly control the PIC16F84A, audio recordings and multiple block will be able to play. LSI can be driven directly speakers also, in view of the lack of volume, only added to the amplifier IC. This volume 10 minutes to drive the speakers. One LSI chip for voice recording playback "ISD2560″ using a simple audio recording and playback unit prototype it ISD2560 is playing this voice recording, in ...
Read more

›
Part's List: 2x 47K 1x 10K 1x 82K 1x 50K POT 1x 33uF 1x 10uF 3x 100nF (104) 1x 100pF (101) 1x 10pF (10) 1x NJM2035 IC 1x 38 KHz Crystal   Technical Specifications: Voltage Supply: 1.2V - 3.6V MAX Current Draw: >3mA Channel Separation: < 25dB Signal to Noise Ratio: 67 dB Operation Temperature: -20 - 75°C Frequency Range: 20Hz - 15KHz HI-FI Stereo Encoder / Multiplexer This stereo encoder is the perfect ...
Read more

›
1. The player allows: playback wav files in stereo format, 22,500Hz freqfency, and 8 bits of resolution, display the song titles, display time of songs, the possibility of stopping (pause) and switch songs, the possibility of change volume (+, -), read data from the MMC memory card inserted in the slot, display current state on the alphanumeric LCD display, the possibility set random order of songs 2. For t ...
Read more

›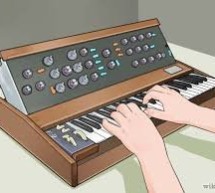 The mikroC PRO for PIC provides a Sound Library to supply users with routines necessary for sound signalization in their applications. Sound generation needs additional hardware, such as piezo-speaker (example of piezo-speaker interface is given on the schematic at the bottom of this page). Library Routines Sound_Init Sound_Play Sound_Init Prototype void Sound_Init(char *snd_port, char snd_pin); Returns Not ...
Read more

›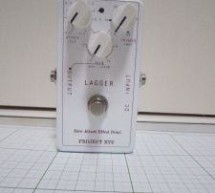 It has been a quiet period but a very busy period, very active and very fruitful. I will be launching the projectryu.com site soon with tons of free resources for the audio hobbyist. Getting back to the title of this post, i would like to present a few improvements and a concrete design as a pedal unit.  If you don't remember about the Lagger project let me put the links below in case you want to check it o ...
Read more

›
This is a project for viewing the frequency spectrum of input signal using dsPIC. The hardware uses the following: - 1. dsPIC30F4011. 2. Opamp (any one, like LM358, TL084). 3. Power supply. Software includes the following: - 1. FFT library code from Microchip 2. Graphic LCD driver code (for line, pixel plot etc). Graphic LCD showing spectrum of a square wave: - Description of hardware: - The dsPIC runs on t ...
Read more

›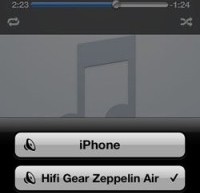 With the B&W Zeppelin Air being such a popular iPod docking station as well as a fantastic AirPlay compatible device we thought it would be a good idea to write a 'how to' on setting up your new Zeppelin Air. As of September 2012 newer machines are installed with a slightly newer firmware version. The main reason for this is to make the Zeppelin Air easier to setup for AirPlay. The main benefit being yo ...
Read more

›