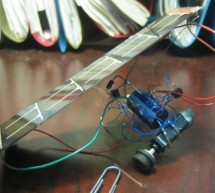 Make a very cheap, relatively easy to construct robot which will wake up any time you shine a desk lamp on it. There are no sensors on it, although I suppose the solar panel can be called a sensor. I plan on adding solar panels and another motor, and making it controlled by a PIC microcontroller in the future. Step 1: The Circuit The circuit for the robot is very simple, it has no digital electronics. It's ...
Read more

›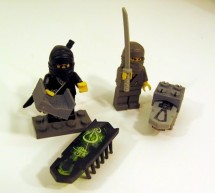 Vibrobots (and bristlebots) are simple robots that use a tiny pager / cellphone vibrator motor (with an eccentric weight) to randomly bounce around -- they are the subject of many Maker / DIY projects as well as some well-known commercial toys (such as the $7.00 Hexbug Nano).  Naghi Sotoudeh, a Hizook reader from Iran, contacted us about his latest project: a remote controlled micro-scale vibrobot (measurin ...
Read more

›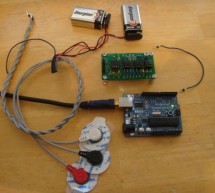 Measuring muscle activation via electric potential, referred to as electromyography (EMG) , has traditionally been used for medical research and diagnosis of neuromuscular disorders. However, with the advent of ever shrinking yet more powerful microcontrollers and integrated circuits, EMG circuits and sensors have found their way into prosthetics, robotics and other control systems. Yet, EMG systems remain ...
Read more

›
We all are well aware of the major fire accidents that frequently take place in nuclear power plants, petroleum refineries, gas tanks, chemical factories and other large scale industrial units and result in very serious consequences. Thousands of people have lost their lives due to such hazardous accidents. Therefore, the main objective of this project is to develop a robotic vehicle capable of fighting the ...
Read more

›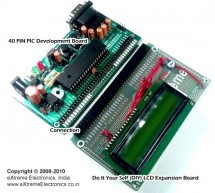 The are many cool sensors available now a days, ranging from IR distance sensor modules, accelerometers, humidity sensors, temperature sensors and many many more(gas sensors, alcohol sensor, motion sensors, touch screens). Many of these are analog in nature. That means they give a voltage output that varies directly (and linearly) with the sensed quantity. For example in LM35 temperature sensor, the output ...
Read more

›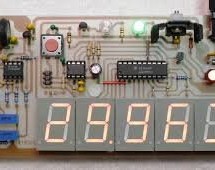 The Motorola MPX4115A is an atmospheric pressure sensor powered by 5V and delivers and output from ~0.25V to ~4.75V based on the pressure detected at room temperature (25°C). The device provides a linear output based on pressure. As the pressure rises, the output voltage of the sensor rises as well with ~0.25V represents <15 kPa pressure relative to a vacuum and ~4.75V represents >115 kPa. Note that  ...
Read more

›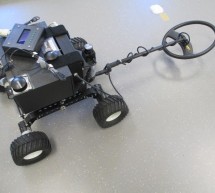 Metal detector robot using pic microcontroller,this robot is designed for metal detection in places where human being can't reach easily. Metal dectector robot detect metal through metal detector sensor. Its detect metals coming to it ways. Wherever its go, it keep detecting metal. In case of metal detection, a sound will be produced at the control room or receiver side. This article will give you brief ide ...
Read more

›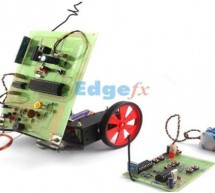 Robots can be used in many applications in industries, military, domestic. One of the major uses of Robots is an asset to human beings. Whether it is any kind of hazardous situations like a fire breaking out or a place full of landmines, Robots can easily work out a way out of these problems. So let us see these two types of Robots – A Land mine sensing Robot and a Fire Fighting Robot Land Mine Sensing Robo ...
Read more

›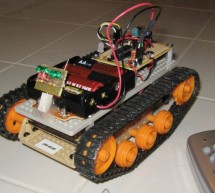 Step 1: Assembling the Double Gearbox A basic hobby motor turning at 12,300 RPM is basically useless without a good gearbox. Just touching the shaft will stall the motor. I obtained a Tamiya double gearbox kit for under $10, which through a series of gears provided a ratio of 114.7:1 at 115RPM. There were a lot of small parts in this kit; and it looks a little intimidating; but the pictorial instructions we ...
Read more

›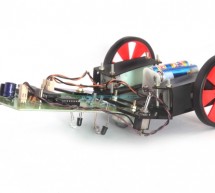 The project is designed to develop a robotic vehicle that follows a specific path. This project uses a microcontroller of 8051 family for its operation. A pair of photo sensors comprising IR transmitter and photo diode is interfaced to the controller to detect the specified path for its movement. Line follower robot is a useful robot that is used in ware houses, industries, and stores etc, where it follows ...
Read more

›