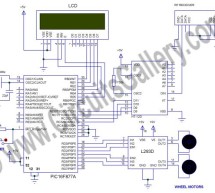 After a short break, we're back to the DIY robot projects series and I am sure you'll love this one too. Before that I suggest you to go through all our earlier simple robotics projects for engineering students as well. This time, major difference is the added security to access the robot; you can control the robot only after you speak your password. The robot can move in four directions and can be controll ...
Read more

›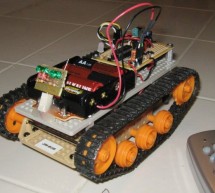 Step 1: Assembling the Double Gearbox A basic hobby motor turning at 12,300 RPM is basically useless without a good gearbox. Just touching the shaft will stall the motor. I obtained a Tamiya double gearbox kit for under $10, which through a series of gears provided a ratio of 114.7:1 at 115RPM. There were a lot of small parts in this kit; and it looks a little intimidating; but the pictorial instructions we ...
Read more

›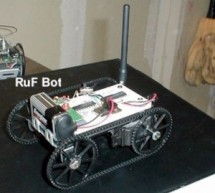 RF is just way too cool not to use in your designs. But if you're a newbie like me it is difficult to successfully build solid RF transmitters and receivers. When I started out I didn't realize that the larger breadboard I was working off of was causing a lot of the signal deviance because the metal traces on the breadboard worked like small capacitors and changed my circuit dynamics. So after much research ...
Read more

›
Since we now have a beautiful robotic chassis, we're ready to continue our Building A Robot series, and get serious with some motor control. This second part of building a robot is perhaps the most crucial as it will define what type of control we will have over the motors. Ideally, we want a simple method for controlling the motors so that our software is free to do other things. In this article we will mo ...
Read more

›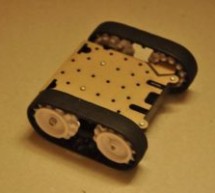 This is my attempt at designing and building an obstacle avoiding robot! RekaBot (named after a fairy (: ) can detect obstacles with an ultrasonic sensor that can move around with help from a servo. Based on the measurements she takes, the tracks are driven towards the direction with the biggest distance - avoiding obstacles. Read in and try to build one yourself! Step 1: Concept, Drawings and Preliminary B ...
Read more

›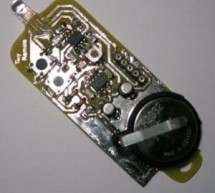 Description The Tiny Remoteis a very compact infrared remote control with only two buttons to control an iRobot Roomba. It produces three different infrared control signals that the robot interprets as Clean, Spot and Virtual Wall/Lighthouse. The circuit is built mostly using SMD components to reduce its size, nearly to the size of a keychain and is powered by a CR2032 coin battery. Design Considerat ...
Read more

›
Large Dancing Robot Build a large dancing robot. This was supposed to be a walking robot, but it more kinda beebopped around. video on last step. Build a Prototype First, The _Prototype_: Before you make a large, high power robot, it's good to make a smaller scale prototype. I made a simple walking robot using = Brains: PIC16f877A, = Actuators: two small geared pager motors (http://www.solarbotics.com/produ ...
Read more

›
Have you ever thought that most of our perception about the robot is based on the Hollywood movie! The famous 3CPO and R2D2 from Star Wars until the little cute garbage compacting robot named WALL-E; all of these machines are example of our dreams or should I say our quest to what we all think about the robot should be. Although the robot that we are going to build here is still far away from the technologi ...
Read more

›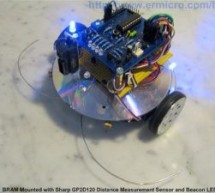 What is the intelligent anyway; could we categories how the bees building their tiny hexagonal compound nest, ants searching for their food or birds migration using precision navigation over continental are the intelligent acts; or we as the human being with our cultures and civilizations is the only one that can be categories as the intelligent being? These kinds of question probably will not have satisfie ...
Read more

›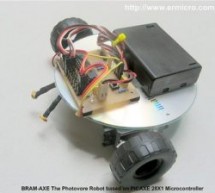 Building a simple and easy microcontroller based robot is always a fascinating topic to be discussed, especially for the robotics newbie enthusiast. On this tutorial I will show you how to build your own microcontroller based robot which known as a photovore or you could call it as the light chaser robot using the simplest possible circuit for the microcontroller based robot brain, locomotion motor and the ...
Read more

›