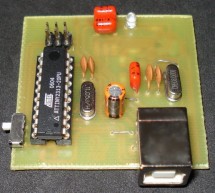 USB AVR In-System-Programmer (ISP) - The AVR firmware was written by: Klaus Leidinger - The PCB was designed by: Dimitris Porlidas - The schematic diagram was drawn by: Dimitris Porlidas - The AvrOspII software was written by: Mike Henning - Small modifications in firmware and schematic diagram were made by: Vassilis Serasidis Nowadays, USB is the most popular connection connection between PC and peripheral ...
Read more

›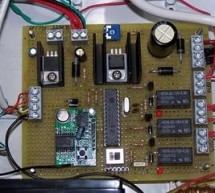 Home Alarm System PIC16F84A Alarm Clock Analog data recording and playback unit Animated LED Signboard Capacitance measurement Capaciter meter Christmas Light Flasher Microcontroller PIC16F877A is one of the PICMicro Family microcontroller which is popular at this moment, start from beginner until all professionals. Because very easy using PIC16F877A and use FLASH memory technology so that can be write-eras ...
Read more

›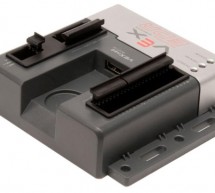 I'm completely new to the world of PIC Microcontrollers and electrical engineering so please go easy Anyway, I managed to program my PIC 16f627 to turn on three LEDs when push button (trigger button) is pressed and start a shut down sequence (basically each LED toggles off one after another with a 5 second delay in between) when another pushbutton is pressed (reset button). I've been testing this on a Velle ...
Read more

›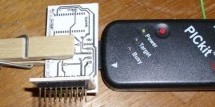 A small PCB allows for the out-of-circuit programming of 18 & 28 pin SOIC PIC Microcontrollers from either an ICSP programmer or ZIF socket. A recent article in a popular electronics magazine presented a small printed circuit board for programming 18-pin SOIC PICs from a ZIF socket. Looking at the design I knew instinctively that it would be unusable with the set-ups I use, which is a shame, as I'd just ...
Read more

›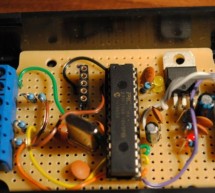 PIC32 ICSP Programmer v1.0 is based on a simple PIC32MX270F256B microcontroller basic circuit. It connects to a PC via USB 2.0 port and therefore needs no external power supply. It may be used to program a PIC32 microcontroller on a circuit via ICSP interface or you may add a programming header. It basically works similar to PICkit3 when programming a PIC32 microcontroller. The programmer uses the right han ...
Read more

›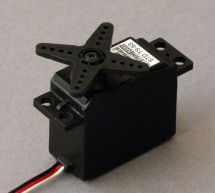 This instructable describes how to integrate hobby servos (the kind used in RC planes, cars, etc.) into your microcontroller projects. Step 1: How Servos are Different from Regular Motors In a regular DC motor, the amount of torque the motor exerts on the shaft is proportional to the amount of current flowing through the motor. A simple way to control it is by varying the voltage across the motor; more volt ...
Read more

›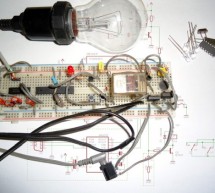 Introduction I always thought the clapper so cool. For those who are lazy like me, turn on or off the bedroom light without getting out of bed, simple clap your hands is amazing. Thinking about it I projected one for me. Several projects of clappers can be found on the Internet, and most of them do not use microcontroller. I chose to use a micro planning future updates, such as turn on or off the light with ...
Read more

›

This project is a micro controller chess game. The objective has to be able to play chess on a VGA monitor, including an intelligent computer to play against. This all has been accomplished with a microcontroller. I started this as a project for the college ( I am a Electrical Engineering student ), but it has grow way beyond that. Now it is a complete chess game with a video output, keyboard for user inter ...
Read more

›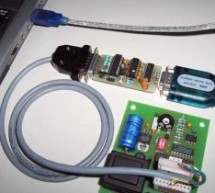 Galvanic from PC isolated PIC programmer The Wisp648 from www.voti.nl is an In Circuit Serial Programmer to program a flash PIC which mostly can stay in your circuit. No irritating doings like pulling the PIC out of the PCB, place it in the programmer, programming it, pull it out the programmer and place it back in the PCB, over and over again, it can stay in the circuit on your breadboard or PCB while prog ...
Read more

›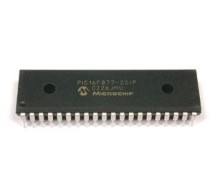 Here's the minimal code to make timer 1 (a 16 bit timer) work using PICBasic. General descriptions of PIC timer variables used to control the timer: (you should be able to use these no matter what programming language you use): T1CON.0 is the first bit of the timer configuration byte, this bit is used to start and stop the timer. --so-- T1CON.0=1, starts the timer T1CON.0=0, stops the timer TMR1H is the tim ...
Read more

›