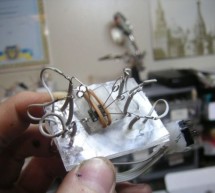 This is a homemade adapter I made for programming SOIC/QFN size microchips that I use in my micro airplanes (http://maxoffsky.com/tech-blog/rc-micro-spitfire-airplane-build-log/). I had trouble connecting the chips any other way so I made my own universal adapter. This could also be used to do In-Circuit programming without removing the chip from the PCB. If you want an adapter to connect and fit any size m ...
Read more

›
In this instructable , I 'll show you how I built and tested this simple yet powerful circuit . The JDM Programmer is my favorite Microcontroller programmer. It is a simple circuit and compatible with many software loaders. I 've built this circuit many years ago and learned Microcontroller programming using it and built many projects based on 16F84A Microcontroller. This is the website of the JDM programme ...
Read more

›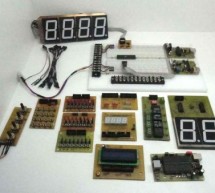 After testing many systems development for PIC and AVR microcontrollers, none satisfy me. So I created this system with breadboard that has satisfied me. Step 1: More space free In this development system, I put two protoboards turned 180 degrees from each other. The space that is left to just enough space to insert a 40-pin microcontroller. But I'm planning to create a version with movables protoboards  to ...
Read more

›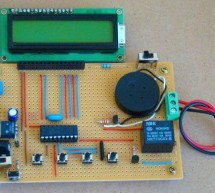 Electronic code locking system is extremely useful in protecting our precious possessions and can be installed anywhere with bit of engineering in it. We are widely familiar with the Password based e-locks and might have installed in our house. But we are going for Electronic locks made by any company when you can make one by your own. This project demonstrates you how to make a PIC microcontroller based si ...
Read more

›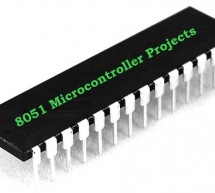 DESCRIPTION In this circuit 16*2 lcd IS used to show the value of count using 8051 microcontroller. The maximum value of count is 99 because. In this circuit we are using 8051-microcontroller, 16*2 lcd, 2 switches for up counting button & down counting button. Data pins of LCD are connected to P1 port of the 8051 microcontroller. UP counter button is connected with P2.6 and down counter button is connec ...
Read more

›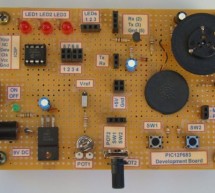 Introduction Electronics is my hobby. When I was in college I had some experience with microcontrollers; I did few projects with Atmel's AT89C51. Recently, I have grown interest on PIC microcontrollers, and I thought I should start with 8-pin microchips. I picked PIC12F683 microchip. This microcontroller fascinated me a lot because I wanted to see what we can do with an 8-pin microcontroller (out of which 2 ...
Read more

›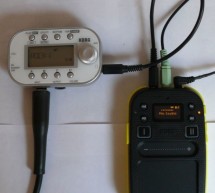 This is my first instructable.... ever. So here it goes. I own a Kaossilator 2 (KO2). It's fun little phrase synthesizer and simple looper. But it has this awkward issue with mic button. When you want to record something from microphone you have to hold down two buttons simultaneously. First the mic button to enable built-in microphone or external input (mic in) and second the loop recording bank button. Th ...
Read more

›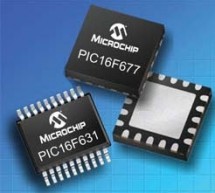 Peripheral Interface controller (PIC) family is one of the most powerful advanced microcontroller which is developed by the microchip technology with Harvard architecture, i.e., it has a minimum set of instructions. The PIC microcontroller projects are programmed with the embedded C programming language. PIC devices consist of powerful featured controller with an internal RAM, EEPROM, Flash memory and other ...
Read more

›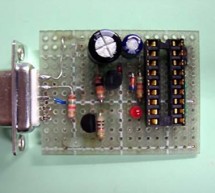 About the Programmer This is a Simple com port based Microchip PIC microcontroller Programmer,This Programmer is based on JDM programmer.The entire programmer is built around commonly available components Features Does not support the usb to serial converter. Works with most of PIC mcu. Works with 18F2550 and other 18F series mcu. Connections to the Target MCU you can programe may microcontroller  by using ...
Read more

›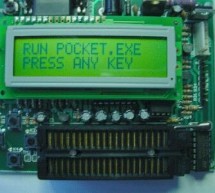 http://www.bubblesoftonline.com/pocket/pocket.html HOT! Tony Nixons Pocket Programmer. The Pocket Programmer is a stand alone serial programmer that can program most of the PICmicro®MCU range of microprocessors. (12C6xx, 16Cxxx, 16Fxxx, 18Cxxx) It works from a single 18VDC supply or with 2 X 9 volt batteries. Combine this with 64K of on board EEPROM which can store upto 32 HEX files and you have a truely po ...
Read more

›