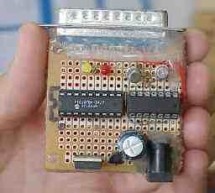 Build a low-cost and very simple serial programmer for a PIC16F84 Microchip Flash Microcontroller. Below picture is my personal writer for F84 chip, it works very nice with Nigel WPicProg V1.20. Introduction I finally found a very nice universal window based software designed to work with any serial programmers for PIC16F84, i.e., WPicProg16 V1.20, written by Nigel Goodwin. Build this programmer before star ...
Read more

›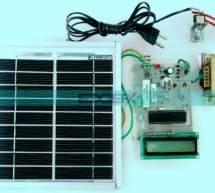 The abbreviation of PIC is the "Peripheral  Interface Controller", and it is a family of the microcontroller. This microcontroller is manufactured by various companies like the microchip, NXP etc. This microcontroller comprises Analog to digital converters, memories, timers/counters, serial communication and interrupts assembled into a single IC. When we select PIC microcontrollers for PIC projects or embed ...
Read more

›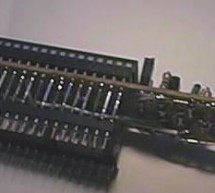 If the piclist is an any indication the 16f877 seems to be the new favorite hobby microcontroller, a position that used to be occupied by the 16f84/16c84. Compared to is older brethren the 16f877 has much more to offer at around twice the price. As for all Microchip controllers the datasheet (pdf) and the MPLAB assembler IDE are available for free. (Microchip keeps changing its website, so when these links ...
Read more

›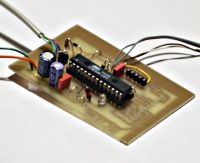 Abstract: The Atmega8 microcontroller from Atmel has plenty of digital and analog input/output lines. It is the ideal device to develop any kind of measurement equipment. In this article we see how to interconnect the microcontroller to a linux PC over a physical RS232 interface without the extra MAX232 chip. Introduction A pre-requisite for this article is that you have the GCC AVR programming environment ...
Read more

›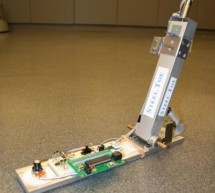 Team Members Amanda Care (Senior in Mechanical Engineering, Northwestern University) Eric Nickel (Graduate Student in Biomedical Engineering, Northwestern University, BS in Biomedical Engineering from the Milwaukee School of Engineering) James Yeung (Junior in Electrical Engineering, Northwestern University) Overview The "Programmable Stiffness Joint" is a device which is able to internally modify the rotat ...
Read more

›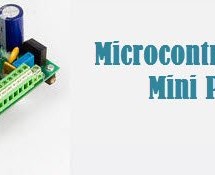 Microcontroller is a small and self-contained computer on-chip which can be used to build several low-cost and less-complex projects. As the microcontroller based mini projects are of low cost and can be implemented in less span of time, most of the students prefer this controller based mini projects to improve their knowledge with innovative ideas. A Microcontroller is built internally with some special fu ...
Read more

›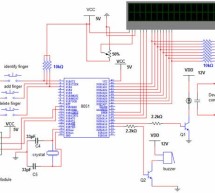 A microcontroller is a small computer on a single integrated chip that is programmed to control the devices. Most of the embedded-based projects require knowledge about programming the microcontroller. Once students get an idea about the circuit, schematics and their operations, it becomes really easy to program a microcontroller. This article provides a list of simple microcontroller-based electronic proje ...
Read more

›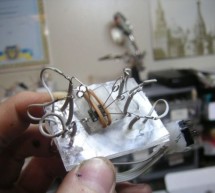 This is a homemade adapter I made for programming SOIC/QFN size microchips that I use in my micro airplanes (http://maxoffsky.com/tech-blog/rc-micro-spitfire-airplane-build-log/). I had trouble connecting the chips any other way so I made my own universal adapter. This could also be used to do In-Circuit programming without removing the chip from the PCB. If you want an adapter to connect and fit any size m ...
Read more

›
In this instructable , I 'll show you how I built and tested this simple yet powerful circuit . The JDM Programmer is my favorite Microcontroller programmer. It is a simple circuit and compatible with many software loaders. I 've built this circuit many years ago and learned Microcontroller programming using it and built many projects based on 16F84A Microcontroller. This is the website of the JDM programme ...
Read more

›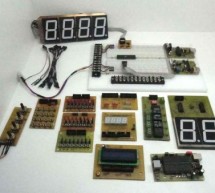 After testing many systems development for PIC and AVR microcontrollers, none satisfy me. So I created this system with breadboard that has satisfied me. Step 1: More space free In this development system, I put two protoboards turned 180 degrees from each other. The space that is left to just enough space to insert a 40-pin microcontroller. But I'm planning to create a version with movables protoboards  to ...
Read more

›