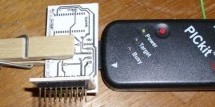 A small PCB allows for the out-of-circuit programming of 18 & 28 pin SOIC PIC Microcontrollers from either an ICSP programmer or ZIF socket. A recent article in a popular electronics magazine presented a small printed circuit board for programming 18-pin SOIC PICs from a ZIF socket. Looking at the design I knew instinctively that it would be unusable with the set-ups I use, which is a shame, as I'd just ...
Read more

›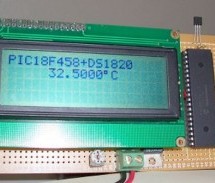 This loader connects the PC printer port and works with WinPic800. The loader gets DC supply from application board and provides +12V for high voltage programming mode. We can use it for programming many PIC chips easily. Hardware Schematic The In-circuit serial programming for PIC chips requires only three signals, i.e. a bi-directional DATA line (PGD), a synchronize clock (PGC), and a +12V Flash programmi ...
Read more

›

This project is a micro controller chess game. The objective has to be able to play chess on a VGA monitor, including an intelligent computer to play against. This all has been accomplished with a microcontroller. I started this as a project for the college ( I am a Electrical Engineering student ), but it has grow way beyond that. Now it is a complete chess game with a video output, keyboard for user inter ...
Read more

›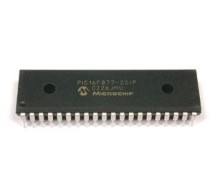 Here's the minimal code to make timer 1 (a 16 bit timer) work using PICBasic. General descriptions of PIC timer variables used to control the timer: (you should be able to use these no matter what programming language you use): T1CON.0 is the first bit of the timer configuration byte, this bit is used to start and stop the timer. --so-- T1CON.0=1, starts the timer T1CON.0=0, stops the timer TMR1H is the tim ...
Read more

›
uni5_a.bmp - PCB of parallel programmer UNIPROG V-A uni5_as1.bmp - schematic diagram of G.Tait's programmer with 4066 uni5_ao1.bmp - layout of components of G.Tait's programmer with 4066 List of components: 1 x slot for ISO card (eight pins are enough) 1 x female Centronix connector 36pin 1 x 74LS06 (7406) or 74LS07 (7407) 1 x 4066 1 x 7805 (78L05) 1 x 7812 1 x 1N4001 D1 2 x 1N4001 (1N4148) D2,D3 1 x LED gr ...
Read more

›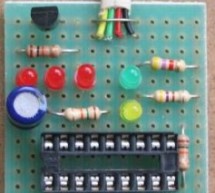 PIC Programmer MkV is designed to get you into PIC Programming for just a few dollars. It uses just 12 components. Most of them will be in your "junk-box" and the PC board is a small piece of matrix board. It's the cheapest way to get started. As well as PIC PROGRAMMER MkV you will need these 4 things: 1. A desk-top computer with DB-9 serial port. (This programmer will not work on a lap-top computer and may ...
Read more

›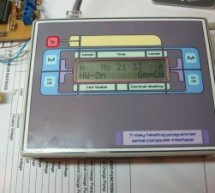 Overview This project has come about from my desire to control my home heating from work.  As I have a VPN between work and home a straightforward relay controlled from a PC would seem the easiest solution.  However I also wanted a control unit that I could operate in the house without resorting to the computer.  For example, I get up late and the heating is off, I just want to hit a button and turn it on.  ...
Read more

›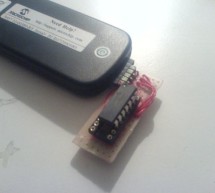 I'm trying to build this dual DC motor module for my robot project And I did not have the space for placing an ICSP pin header on the PCB. So i quickly mocked up this design. Step 1: Geting the parts Well to build the ICSP socket with header for the PICkit 2. We need 1part experiment board I used the one with raster 2.54mm holes where every 3 are connected in rows of solder islands. I had one 18pin DIL IC s ...
Read more

›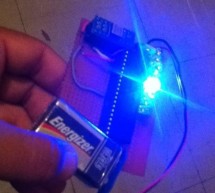 In this post we will study the ADC ( Analog-to-Digital ) Module of the Microcontroller PIC16F917 . We will study a real circuit of PIC16F917 interfacing to a semiconductor Gyroscope. The Gyroscope is a motion sensor that senses tilt in a certain direction . The used sensor is a yaw rate sensor ( free sample from Analog Devices . The Gyroscope ADXRS613 was sent in an evaluation package EVAL-ADXRS613 ) . Yaw ...
Read more

›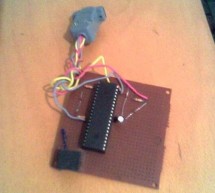 In this instructable , I 'll show you how to build a PIC 16F917 Microcontroller programming circuit. This Microcontroller is a very nice Microcontroller chip form the famous chip manufacturer Microchip. This Microcontroller is easy to program and powerful to use. The photo above shows the programmer circuit after completion. Note: This circuit uses the serial port on the PC . You must use this circuit on a ...
Read more

›