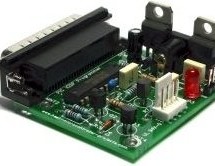 AN589 is microchip's application note for a parallel port pic programmer circuit which I chose as I wanted something reliable to get up and running quickly. It is really quite a simple circuit and its main objective is to provide ICSP connections to your pic microcontroller. That the PGM signal is not provided - it's not really necessary anyway as you can turn off PGM mode by programming the chip.  For firs ...
Read more

›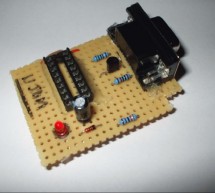 Cheap PIC Programmer This programmer works only with PIC16F84 but it's great because it never causes errors and works with almost all computers,unlike some other homemade programmers. Step 1: Step one : Materials For this programmer you won't need many materials.In fact , you will find all you need in your local electronics shop ;) So here's what materials you will need: -IC Board -RS232(Serial) FEMALE conn ...
Read more

›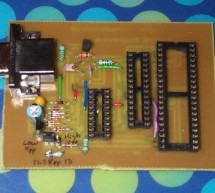 JDM2 based PIC Programmer Schematic & layout for an updated JDM2 PIC Programmer. Includes clock & data filter, Vpp voltage divider for modern PIC microcontrollers (eg USB PIC 18F2455/4455). Prior to reading sites like www.hackaday.com & www.makezine.com/blog I had worked only with the Amtel/AVR line of microcontrollers. After seeing all the cool projects people were doing with Microchip PICs, I ...
Read more

›
PURPIC, the wearable PICkit2 clone PIC programmer based on a design by David Tait using through hole transistors and resistors glued to a piece of cardboard. Oh, how times have changed. And as usual, I'm still 7* years behind those changed times. My latest project is a remake of today's hottest 7-year-old PIC programmer, the PICKit2! *there, fixed! Step 1 An extremely brief history of the PICkit2 Microchip ...
Read more

›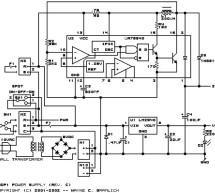 Table of Contents Table of Contents Introduction Schematics Printed Circuit Board Issues Introduction This is revision C of the EMDP1 mother board. It differs from revision B in that a 40-pin ZIF (zero insertion force) socket and an 80-pin `universal' plug have been added. This allows many chips to be programmed without requiring an adaptor board. When the `universal' plug is not enough, a specialized adapt ...
Read more

›
Perhaps this circuit is the simplest programmer for PIC microcontrollers you can build. It is connected to serial port of your PC and it has a very similar design with the SI-Prog programmer for the AVR microcontrollers. With the help of adaptors you can extend the possibilities and program more PIC microcontrollers. Notes By default this programmer supports the micros: PIC16C8x, PIC16F8x (PIC16F83, PIC16F8 ...
Read more

›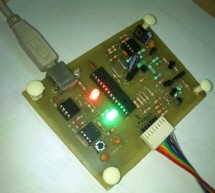 The PICkit™ 2  Programmer/Debugger is a low-cost development tool with an easy to use interface for programming and debugging Microchip's Flash families of microcontrollers. The full featured Windows programming interface supports baseline, mid-range, PIC18,8-bit, 16-bit, and 32-bit microcontrollers, and many Microchip Serial EEPROM products. With Microchip's powerful MPLAB Integrated Development Environmen ...
Read more

›
What do you do when you have to read the internal ROM contents of a 8048 or 8049 processor and you don't own a programmer for those devices? You simply build this 8049 spy of course! That is exactly what I did when I wanted to know how my Philips Frequency Counter PM 6668 worked. With this knowledge I was able to add some interesting features to that beautiful counter. You can find a description of the SB-6 ...
Read more

›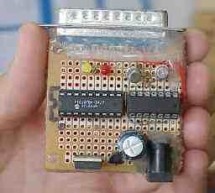 Build a low-cost and very simple serial programmer for a PIC16F84 Microchip Flash Microcontroller. Below picture is my personal writer for F84 chip, it works very nice with Nigel WPicProg V1.20. Introduction I finally found a very nice universal window based software designed to work with any serial programmers for PIC16F84, i.e., WPicProg16 V1.20, written by Nigel Goodwin. Build this programmer before star ...
Read more

›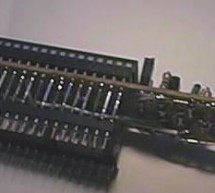 If the piclist is an any indication the 16f877 seems to be the new favorite hobby microcontroller, a position that used to be occupied by the 16f84/16c84. Compared to is older brethren the 16f877 has much more to offer at around twice the price. As for all Microchip controllers the datasheet (pdf) and the MPLAB assembler IDE are available for free. (Microchip keeps changing its website, so when these links ...
Read more

›