Perhaps this circuit is the simplest programmer for PIC microcontrollers you can build. It is connected to serial port of your PC and it has a very similar design with the SI-Prog programmer for the AVR microcontrollers. With the help of adaptors you can extend the possibilities and program more PIC microcontrollers. Notes By default this programmer supports the micros: PIC16C8x, PIC16F8x (PIC16F83, PIC16F8 ...
Read more

›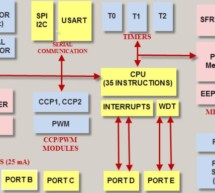 PIC microcontroller was developed in the year 1993 by microchip technology. The term PIC stands for Peripheral Interface Controller. Initially this was developed for supporting PDP computers to control its peripheral devices, and therefore, named as a peripheral interface device. These microcontrollers are very fast and easy to execute a program compared with other microcontrollers. PIC Microcontroller arch ...
Read more

›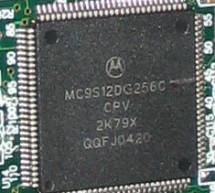 General.. Title: McGraw-Hill-PIC Microcontroller Project Book File size: 13. 4 MB Gene: E-Books Format: Pdf. Uploader: RedDragon. Pages: 220 Pages Abstract: This project outlines the strategy adopted for establishing two kinds of. The principle task of this project was to program the AVR microcontroller Commercial, industrial, and educational PIC18 microcontroller applications. Simulator www Labcenter. Co. ...
Read more

›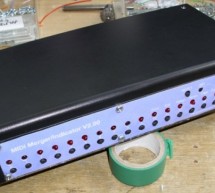 This unit provides 4 autonomous MIDI inputs and 1 MIDI output. Note this is a 'proper' MIDI Merger – all 4 MIDI inputs can be used at the same time, unlike other 'designs'. The unit also provides an indication of the channel number being played, and has shown itself to be capable of expansion into a full-blown controller. The PIC microcontroller I used – 18F4320 was being sold off cheap, at £1.00 each by Cr ...
Read more

›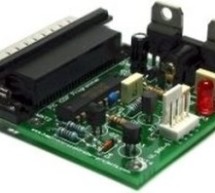 AN589 is microchip's application note for a parallel port pic programmer circuit which I chose as I wanted something reliable to get up and running quickly. It is really quite a simple circuit and its main objective is to provide ICSP connections to your pic microcontroller. Here is the pcb version (click to enlarge): Note: That the PGM signal is not provided - it's not really necessary anyway as you can tu ...
Read more

›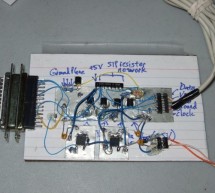 Make your own PIC programmer for your computer's parallel port. This is a variation of David Tait's classic design. It is very reliable and there is good programming software available for free. I like IC-Prog and PICpgm programmer. Best of all, it uses just two voltage regulator and 5 transistors! *** I added a pic of the final result, and pics of my new mini-programmer with a clear top. Click the smaller ...
Read more

›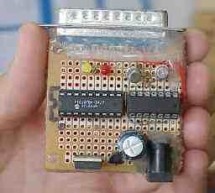 Build a low-cost and very simple serial programmer for a PIC16F84 Microchip Flash Microcontroller. Below picture is my personal writer for F84 chip, it works very nice with Nigel WPicProg V1.20. Introduction I finally found a very nice universal window based software designed to work with any serial programmers for PIC16F84, i.e., WPicProg16 V1.20, written by Nigel Goodwin. Build this programmer before star ...
Read more

›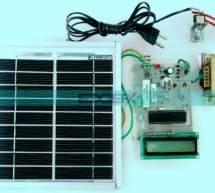 The abbreviation of PIC is the "Peripheral  Interface Controller", and it is a family of the microcontroller. This microcontroller is manufactured by various companies like the microchip, NXP etc. This microcontroller comprises Analog to digital converters, memories, timers/counters, serial communication and interrupts assembled into a single IC. When we select PIC microcontrollers for PIC projects or embed ...
Read more

›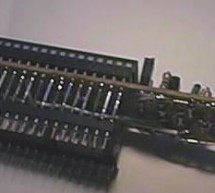 If the piclist is an any indication the 16f877 seems to be the new favorite hobby microcontroller, a position that used to be occupied by the 16f84/16c84. Compared to is older brethren the 16f877 has much more to offer at around twice the price. As for all Microchip controllers the datasheet (pdf) and the MPLAB assembler IDE are available for free. (Microchip keeps changing its website, so when these links ...
Read more

›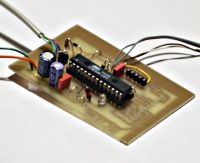 Abstract: The Atmega8 microcontroller from Atmel has plenty of digital and analog input/output lines. It is the ideal device to develop any kind of measurement equipment. In this article we see how to interconnect the microcontroller to a linux PC over a physical RS232 interface without the extra MAX232 chip. Introduction A pre-requisite for this article is that you have the GCC AVR programming environment ...
Read more

›