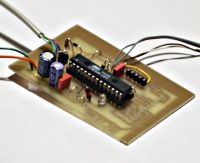 Abstract: The Atmega8 microcontroller from Atmel has plenty of digital and analog input/output lines. It is the ideal device to develop any kind of measurement equipment. In this article we see how to interconnect the microcontroller to a linux PC over a physical RS232 interface without the extra MAX232 chip. Introduction A pre-requisite for this article is that you have the GCC AVR programming environment ...
Read more

›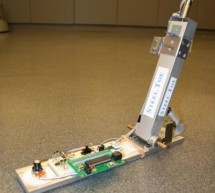 Team Members Amanda Care (Senior in Mechanical Engineering, Northwestern University) Eric Nickel (Graduate Student in Biomedical Engineering, Northwestern University, BS in Biomedical Engineering from the Milwaukee School of Engineering) James Yeung (Junior in Electrical Engineering, Northwestern University) Overview The "Programmable Stiffness Joint" is a device which is able to internally modify the rotat ...
Read more

›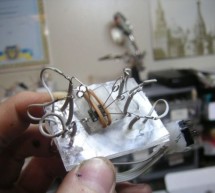 This is a homemade adapter I made for programming SOIC/QFN size microchips that I use in my micro airplanes (http://maxoffsky.com/tech-blog/rc-micro-spitfire-airplane-build-log/). I had trouble connecting the chips any other way so I made my own universal adapter. This could also be used to do In-Circuit programming without removing the chip from the PCB. If you want an adapter to connect and fit any size m ...
Read more

›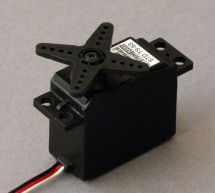 This instructable describes how to integrate hobby servos (the kind used in RC planes, cars, etc.) into your microcontroller projects. Step 1: How Servos are Different from Regular Motors In a regular DC motor, the amount of torque the motor exerts on the shaft is proportional to the amount of current flowing through the motor. A simple way to control it is by varying the voltage across the motor; more volt ...
Read more

›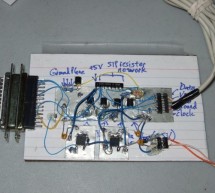 Make your own PIC programmer for your computer's parallel port. This is a variation of David Tait's classic design. It is very reliable and there is good programming software available for free. I like IC-Prog and PICpgm programmer. Best of all, it uses just two voltage regulator and 5 transistors! *** I added a pic of the final result, and pics of my new mini-programmer with a clear top. Click the smaller ...
Read more

›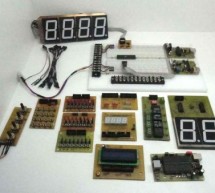 After testing many systems development for PIC and AVR microcontrollers, none satisfy me. So I created this system with breadboard that has satisfied me. Step 1: More space free In this development system, I put two protoboards turned 180 degrees from each other. The space that is left to just enough space to insert a 40-pin microcontroller. But I'm planning to create a version with movables protoboards  to ...
Read more

›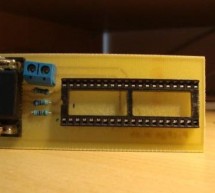 Micro-controllers play a very important role in electronics, as they are able to perform tasks in automation, control, image processing, among others. Their usage is immense. There are various families of micro-controllers, one of those is the Microchip's PIC (Peripheral Interface Controller). PICs are very popular as they are relatively cheap and because of their characteristics, for example their low powe ...
Read more

›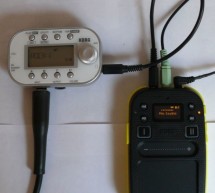 This is my first instructable.... ever. So here it goes. I own a Kaossilator 2 (KO2). It's fun little phrase synthesizer and simple looper. But it has this awkward issue with mic button. When you want to record something from microphone you have to hold down two buttons simultaneously. First the mic button to enable built-in microphone or external input (mic in) and second the loop recording bank button. Th ...
Read more

›
Introduction: From electronic toys & games to microwave ovens, microcontrollers can be found just about anywhere these days! But how can we make these small computers work for our own electronics projects? That's where this tutorial comes in - with detailed instructions showing you what to do every step of the way. At the end of this project, your microcontroller will even be able to track the speed of ...
Read more

›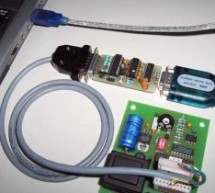 Galvanic from PC isolated PIC programmer The Wisp648 from www.voti.nl is an In Circuit Serial Programmer to program a flash PIC which mostly can stay in your circuit. No irritating doings like pulling the PIC out of the PCB, place it in the programmer, programming it, pull it out the programmer and place it back in the PCB, over and over again, it can stay in the circuit on your breadboard or PCB while prog ...
Read more

›