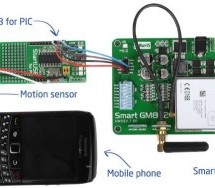 MikroEleketronika demonstrates how to build a simple home alarm system that has the capability of sending SMS to a predefined cell phone number when intrusion is detected. This project is based on StartUSB for PIC board, a small development board for PIC18F2550, which is preprogrammed with an USB bootloder so that no additional programmer is required to load the firmware. The SMS portion uses a SmartGM862 B ...
Read more

›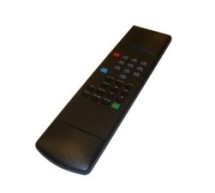 All remote controlled projects from this site can be controlled with remote controls which use the RC5 protocol, like the TV-remotes from Philips. When all buttons from such a remote are in use then you could make a remote control by yourself. Your own build remote control with only one button or maybe you want to build a remote with more then hundred buttons. It is possible, however, you need the PIC Basic ...
Read more

›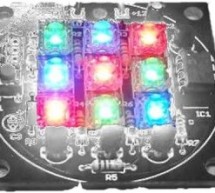 This project is an update to the original RGB LED PWM Driver.  The new version allows the use of either 5mm LEDs or the square bodied Superflux / Piranah style LEDs.  The circuit now uses bipolar transistors rather than MOSFETs which make it more suitable for novice constructors and for the first time this project is available as a kit with all parts required to assemble the PCB including the superflux LEDs ...
Read more

›
Introduction This little project was one of my first projects with microcontrollers. First, I made the circuit then, for years, I was wondering what I could do with it, until one day I came across this IKEA plastic bag dispenser. I knew immediately, it would make a perfect "housing" for my mood light. Hardware I had a few LED strips leftover from previous projects in different colours. They can be operated ...
Read more

›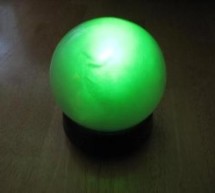 This was a fun little project I put together in a few hours for a homemade-themed gift exchange this Christmas.  I had on-hand a "Full Color LED" from Radio Shack (part 276-0028) which caught my eye on my last visit there. The LED has a common anode and three cathodes, one for each of the three primary colors: red, blue and green.  By changing the duty cycle (the fraction of time the pin is low) on each of ...
Read more

›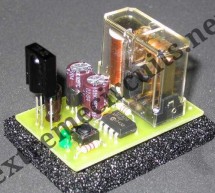 Turn ON or OFF electrical devices using remote control is not a new idea and you can find so many different devices doing that very well. For realization of this type of device, you must make a receiver, a transmitter and understand their way of communication. Here you will have a chance to make that device, but you will need to make only the receiver, because your transmitter will be the remote controller ...
Read more

›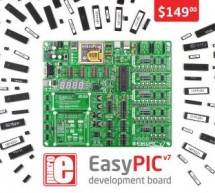 The design uses the PIC18F series microcontroller. All the control functionalities of the system are built around this. Upgradeability is the unique feature of this system. Control card hardware and software allows the manufacturer to add or remove the features as per customer requirement and model. Thus once the whole system is designed it is very economic in large quantity production. Single-phase motor i ...
Read more

›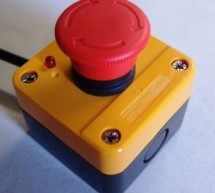 Smart Button This is a button a little bit smarter. (Microcontrollers and coffee, who doesn't like) I i'm using it to fill my Coffeemaker  with water. This way its a little bit more fun and i always get the same amount of water. Its a simple project, and it's a good excuse to play with a PIC10F, one really small micro-controller. Code is written in C, a nice way to start with it. It interfaces with the user ...
Read more

›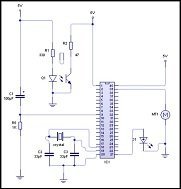 Microcontroller was invented by Intel sometimes in the 80s ever since that invention other Electronics companies such as Atmel, Microchip and Motorola etc have manufactured different brands of Microcontroller like AT89, PIC16F and 68H All microcontrollers performs specific task based on the set of instructions giving to them through a process called Programming language. Example of programming language incl ...
Read more

›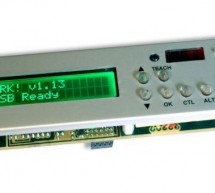 This design controls up to 8 devices using a PIC microcontroller (PIC16F84A) connected to the phone line. The unique feature here is that unlike other telephone line based remote control, this device does not need the call to be answered at the remote end so the call will not be charged. This device depends on number of rings given on the telephone line to activate/deactivate devices. 1. Circuit diagram (de ...
Read more

›