A Simple Development Board Ok, so you have now got your programmer, and you have a PIC or two. It is all very well knowing how to program the PIC in theory, but the real learning comes when you try your code on a PIC and see the results yourself in a circuit. You could build a circuit each time and program the PIC to see if the program works, or you can make yourself a development board. A development board ...
Read more

›
Development board backplane Plug-in part by wave soldering process , the board also neat reverse . The curved surface of the pad foot , guaranteed not to scratch your desktop. The system uses a fully independent module design , DIY leave enough space to the user can use any combination of the modules for a variety of experiments. The benefits of individual modules is self-evident , but for beginners operati ...
Read more

›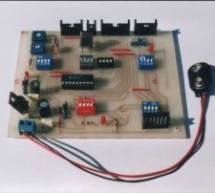 Introduction When I set, some time ago, about working with a PIC 16x84, I had immediately to face the problem to have a permanently and stably working circuit, without mounting the PIC on a prototype board every time. Searching on the net, I didn't find anything really complete for a PIC 16F84 / 16C84; I therefore decided to personally build an Evaluation Board allowing to operate with this microcontroller ...
Read more

›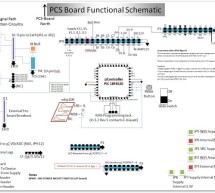 Gen 3.2 General                           Microservers, Vexcel Microservers, Quick Reference, Data Acquisition, Middleware Components                   GPS, SBC Configuration                   Microserver, SBC, SD Card, Power Operation                       Communication Protocol (SBC <--> uc), SBC Operations, Agent Operation (background)   Task Manager "milo", config files, MACRO Microcontroller     ...
Read more

›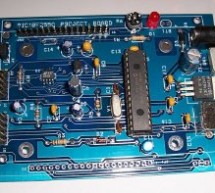 The new PIC18F2550 Project Board was designed as the development platform for student projects. The board features MCU: PIC18F2550 with external xtal, ADC: one channel 0-2.5V sigma-delta converter, Linear Technology LTC2400/LTC2420, 6-channal 10-bit ADC 0-5V, Display: Two connectors for text LCD or GLCD, USB: onchip USB port with type B connector, Power supply: onboard low dropout regulator, rechargeable ba ...
Read more

›
Abstract The objective of this project is to produce a PIC evaluation/development board to be used by future ECPE senior design project teams.  Many project implementations call for some sort of microcontroller unit in the final product, and this need can often be met by a simple PIC microcontroller.  However, the development of a PIC solution is often beyond the expertise and available time of the design t ...
Read more

›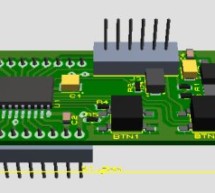 Few months ago Microchip introduced smallest, lowest-cost PIC32 microcontrollers – new PIC32"MX1" and PIC32"MX2" families. PIC32 MX1 and MX2 MCUs include up to 32 KB of Flash and 8 KB of SRAM, two I2S interfaces for audio processing, 10-bit 1 Msps ADC, an 8-bit Parallel Master Port and serial-communications peripherals. MX2 MCUs also have USB 2.0-compliant full-speed module. For the prototyping purposes I m ...
Read more

›
The Development Board v. 1.1 connected to an LCD display. It is well visible (read further, in the description) the row of LEDs used to check the logic state of up to 8 I/O ports or external circuits' pins. Of course, if you own an 8 trace oscilloscope, you can do without it. :-)) On the right bottom the programming cable. Characteristics of the DB12 As I have done with the PIC 16F84 / C84 Evaluation Board, ...
Read more

›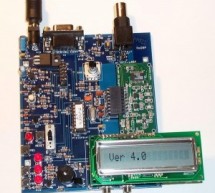 Description -- What is the PIC-EL board and what can you do with it? Specification -- What features are on the PIC-EL project board? Schematic -- Circuit diagram on this web page or in PDF format Builders' Notes -- Check here for special tips or cautions in building the kit. Test Software -- The latest test software for board checkout.  Has many software routines that may be used as building blocks for your ...
Read more

›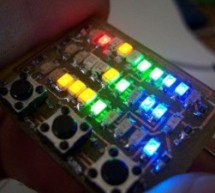 Microdot - wrist watch LED pattern timepiece Another RGB Sunset Productions production! This project is a circuit board for making a wrist watch size version of my minidot clock: http://www.instructables.com/id/EEGLXQCSKIEP2876EE/ with a few more functions more applicable to a portable device. A lot of help and suggestions came from ians 01/\/atch binary watch: http://www.instructables.com/id/EYNTHEN1WUEP28 ...
Read more

›