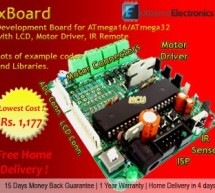 Hello friends, welcome to this exciting tutorial were we will begin our journey with latest PIC18F micros from Microchip Technologies. This tutorial will give you information on what software/hardware you will require and basic steps on how to get, install, configure and use them. After going through this tutorial you will have a complete setup and knowledge to experiment with these powerful chips ! What yo ...
Read more

›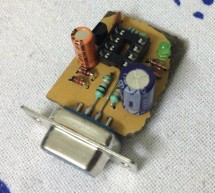 Hi EveryBody i am Again Doing something. and it is with PIC's! Almost Everybody do not want a Big Arduino in their projects or to control a rgb led with Arduino uno? Enjoy Compressing your projects with PIC and Attiny too. but in this wwe will be making a PIC Programmer To Program 12f675 PIC. Here i am not sure that it works for other 8 pin PIC too.but for sure it will work for PIC 12f675. It is Really Chea ...
Read more

›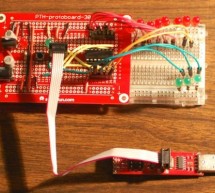 This is a development board for Attiny84 microcontroller. Tha Attiny84 chip has 11 pins addressable with the Arduino IDE, 8k of flash memory for program storage, and 512 bytes of RAM available for the stack and program variables. One feature of the Attiny84 that is very nice for assembly language programmers is unlimited access to all eight pins on the port A registers. They can be used for digital write, d ...
Read more

›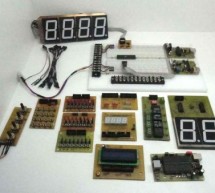 After testing many systems development for PIC and AVR microcontrollers, none satisfy me. So I created this system with breadboard that has satisfied me. Step 1: More space free In this development system, I put two protoboards turned 180 degrees from each other. The space that is left to just enough space to insert a 40-pin microcontroller. But I'm planning to create a version with movables protoboards  to ...
Read more

›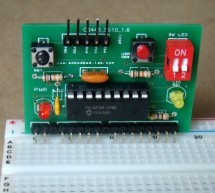 The 18-pin microcontrollers from PIC16F series have always been my favorite processors. They are small in size (so occupies less area on the circuit board), and are very easy to use. Besides they are capable enough to do most projects that don't require a large amount of computational capability. I have used PIC16F628A and PIC16F1827 in most of my tutorials and projects posted on http://www.Embedded-Lab.com ...
Read more

›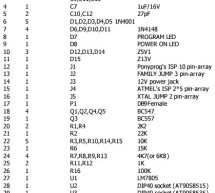 Comments: All resistors are 1/4W.The circuit is powered by 9...15V DC or AC. When In Circuit Programming (ISP) connectors are used, is possible the programmer to be powered from target's power source. Diodes D2 and D6 protect the regulator LM7805, when target's power is used. ' XTAL JUMP ' is used to cut XTAL when the AVR has internal RC oscillator enabled. 'FAMILY JUMP' is used to select which ATMEL's fami ...
Read more

›
We are now in the fourth part of the microcontroller tutorial. We have a microcontroller circuit diagram ready. It's time to make a circuit board. I love this part. This is the "magical" step that takes the idea we started with and turns it into something real. But let's recap. So far we have learned: Part 1: What is a microcontroller? Part 2: How to choose your microcontroller? Part 3: How to design a circ ...
Read more

›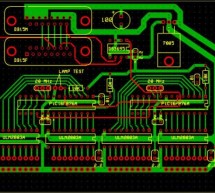 Analogue electronics, digital circuits and microcontrollers simulation, all in one. Another free Espresso-based minimisation tool. PLD and FPGA project flow Electronics circuit diagrams and projects based on microcontroller. 8051-BASED EEPROM MICROCONTROLLERS. HUM-FREE BATTERY ELIMINATOR Please I need a circuit diagram of a speed checker on highway with full project report write up, and all the construction ...
Read more

›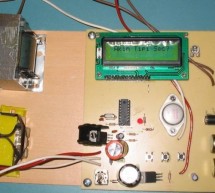 Television for a period, Frequently electronic muscle stimulation device radio advertising saw the state of the PIC16F84 microcontroller gerçekleştirilimiş I used to be very similar to the device onarmıştım had a microcontroller pic16f series and the circuit is very simple example of a useful in medical electronics circuit diagram of the, There are drawings and source codes pcb picc. Prepared: Arif KOÇOĞLU ...
Read more

›
What is a pic microcontroller? The PIC microcontroller is a low cost 'computers on a chip' manufactured by Microchip. They allow electronic designers and hobbyists impart intelligence and logic to a single chip for special purpose applications and products. The PIC microcontroller programming is done using the popular software 'Mikro C'. This powerful yet easy to program into a 40-pin package is upwards com ...
Read more

›