If you are building a coilgun (or gauss gun) or rail gun, a necessary part of your project will likely be some sort of speed detector. Getting a coilgun to work is rewarding, but you can't continue the project without a reliable, accurate device to measure speed. A speed or velocity detector allows you to objectively quantify the performance of your gun. Given this information, you will hopefully be able to ...
Read more

›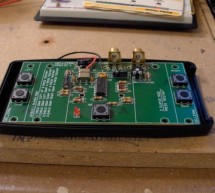 I get wind of this Think Geek hacks contest, a week late, franticly, I hit thinkgeek.com looking for a easy kill, budget and ideas both turn up empty. What about that pong kit I bought from them ~2 years ago? ... hm when i first got it, I wanted it to be more game console like ... what would be killer tho, I mean like super sweet ... paddles! Welcome to Pimp my Pong Step 1: Start The pong kit contains a wri ...
Read more

›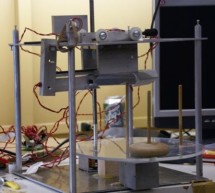 Abstract: We have developed a mechatronic system to solve the famous Tower of Hanoi problem as part of a Carnegie Mellon University class. This class seeks solutions which solve the problem in under three minutes for the four disk case, using only the number of disks, source peg, and destination peg as user inputs. Our solution utilizes a spinning base to align pegs with a gripping unit. Raising and lowerin ...
Read more

›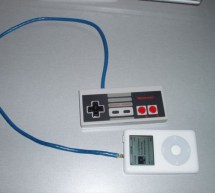 By embedding a PIC microcontroller into an NES controller, it can be converted into a replacement for Apple's iPod remote. (Only 3rd and 4th Generation iPods have this, it is a the small oval port next to the headphone jack). Update (8/26/2011): It's been quite some time since iPods have used this iPod remote connector, but the dock connector (the one used on all iPods except the shuffle, iPad, and iPhone) ...
Read more

›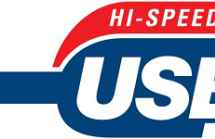 In this video we step through a an updated version of the USB demo board. Changes include: -circuit board will only contain bare minimum parts to demonstrate USB communication from host to device and device to host -for both firmware and host software, we will make the projects from scratch, import downloaded USB function libraries, write main program step by step -these changes should make it much easier f ...
Read more

›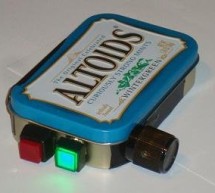 The notion of building a monitor/speaker AV tester came up in the forums a few weeks ago. Someone requested to see a project devoted to testing VGA displays and Speakers. The project I made many years ago: The VGA Test Box can be used to test displays, however it is large, clunky and not friendly for mobility concerns. To answer these concerns, the challenge was put forward to fit a full fledged AV tester i ...
Read more

›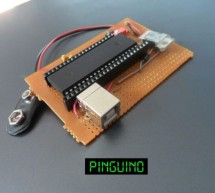 It 's been eleven years since I first started learning and building my first Microchip PIC Microcontroller circuit. I really like this Microcontroller family. Recently, I started reading and trying some Arduino. I really wished to build a similar circuit based on the Microchip PIC. Even I started to think to design a circuit of my own. I searched online and I found Pinguino. Just like Arduino , there are ma ...
Read more

›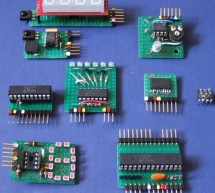 Experimental circuit board modules can be made quickly and fairly easily. They have the advantage of being more than twice as fast to build than a custom circuit board. They are also easy to test in a breadboard. The modules detailed here are ones I have made using various Picaxe microcontrollers. Step 1: Picaxe Project Modules Pic2 shows a few of the Picaxe modules that I have built and tested that use the ...
Read more

›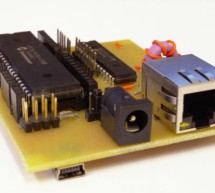 In this instructable I'm going to show you how to make your own PIC18 development board that features both Ethernet and Full Speed USB 2.0 at a low cost. Features: The development board is based on a PIC18LF4553 microcontroller. The microcontroller features a Full Speed USB 2.0 (12Mbit/s) interface without the need for any external components. Also, it has 32KB of program memory, 2KB of RAM and it supports ...
Read more

›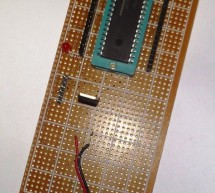 Intro This is my first Instructable so I'm sorry for mistakes. Critics are always welcome :) So in this project I made a development board for PIC16F1787. Now most of you guys aren't familiar with this particular model. Some might even think why I chose 16Fxxxx series IC when I could have easily used 18Fxxxx series and had more fun. Well for my project DC to 3 phase AC pure sinewave Inverter (I'll try to ma ...
Read more

›