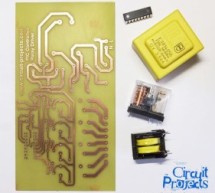 Project Summary This circuit is a relay driver that is based on a PIC16F84A microcontroller. The board includes four relays so this lets us to control four distinct electrical devices. The controlled device may be a heater, a lamp, a computer or a motor. To use this board in the industrial area, the supply part is designed more attentively. To minimise the effects of the ac line noises, a 1:1 line filter tr ...
Read more

›
Project Summary Build yourself a single shot Pic Micro Controlled by stable Relay FEATURES 1. One touch activated for on or off 2. Open connections for other sensors 3. 10 -12 volt operation 4. Led indicators for on off status 5. Can be Rf controlled 6. Can be serially controlled 7. All code Flow charts included 8. All circuit boards layouts, schematics, c code, precompiled hex files included Project Descri ...
Read more

›

A while ago I purchased a batch of 18F6620 TQFP PIC Microcontrollers at a ridiculously low price. The barrier to use of TQFP packages is, of course mounting these SMD packages effectively alongside the 'normal' components enthusiasts tend to use. At the time I set about and designed a header, and test motherboard for these chips, and although my header was successful, repeatability was variable using the ra ...
Read more

›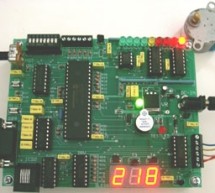 Edition 5 of LHFSD [ISBN 978 606 92185 32] has been specifically designed to become an educational/pedagogical manual for teachers, instructors, and also for ordinary citizens. Have no fear, dear readers: LHFSD is still addressed to beginners, since EVERYTHING starts from a white page, and then things are developed/explained only gradually [and logically], step by step. Our book continues to deliver exactly ...
Read more

›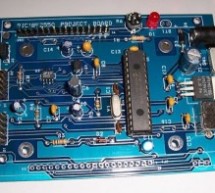 The new PIC18F2550 Project Board was designed as the development platform for student projects. The board features MCU: PIC18F2550 with external xtal, ADC: one channel 0-2.5V sigma-delta converter, Linear Technology LTC2400/LTC2420, 6-channal 10-bit ADC 0-5V, Display: Two connectors for text LCD or GLCD, USB: onchip USB port with type B connector, Power supply: onboard low dropout regulator, rechargeable ba ...
Read more

›
Here's another breadboard module that carries a PIC16F628A microcontroller. The power supply pins and the I/O ports of the PIC16F628A microcontroller are accessed through male headers. It can be easily plugged into a breadboard and is very useful for quick prototyping. It frees up a lot of space on the breadboard since the oscillator, reset, and ICSP circuits are already built on the module. It is different ...
Read more

›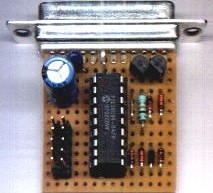 This Programmer is powered by the RS-232 and it works with RS-232 levels at only < ±8.6V. It programs PIC12C5XX, 12C67X, 24CXX, 16C55X, 16C61, 16C62X, 16C71, 16C71X, 16C8X, 16F8X and ISO-CARD's with ASF. Other serial programmable chips by adapter. The high Vpp is obtained by using negative voltage to drive the chip. The voltage is stabilized with zener diodes. They do not need voltage drop as if a voltag ...
Read more

›
Built using a PIC16F84, about 4 hours worth of code and a few bits on a breadboard. This was the first time I've worked with PIC's so it was a learning exercise. I started with the 'Hello World' microcontroller equivalent i.e.  Blinking LED, then tried the 'Knight Rider' sequencing LEDs, and then hacked this together. The code is written and assembled using the Microchip MPLAP IDE V5.70.  I only did this as ...
Read more

›
"Ready for PIC" is one of MikroElektronika's compact prototyping boards for 28 and 40 pin PIC microcontrollers. The board comes with PIC16F887 microcontroller which is preprogrammed with an UART bootloader firmware and thus eliminates the need of an external programmer. The on-board USB-UART module allows the serial data transfer between the PIC and a PC using an USB cable. It has also got a reasonable size ...
Read more

›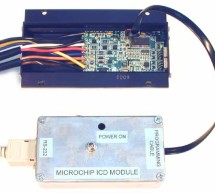 Implementing ICSP requires connections to a minimum of 5 processor pins: VDD, VPP (also MCLR\), SCLK (on RB6), SDAT (on RB7), and GND. VDD and GND are straightforward. In most applications, it is best to dedicate RB6 and RB& for SCLK and SDAT. This avoids potential complications when these signals are used during programming. Microchip shows a suggested circuit for MCLR\ involving a RC network and diode ...
Read more

›