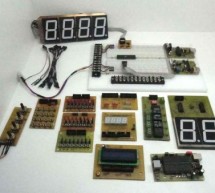 After testing many systems development for PIC and AVR microcontrollers, none satisfy me. So I created this system with breadboard that has satisfied me. Step 1: More space free In this development system, I put two protoboards turned 180 degrees from each other. The space that is left to just enough space to insert a 40-pin microcontroller. But I'm planning to create a version with movables protoboards  to ...
Read more

›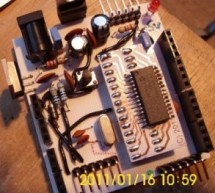 We've all done it – looked sideways with not a little envy at a range of add-ons for a power tool, and wished that they were available for the one we bought. There is no 'standard' footprint for a PIC Micro-controller development/experimental board. Vendors have chosen to provide their own 'take' in each case, and who can blame them, selling 'add-ons' for a proprietary board increases revenue streams. Given ...
Read more

›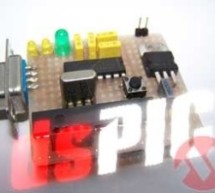 Bernard introduces us to the dsPIC microcontroller. He shows us his Arduino like project board for a dsPIC and gives advice on software development tools. This article was submitted by Bernard Klinc as part of the "Hobby parts for articles" program. Bernard received a graphic LCD module for this great article. You may remember Bernard from his previous Accelerometer Based Mouse article and video. This thing ...
Read more

›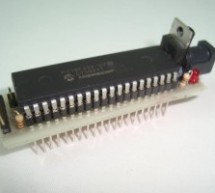 For one reason or another I really like to use breadboards for building prototype designs. The breadboard offers superior flexibility in that you can change a single electrical connection at any time, as long as you have a long enough wire. One of the draw backs of the breadboard is that you tend to build the same circuits over and over again. Since I like to use the PIC microcontroller in my projects I fig ...
Read more

›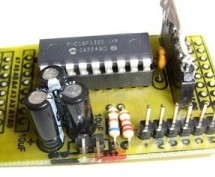 When I started building Microcontroller projects I built a lot of them using the same PIC microcontroller board. These were based on the PIC18F1320 chip since I bought a lot of them. There are many other chips in the PIC family that would be equally well suited to the projects on this site. Be aware though that, although different PIC chips program similarly, there are differences because of the varying cap ...
Read more

›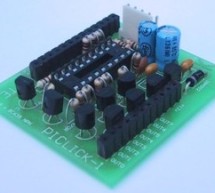 This module is so simple, I'm surprised it has not been thought of before. You can fit a PIC16F84A or PIC16F628 and it becomes a "buffered PIC chip." Look at the circuit diagram first to see what the module is doing. It's buffering 5 of the input lines with a 1k resistor and buffering 8 output with a driver (actually a sinking) transistor. If you fit a PIC16F628 chip, you can use the RC oscillator inside th ...
Read more

›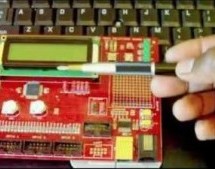 EQ PIC DEVELOPMENT BOARD. ON-BOARD MODULES. HOW TO CREATE A PROJECT IN MPLAB X AND DOWNLOAD THE CODE ONTO THE EQ PIC DEVELOPMENT BOARD USING A BOOTLOADER. Ghana movies HOW TO CREATE A PROJECT IN MPLAB X AND DOWNLOAD THE HEX FILE ONTO THE EQ PIC DEVELOPMENT BOARD USING A BOOTLOADER. ...
Read more

›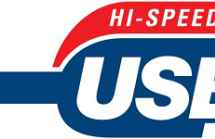 In this video we step through a an updated version of the USB demo board. Changes include: -circuit board will only contain bare minimum parts to demonstrate USB communication from host to device and device to host -for both firmware and host software, we will make the projects from scratch, import downloaded USB function libraries, write main program step by step -these changes should make it much easier f ...
Read more

›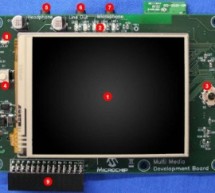 Review of the Multimedia Expansion Board for the PIC32 Start Kits from Microchip. In this review I'm going to show the board and it's periphirals, and then I will show a couple of demostration applications. ...
Read more

›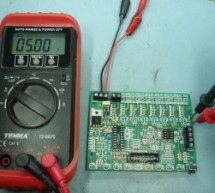 Description The simple 8 channel LED chaser has been a very popular project on Picprojects since it was first published a couple of years ago.  During that time there has been a demand for a board that could drive more LEDs so I started designing a new version of the LED Chaser using MOSFETs.  What I wanted to do was come up with a circuit design and PCB that while fulfilling the need for a MOSFET driver co ...
Read more

›