Whac-a-Veggie For this year's Trunk 'O' Treat game I wanted to make a something fun and exciting for kids to play so I choose a Whac- a-Mole type game called Whac-a-Veggie using the Veggie Tales characters. The Whac-a-Veggie game is played with a foam hammer in your hand and the veggie characters randomly popping-up quickly and you have to hit them on the head before they go back in there holes to sc ...
Read more

›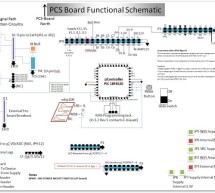 Gen 3.2 General                           Microservers, Vexcel Microservers, Quick Reference, Data Acquisition, Middleware Components                   GPS, SBC Configuration                   Microserver, SBC, SD Card, Power Operation                       Communication Protocol (SBC <--> uc), SBC Operations, Agent Operation (background)   Task Manager "milo", config files, MACRO Microcontroller     ...
Read more

›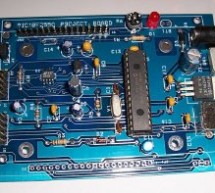 The new PIC18F2550 Project Board was designed as the development platform for student projects. The board features MCU: PIC18F2550 with external xtal, ADC: one channel 0-2.5V sigma-delta converter, Linear Technology LTC2400/LTC2420, 6-channal 10-bit ADC 0-5V, Display: Two connectors for text LCD or GLCD, USB: onchip USB port with type B connector, Power supply: onboard low dropout regulator, rechargeable ba ...
Read more

›
Abstract The objective of this project is to produce a PIC evaluation/development board to be used by future ECPE senior design project teams.  Many project implementations call for some sort of microcontroller unit in the final product, and this need can often be met by a simple PIC microcontroller.  However, the development of a PIC solution is often beyond the expertise and available time of the design t ...
Read more

›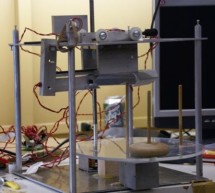 Abstract: We have developed a mechatronic system to solve the famous Tower of Hanoi problem as part of a Carnegie Mellon University class. This class seeks solutions which solve the problem in under three minutes for the four disk case, using only the number of disks, source peg, and destination peg as user inputs. Our solution utilizes a spinning base to align pegs with a gripping unit. Raising and lowerin ...
Read more

›
Development board backplane Plug-in part by wave soldering process , the board also neat reverse . The curved surface of the pad foot , guaranteed not to scratch your desktop. The system uses a fully independent module design , DIY leave enough space to the user can use any combination of the modules for a variety of experiments. The benefits of individual modules is self-evident , but for beginners operati ...
Read more

›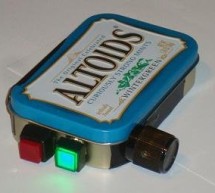 The notion of building a monitor/speaker AV tester came up in the forums a few weeks ago. Someone requested to see a project devoted to testing VGA displays and Speakers. The project I made many years ago: The VGA Test Box can be used to test displays, however it is large, clunky and not friendly for mobility concerns. To answer these concerns, the challenge was put forward to fit a full fledged AV tester i ...
Read more

›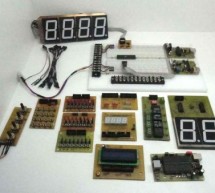 After testing many systems development for PIC and AVR microcontrollers, none satisfy me. So I created this system with breadboard that has satisfied me. Step 1: More space free In this development system, I put two protoboards turned 180 degrees from each other. The space that is left to just enough space to insert a 40-pin microcontroller. But I'm planning to create a version with movables protoboards  to ...
Read more

›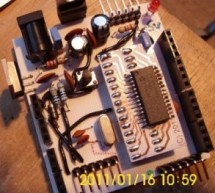 We've all done it – looked sideways with not a little envy at a range of add-ons for a power tool, and wished that they were available for the one we bought. There is no 'standard' footprint for a PIC Micro-controller development/experimental board. Vendors have chosen to provide their own 'take' in each case, and who can blame them, selling 'add-ons' for a proprietary board increases revenue streams. Given ...
Read more

›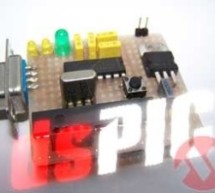 Bernard introduces us to the dsPIC microcontroller. He shows us his Arduino like project board for a dsPIC and gives advice on software development tools. This article was submitted by Bernard Klinc as part of the "Hobby parts for articles" program. Bernard received a graphic LCD module for this great article. You may remember Bernard from his previous Accelerometer Based Mouse article and video. This thing ...
Read more

›