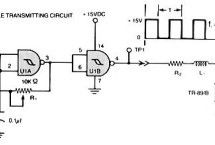 The ultrasonic position system uses ultrasonic transmitters/receivers to triangulate position of the robots used in GE423. Each of three transmitters uses a distinct frequencies: 23 kHz, 31 kHz, and 40 kHz. The 2812 DSP is used to measure signal timing and calculate position based on these values. The design of the electronics, as well as discussion of the software development is presented below. The electr ...
Read more

›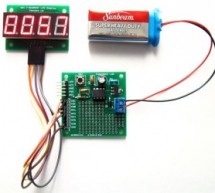 The 12F series of PIC microcontrollers are handy little 8-pin devices designed for small embedded applications that do not require too many I/O resources, and where small size is advantageous. These applications include a wide range of everyday products such as hair dryers, electric toothbrushes, rice cookers, vacuum cleaners, coffee makers, and blenders. Despite their small size, the PIC12F series microcon ...
Read more

›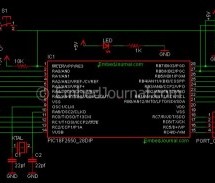 I wanted to make a breadboard breakout for PIC microcontrollers after seeing this arduino breadboard breakout from adafruit. This product is fully standalone and yet has very small footprint so that it can be conveniently plugged into the breadboard. The most amazing part was that it still had 2 rows on each side of the breadboard for the user to jump wires. First I thought of making a breakout board for th ...
Read more

›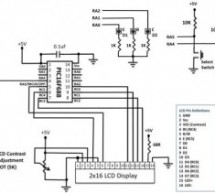 Introduction Most of the digital multimeters these days have built-in features for testing diodes and sometimes transistors. The purpose of this project is to demonstrate a simple way to construct a testing device for diodes and bipolar junction transitors (BJTs) using a microcontroller. The testing algorithm is based on a simple fact that a working PN junction conducts current in only one direction. A PIC1 ...
Read more

›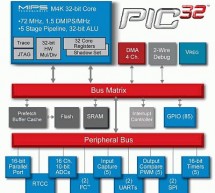 CHANDLER, Ariz., Nov. 5, 2007 - Microchip Technology today announced the new Microchip PIC32 family of MIPS 32-bit microcontrollers (MCUs). The Microchip PIC32 is based upon the MIPS32 M4K Core, a high performance core with 32 core registers that are each 32-bits. Microchip has extended the functionality of the M4K core with some unique proprietary enhancements, including an 8-word prefetch queue with branc ...
Read more

›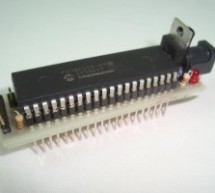 For one reason or another I really like to use breadboards for building prototype designs. The breadboard offers superior flexibility in that you can change a single electrical connection at any time, as long as you have a long enough wire. One of the draw backs of the breadboard is that you tend to build the same circuits over and over again. Since I like to use the PIC microcontroller in my projects I fig ...
Read more

›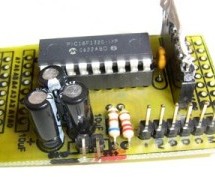 When I started building Microcontroller projects I built a lot of them using the same PIC microcontroller board. These were based on the PIC18F1320 chip since I bought a lot of them. There are many other chips in the PIC family that would be equally well suited to the projects on this site. Be aware though that, although different PIC chips program similarly, there are differences because of the varying cap ...
Read more

›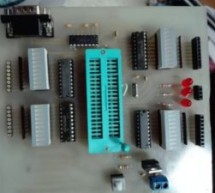 Our instructable shows how to create a generic board of PIC18 micro-controller which is further used in advanced embedded projects as there is a number of PIC micro-controller applications .e.g. microwave ovens, multimedia devices, medical and health based equipment e.g. blood-pressure meter, UPS, Power supplies, burglar alarms & detectors and other security and safety equipment. Now the question ...
Read more

›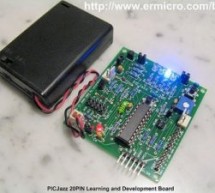 The PICJazz 20PIN board from ermicro is designed to be used both as the Microchip PIC microcontroller learning and development board. The PICJazz 20PIN board is stand alone microcontroller module equipped with the latest 8-bit class Microchip midrange and high performance such as PIC16F690 or PIC18F14K50 microcontroller that could be used for wide range of applications including embedded controller, remote ...
Read more

›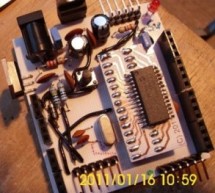 We've all done it – looked sideways with not a little envy at a range of add-ons for a power tool, and wished that they were available for the one we bought. There is no 'standard' footprint for a PIC Micro-controller development/experimental board. Vendors have chosen to provide their own 'take' in each case, and who can blame them, selling 'add-ons' for a proprietary board increases revenue streams. Given ...
Read more

›