PicKit2 is a programmer designed by Microchip to program its pic microcontrollers. PicKit2 supports many 8-bit pic microcontroller series. PicKit2 supports almost all Pic-10/12/16/18/24 and dspic-30/33 flash series microcontroller's. Pickit 2 is an ICSP (In-circuit serial programmer) programmer. In icsp interface, microcontroller can be programmed while its working in the circuit. An icsp programmer uses 5 ...
Read more

›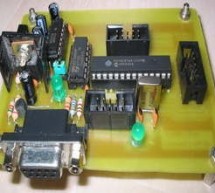 Prototyping Board for PIC 16F876 testing for PIC16F876 With this circuit board, you can program your microcontrollers from 16F87X family and the 18FXXX comprising 28 pins. this arrangement allows you to test its operation... Electronics Projects, Prototyping Board for PIC16F876 Programmer, Experiment "pic development board, pic16f876 projects, " Prototyping Board for PIC 16F876 testing for PIC16F876 With th ...
Read more

›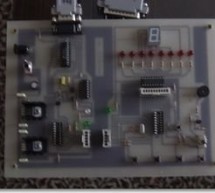 Useful simple PIC16F84 experiment and programming circuitry features the PORTB on the LED and seven-segment display ULN2803 connected with PORTA on the four buttons switch-controlled buzzer circuit DC 15 volt 500 mA power supply... Electronics Projects, PIC16F84 Programmer Experiment Board "pic development board, pic16f84 projects, " Useful simple PIC16F84 experiment and programming circuitry features the P ...
Read more

›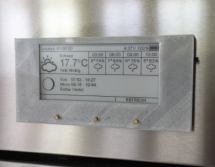 I'm a fan of all kind of weather stations. When Daniel Eichhorn twittered about his new version using an E-Paper display module, I immediately preordered one. I decided to build a station with a custom enclosure, so here is my version of a 3D printed version, featuring magnets so it can be attached to the fridge: Using e-paper for a weather station is an ideal solution, as the data does not need to be updat ...
Read more

›
After using the Microchip tools to program and debug the projects I work on, I wondered about creating my own programming/debugging module that I could put on my own boards – just like Microchip does with their starter kits and such. As I became more interested in that idea, I began to search the web to see if anyone else had already done something similar. Initially, I found lots of posts regarding the 2nd ...
Read more

›
Build a low-cost and very simple serial programmer for a PIC16F84 Microchip Flash Microcontroller. Below picture is my personal writer for F84 chip, it works very nice with Nigel WPicProg V1.20. Introduction I finally found a very nice universal window based software designed to work with any serial programmers for PIC16F84, i.e., WPicProg16 V1.20, written by Nigel Goodwin. Build this programmer before star ...
Read more

›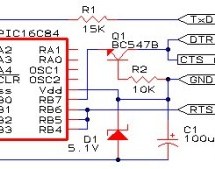 This programmer works only with PIC16F84 but it's great because it never causes errors and works with almost all computers,unlike some other homemade programmers. Step 1: Step one : Materials For this programmer you won't need many materials.In fact , you will find all you need in your local electronics shop ;) So here's what materials you will need: -IC Board -RS232(Serial) FEMALE connector -BC547B or 2N39 ...
Read more

›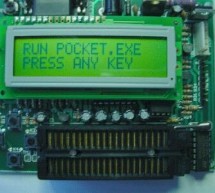 http://www.bubblesoftonline.com/pocket/pocket.html HOT! Tony Nixons Pocket Programmer. The Pocket Programmer is a stand alone serial programmer that can program most of the PICmicro®MCU range of microprocessors. (12C6xx, 16Cxxx, 16Fxxx, 18Cxxx) It works from a single 18VDC supply or with 2 X 9 volt batteries. Combine this with 64K of on board EEPROM which can store upto 32 HEX files and you have a truely po ...
Read more

›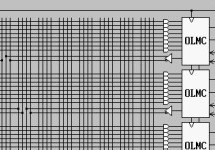 It's very easy! This is a simple GAL programmer that hobbyists will able to use the GAL very easy. Building costs are less than 1/10 of cheaper GAL programmers. This is good for parsonal use. And added an optional function to program to the Microchip's PIC with using a socket converter. Programer Specifications Supported Device     Lattice Semiconductor Corp. GAL GAL16V8A/B/C/D GAL20V8A/B/C/D GAL22V10B/C/D ...
Read more

›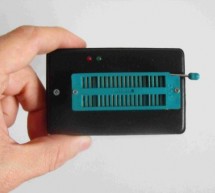 This page is dedicated to everybody needs to program a PIC (Microchip) device via USB port. Looking on the web for ready-to-use  projects, I found a good one called Open Programmer, coming with several schematics, PCBs and Open Source code. The original link is http://openprog.altervista.org/OP_ita.html What concerned me was the need to mount, on the mainboard, a specific socket board depending on the model ...
Read more

›