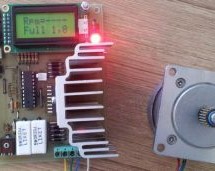 Hello, friends. I have designed at the request of a teacher stepper motor driver circuit I want to share with you. System is going to start actually quite a few. But barely was able... Electronics Projects, Stepper Motor Driver with PIC16F628A L297 L298 Circuit "microchip projects, microcontroller projects, motor control circuit, motor driver circuit, pic16f628 projects, pwm circuits, " Hello, friends. I ha ...
Read more

›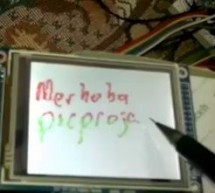 Nowadays Touch TFT LCD control when a lot of people interested in microcontroller programming first thought the Pic18, Pic24, Pic32, ARM, etc … but a little advanced microcontrollers and application uğraştırsa is a very... Electronics Projects, Picbasic TFT Touch LCD project PIC16F628A SSD1289 ADS7843"microchip projects, microcontroller projects, pic16f628 projects, picbasic pro examples, " Nowadays Touch T ...
Read more

›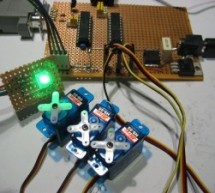 Overview Ever since I made the serial controlled RGB LED PWM driver I've had many requests for an addressable driver.  Well I've finally got round to producing one.  The code is now completed and tested and the prototype boards are fully working. The design process behind this project was to enable anyone with a bit of electronics knowledge to build an array of cheap RGB LED drivers that they can control fr ...
Read more

›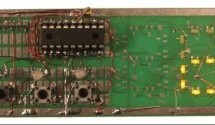 This project has been adapted from an experiment by John Ridley Stroop, who published his work in 1935. Basically it is a "trick." It is a trick in that you are required to answer a question at a "second level of thinking." In our test we have three tri-coloured LEDs and below each is a push-button. When a LED illuminates, your immediate response is to push the button below the LED. But this is not the requ ...
Read more

›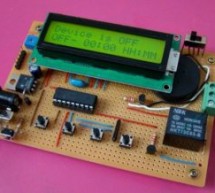 Digital timer switches are used to control the operation of electrical devices based on a programmed schedule. This project describes a programmable digital timer based on the PIC16F628A microcontroller that can be programmed to schedule the on and off operation of an electrical appliance. The appliance is controlled through a relay switch. This timer switch allows you to set both on and off time. That mean ...
Read more

›
Heart rate measurement indicates the soundness of the human cardiovascular system. This project demonstrates a technique to measure the heart rate by sensing the variation of the blood volume inside a finger artery, which is caused by the pumping action of the heart. It consists of an infrared LED that transmits an IR signal through the fingertip of the subject.  A part of this infrared light is reflected b ...
Read more

›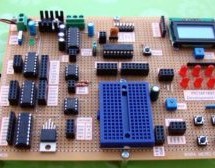 The PIC16F628A has always been my first choice for microcontroller-based projects. It is simple, inexpensive, and easily available. Due to its compact size (18 pins) it occupies lesser space on the circuit board, and meanwhile, it is powerful enough to serve most of a hobbyist's needs. It is a very well accepted successor of the classic PIC16x84, and therefore, the tons of resources available for PIC16x84 o ...
Read more

›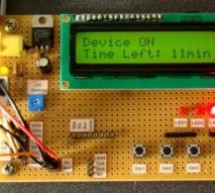 Last week I was browsing my old backup hard drive and I found a source code for a very simple PIC based digital timer that I made a couple of years ago. The actual hardware of the project isn't with me anymore. I might have lost it when I moved from my old apartment into my new home. However, I thought this might be a good practice project for beginners and so I am sharing it here. I am not going to build i ...
Read more

›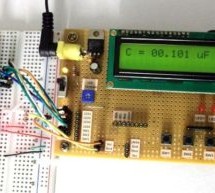 Capacitors are one of the most common passive electrical components that are extensively used in all kinds of electronic circuits. In this project, we will discuss a technique of building a digital capacitance meter using a PIC microcontroller. This project can measure capacitance values from 1 nF to 99 ?F, with a resolution of 1 nF. The technique is based on measuring the time elapsed when a capacitor is c ...
Read more

›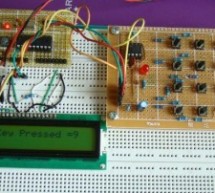 Keypads are a very commonly used input device in microcontroller-based systems. In a keypad, multiple switches are arranged in rows and columns so that they could be interfaced to a microcontroller with a minimum number of I/O pins. For example, a 12-key keypad is arranged in a 4×3 format, which allows to interface the 12 keys to a microcontroller with only 7 connections. The location of each key on the key ...
Read more

›