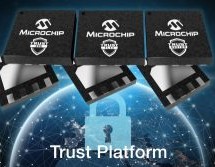 A pre-provisioned solution that provides secure key storage for low-, mid- and high-volume device deployments using the ATECC608A secure element is now available from Microchip Technology. According to the company, the Trust Platform for its CryptoAuthentication family enables companies of all sizes to implement secure authentication. The platform consists of a three-tier offering, providing out-of-the-box ...
Read more

›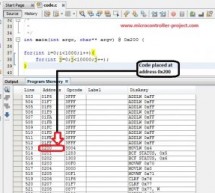 Recently i was working with 8-bit pic16f877 microcontroller and i want to place program code at a specific rom(read only memory) location. I was working with xc8 compiler and mplabx ide.  Previously i did this same thing many times while using c18 c compiler. C18 compiler uses #pragma code directives to accomplish this task. But when i started with xc8 compiler and put the same #pragma code directive in my ...
Read more

›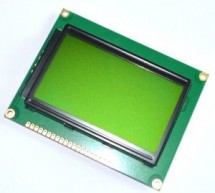 In this post/tutorial i am going to teach you how to interface graphical lcd jhd12864E with microchip pic16f877 microcontroller. I am going to display my website name "www.microcontroller-project.com" and a special pattern that displays thick lines on dotted graphical lcd display. In graphical lcd name "jhd12864" the number 128×64 means lcd has 128 coulombs and 64 rows. On graphical lcd's data(character, nu ...
Read more

›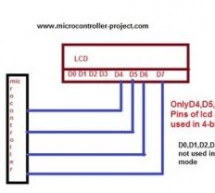 In this project i am going to interface 16×2 lcd display in 4-bit mode with Microchip Pic16f877 microcontroller. We can interface any size of character lcd display (8×1,8×2,10×1,10×2, 16×2,16×2,16×4,20×1,20×2,40×1,40×2 etc) in 4-bit mode with pic microcontrollers. In 4-bit interface mode only 4 lcd data lines are used to display data on lcd screen. Usually lcd is interfaced in 4-bit mode with microcontrolle ...
Read more

›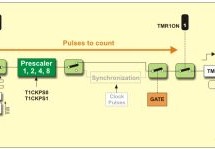 While working with microchip pic microcontrollers i came across a situation where custom delay is required in seconds. I was working with pic18f4580 microcontroller, Mplabx ide and xc8 compiler. I know that __delay_ms() and __delay_us() macros do exists for generating delays. But i want to see how the timer configuration is done for one second delay. I want to go through the whole process by my self. I read ...
Read more

›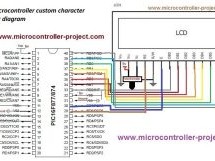 Here is a simple project on how to build/generate/make custom characters in 16×2 lcd and then print/display them on lcd using microchip pic16f877 microcontroller. Character lcd contains a set of ascii characters and some Chinese characters in their controllers. We invoke the ascii characters present in the ram for displaying them on lcd. But if we want to display some special characters, symbols or similes ...
Read more

›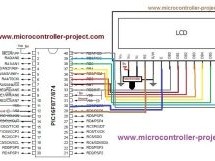 In this tutorial i am going to print/display ASCII characters on 16×2 lcd using pic16f877 microcontroller. Lcd is interfaced with pic microcontroller in 8-bit mode. Code is written in c language. High tech c compiler is used to compile code and code is written in Mp-lab ide. Interfacing 16×2 lcd with pic microcontroller and displaying characters on lcd is very easy. Only the portion which is little bit comp ...
Read more

›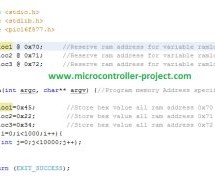 This tutorial is about placing data in a specific ram(random access memory) location/address using xc8 compiler and mplabx ide. I am using microchip pic16f877 8-bit microcontroller in this tutorial. It has 8KB of rom (read access memory) and 368 Bytes of ram(random access memory). Its generally not recommended to place data in data memory(ram). Since data memory(ram) size is limited, few Kb's. Our processor ...
Read more

›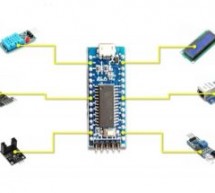 Electronics engineer Gerardo Berber based in Mexico has created a new development board based on the PIC18F2550 micro-controller from Microchip. Tesla board is a small sized but powerful board designed in the same size than Arduino Nano and with the pinout partially compatible. "With the Tesla Board you can from prototyping school projects, make hobby projects or DIY, to engineering and automation prototype ...
Read more

›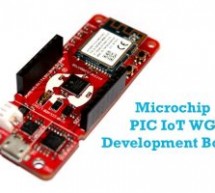 The three main parameters to consider while developing a portable IoT device would be Low Power Consumption, Wireless Connectivity, and Security. With exactly these three in mind, Microchip has launched a new development board called the PIC IoT WG. The board is powered by a 16-bit PIC microcontroller with ATWINC Wi-Fi module and many more interesting things. In this article, we will learn more about this b ...
Read more

›