This is a new design of a tutorial board based on the popular PIC16F84A microcontroller. It features eight single leds, a 7-segment display, an LCD display and five push buttons. It is an ideal solution for the beginner to take his/her first programming steps in the world of microcontrollers. Having an in-circuit-programming (ICP) header, it can be easily reprogrammed without unplugging the microcontroller ...
Read more

›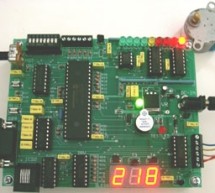 Edition 5 of LHFSD [ISBN 978 606 92185 32] has been specifically designed to become an educational/pedagogical manual for teachers, instructors, and also for ordinary citizens. Have no fear, dear readers: LHFSD is still addressed to beginners, since EVERYTHING starts from a white page, and then things are developed/explained only gradually [and logically], step by step. Our book continues to deliver exactly ...
Read more

›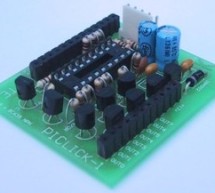 This module is so simple, I'm surprised it has not been thought of before. You can fit a PIC16F84A or PIC16F628 and it becomes a "buffered PIC chip." Look at the circuit diagram first to see what the module is doing. It's buffering 5 of the input lines with a 1k resistor and buffering 8 output with a driver (actually a sinking) transistor. If you fit a PIC16F628 chip, you can use the RC oscillator inside th ...
Read more

›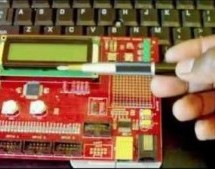 EQ PIC DEVELOPMENT BOARD. ON-BOARD MODULES. HOW TO CREATE A PROJECT IN MPLAB X AND DOWNLOAD THE CODE ONTO THE EQ PIC DEVELOPMENT BOARD USING A BOOTLOADER. Ghana movies HOW TO CREATE A PROJECT IN MPLAB X AND DOWNLOAD THE HEX FILE ONTO THE EQ PIC DEVELOPMENT BOARD USING A BOOTLOADER. ...
Read more

›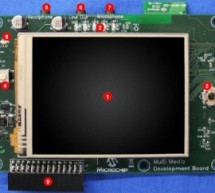 Review of the Multimedia Expansion Board for the PIC32 Start Kits from Microchip. In this review I'm going to show the board and it's periphirals, and then I will show a couple of demostration applications. ...
Read more

›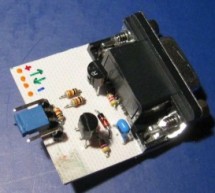 The circuit shown will convert logic level voltages to and from RS232 serial voltages levels. For basic serial comms between a Microchip PIC and a PC or other device you generally only need to connect the Gnd, Txd and Rxd lines. This little circuit will work with a supply voltage of 3.3v to 5v making it ideal for interfacing with a PIC  It derives the negative supply for the RS232 transmit data from the ser ...
Read more

›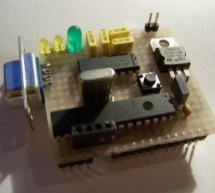 Bernard introduces us to the dsPIC microcontroller. He shows us his Arduino like project board for a dsPIC and gives advice on software development tools. This article was submitted by Bernard Klinc as part of the "Hobby parts for articles" program. Bernard received a graphic LCD module for this great article. You may remember Bernard from his previous Accelerometer Based Mouse article and video. This thing ...
Read more

›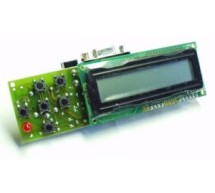 Replacement: None. We do not have a direct replacement for this board. This page is for reference only. Description: A fun package full of potential projects! Development board for 28 pin PIC microcontrollers with power supply circuit, crystal oscillator circuit, RS232 port, ICSP/ICD port, 16x2 alphanumeric Supertwist LCD display, 6 button keyboard, Dallas touch button port, frequency input, ADC input, rela ...
Read more

›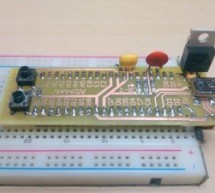 For a long time now I've been wanting to make my own microcontroller-based prototyping board. My original motivation was the unjustified high costs for even the simplest boards (a basic Arduino for $30 - why???) and the challenge of designing something that anyone can make at home within a few hours, with parts that can be cheaply obtained on eBay. Eventually, I came up with the PICMAN. It is: Based on Micr ...
Read more

›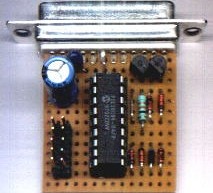 This Programmer is powered by the RS-232 and it works with RS-232 levels at only < ±8.6V. It programs PIC12C5XX, 12C67X, 24CXX, 16C55X, 16C61, 16C62X, 16C71, 16C71X, 16C8X, 16F8X and ISO-CARD's with ASF. Other serial programmable chips by adapter. The high Vpp is obtained by using negative voltage to drive the chip. The voltage is stabilized with zener diodes. They do not need voltage drop as if a voltag ...
Read more

›