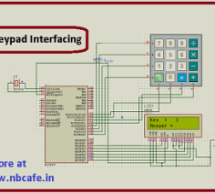 Here I give you very important and simple project on Keypad / keyboard scanning and interfacing with PIC16f877microcontroller . To start big project you need to know small and necessary one first. So we start form basic . In my previous post I write on Scrolling Text on LCD by PIC Microcontroller Displaying text on LCD by interfaced with PIC16F877 microcontroller in 4 bit mode Simple Project on LED blinking ...
Read more

›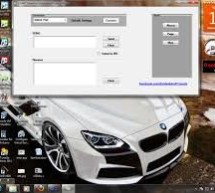 For a while we have been sharing many electronic projects for engineering students and then we found out there was a huge demand for embedded projects, especially PIC microcontroller based projects. After a short break, here is another outstanding one that is not only suitable for electronics engineering but mechanical engineering students too. Now coming to the project topic, as seen from the title it's re ...
Read more

›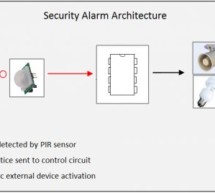 Crime in general is still on the rise, and having a security alarm installed is no longer a perquisite of the wealthy! Here is a simple and compact security alarm system to protect your home/shop and valuables. The circuit is built around a tiny microcontroller chip PIC12F675. Besides, a ready-made Passive Infrared (PIR) module is integrated with the alarm system for reliable human-motion detection. The bui ...
Read more

›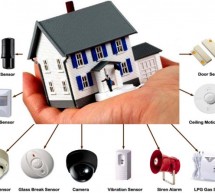 Security is a big challenge everywhere because thefts are increasing day by day owing to the unsafe and insecure security systems in homes, commercial complexes and industries. Several conventional technologies are available to keep home properties safe from intruders, but most common smart home security systems work on wireless GSM communication. Such systems provide security from natural, incidental, inte ...
Read more

›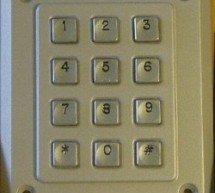 Open electrical doors with your secret code only! Here are the technical specifications: Up to two keypads may be connected to drive both relay outputs. Professional, outdoor or other keypads may be used. Relay outputs are configurable: output voltage +6 to +24VDC (from power input) or simple switch emulation. The small LCD is optional, and can be omitted. Low power operation with internal switching power r ...
Read more

›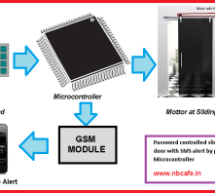 In today's world implementation of any expert system with maximum data and networking security becomes a real necessity in home, academic organizations as well as in industrial communities. To provide this security here I give my project on "password controlled sliding door with SMS alert by pic microcontroller". Project Objective: The proposed system is a chamber, which is closed by a sliding door. A Keypa ...
Read more

›
After GSM call alarm and GSM SMS alarm as two independent modules, I introduce the Tiny GSM alarm system. The main characteristic of this new version is that this device can operate standalone or as a module for existing alarm system. In previous versions we had only the "enable" pin that armed/disarmed the system. Now, aside from that pin we can arm/disarm the system by calling it with our phone. UPDATE 2: ...
Read more

›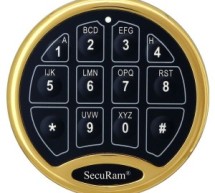 description This is my electronic combination lock to use with an outdoor gate. The functionality is implemented in software. It turns on a relay (usually to open a door) for a few seconds if someone enters the valid code. Alternatively, it works as an ON/OFF switch, which toggles the relay each time the code is entered. This relay can operate a power-to-open type electric strike with a shorting contact or ...
Read more

›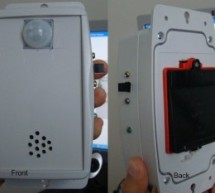 Introduction This project describes a motion sensor alarm based on a Passive Infra-Red (PIR) sensor module. There are many vendors that manufacture the PIR sensor modules and almost all of them are pretty much the same in function. They have a single output that goes high (or low, based on specification) when the motion is detected. In this project, a PIC12F635 microcontroller continuously monitors the outp ...
Read more

›