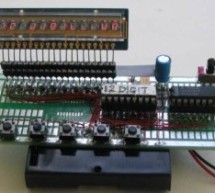 It's 1970 and a 12 digit LED Display for pocket calculators has just been released. Nation Semiconductors are in the forefront of designing miniature displays for calculators and have a range from 2-digit to 16-digit displays. The actual 7-segment displays are so small it takes a bubble magnifier in front of the LEDs to see the digits. We have used one of these in this project. Fast forward to 2011. These d ...
Read more

›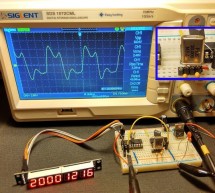 Couple of weeks ago I purchased from eBay one of these amazingly cheap an useful modules with MAX7219 LED driver and 8 digit LED display. It is ideal for frequency counter project. The problem was the absence of library for PIC microcontrolers. Luckily, I found a great library for Arduino and I reworked it to be compatible with PIC. The schematic of the frequency counter is actually almost the same as the p ...
Read more

›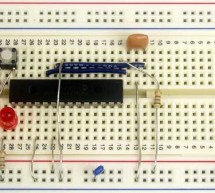 In this tutorial, I will show you how to write a very simple program. I am assuming that you have written ladder logic before, and that you have some basic familiarity with microcontrollers, but that you have never used LDmicro. If you don't know very much about ladder logic or PLCs, then the plcs.net tutorial might be helpful to you. Our device will have one pushbutton, and one LED. At startup, the LED wil ...
Read more

›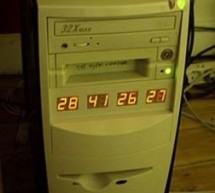 Since I started my watercooling prejoect, I have been verry interested in how well it perform, the only way is to measure all temperatures before and after, The motherboard temperature sensors is useless unacurate, so I'm using LM50B By using this LM50B sensor I get 1 C of real accuracy I use a PIC16F876 to drive a four two digits LED displays, the PIC16 has 4 analog inputs with 10 bits resolution, now I ca ...
Read more

›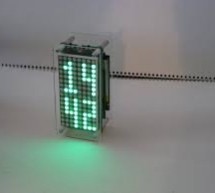 Abstract: A circuit and program listing for using the MAX6955 LED display driver with a PIC microcontroller and 14-segment displays. The MAX6955 is an LED display driver with an I2C™-compatible, serial interface capable of supporting Fast Mode speeds up to 400kHz. It is capable of driving sixteen 7-segment, eight 14-segment, eight 16-segment or 128 separate LEDs. This application note describes a 14-segment ...
Read more

›
Introduction I have been using the toner transfer method for about 9 years with great results. Occasionally I would need a board with finer traces and I would use UV method. My exposure setup allowed only a single sided board to be made and it was composed of a 30cm UV tube, some holders, a table, board and film. Exposure time was rather long as the tube was far away from the board. A few months ago I was l ...
Read more

›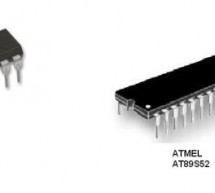 The intel 8051 series 8bit microcontroller, originally introduced in 1980, remains popular and has had perhaps the longest product life of all such devices. It has become the industry standard for real-time and Boolean control applications. While some (who should know better) have said that the 8051 is dead, it continues to be a viable choice for both design upgrades and new applications as faster, more adv ...
Read more

›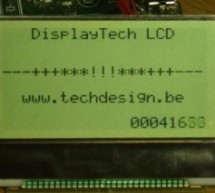 Here are the technical specifications: LCD resolution: 128 x 64 pixels LCD manufacturer: DisplayTech. LCD model 1: 64128COG-FA-BC (no backlight) LCD model 2: 64128G-FC-BW-3 (white LED backlight) On-glass lcd controller KS0713, with 30 pins connector. Very low power operation (less than 1mA @3V) Fast serial interface (only 8 wires needed) Molex miniature connector. LCD: dimensions: 56 x 41 mm PCB interface: ...
Read more

›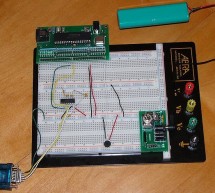 Overview Matlab has a "serial" function that allows it to communicate through a serial port. This project is to establish serial port connection with the PIC microcontroller and demonstrate bidirectional communication between the PIC and a Matlab program. For demonstration purposes, the PIC will send digital potentiometer readings to Matlab as well as receive keystrokes from the Matlab user to light up LEDs ...
Read more

›
Description This neat little circuit provides 8 LEDs directly driven from the PIC along with a single mode control switch.  The firmware elsewhere on this page drives the LEDs with a 5 bit PWM signal providing each of the 8 LED channels with four levels of intensity; off, dim, mid, bright.  A number of sequences are programmed into the firmware to provide some interesting visual effects and chase sequences, ...
Read more

›