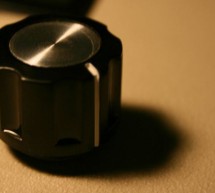 How to interpret the direction of rotation from a digital rotary switch with a PIC The objective for this Instructable is to illustrate how to interface a digital (quadrature coded) rotary switch with a microcontroller. Don't worry, I'll explain what quadrature coded means for us. This interface and the accompanying software will allow the microcontroller to recognize the direction of rotation for each mo ...
Read more

›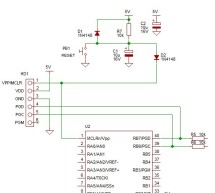 PIC ICSP gives you a convenient way of programming PIC Micros without removing the chip from the development or production board. Note: ICSP stands for In Circuit Serial Programming. All you need is a programmer that provides the ICSP connector (usually a six pin molex/dupont connector) which you plug into your target board. For example PicKit2/Pickit3 uses the ICSP connections shown in the diagrams below. ...
Read more

›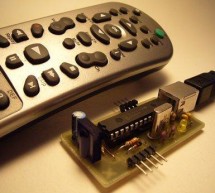 ow that we listen to MP3s, and watch XVIDs or x264s, a computer is the entertainment center in at least one room of most homes. Unless you have a special HTPC, though, you're probably stuck using the keyboard to pause, change the volume, and fast-forward through annoying Mythbusters recaps. PC remote control receivers range from ancient serial port designs (who has one?) to USB devices not supported by popu ...
Read more

›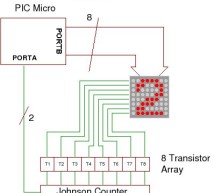 Driving a 64 LED dot matrix LED display is quite simple and just requiresONE TRICK! Here you can find out how to drive an led dot matrix with 64 LEDs (8 rows by 8 columns - 8x8 display) or less e.g. 35 LEDs (7 rows by 5 columns - 5x7 dot matrix). However the principle remains the same for larger displays - you may need more processing power and driver circuitry though. It uses persistence of vision to let y ...
Read more

›
Introduction By combining a PIC microcontroller or Basic Stamp II with a few passive components it is not difficult to construct your own knob box, trigger box, or other MIDI input device. A knowledge of electronics may be required for interfacing to some sensors. Both the Stamp and PIC provide an economical (under US$100) entry point into the world of alternative MIDI controllers. This page was created to ...
Read more

›
Potentiometers find applications in many electrical devices. For example, a light dimmer uses a potentiometer to control the brightness of lamps. In amplifiers, they are used to control the output volume of the music, or change the bass level. In an adjustable power supply we see potentiometers to vary the output voltage and current. In a frequency generator, they are used to control the duty cycle and freq ...
Read more

›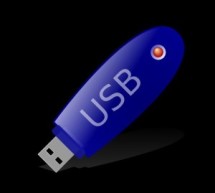 Introduction This page describes a project a colleague and I completed between September, 2000 and March, 2001 as part of the Engineering Physics degree program at the University of British Columbia.   In summary this project involved building a USB device using the PIC 16C745 microprocessor from Microchip.  The USB device consisted of a microphone, the microprocessor and other hardware and the device sent ...
Read more

›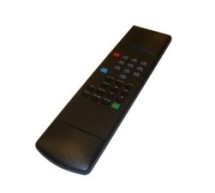 All remote controlled projects from this site can be controlled with remote controls which use the RC5 protocol, like the TV-remotes from Philips. When all buttons from such a remote are in use then you could make a remote control by yourself. Your own build remote control with only one button or maybe you want to build a remote with more then hundred buttons. It is possible, however, you need the PIC Basic ...
Read more

›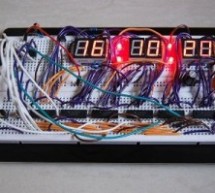 Small LED dot matrix development board I was very busy for the past two months so this blog just didn't move. As you may know, the LED dot matrix display is my favorite device. I have designed a small development board for testing my led dot matrix related programs. The PCB is single sided so I can make it at home. Most of the components are SMD to keep small footprint of the board. The PCB size: 58.4mm x 4 ...
Read more

›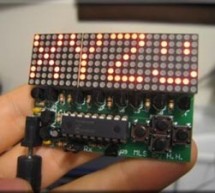 Here you can find out how to drive an led matrix with 64 LEDs (8 rows by 8 columns - 8x8 display) or less e.g. 35 LEDs (7 rows by 5 columns - 5x7 dot matrix). It uses persistence of vision to let you drive the 64 led matrix with only 10 microcontroller outputs! Normally you would need 64 outputs for 64 LEDs but by using multiplexing and a helper chip you can get away with 10. LED Display multiplexing simply ...
Read more

›