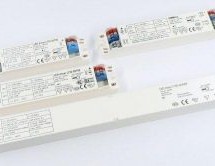 LT series LED drivers with 10-100W power represent a complete solution with wide possibilities of control. Exceptionally narrow and slim design, remained even at high-power versions, provides a high flexibility of use. Power supplies for LED lighting (so called drivers) are available from many producers, in a various qualitative level. Why to decide just for the LT series from German company Friwo? Here are ...
Read more

›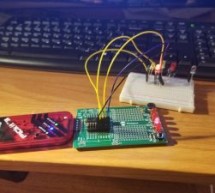 This guide hopefully will show you how to write C code that will allow you to read in an analog input (AI) value to your PIC microcontroller. I am using a PICkit 3 programmer with a PICkit 2 18-pin demo board. The microcontroller is a PIC1827, but the ideas discussed in this article will be applicable to many other PICs as well. Step 1: Initial Requirments Hardware Required - PICkit programmer - PIC microco ...
Read more

›
This topic gives a short descriptions about PIC12F1822 microcontroller ADC and PWM module and how to use them using CCS PIC C compiler. For more details go to PIC12F1822 datasheet. PIC12F1822 ADC Module: PIC12F1822 microcontroller has a 10-bit ADC (Analog-to Digital Converter) module. 4 Pins can be used as analog inputs which are: RA0 (AN0), RA1 (AN1) RA2 (AN2) a,d RA4 (AN3). The ADC module is used to read ...
Read more

›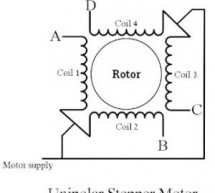 This topic shows how to drive 5V unipolar stepper motor in 3 modes one-phase, two-phase and half step. The microcontroller used in this project is Microchip PIC12F1822 and the motor drive circuit is ULN2003. Usually the unipolar stepper motor has 5 wires one for motor supply and the other for coils. This motor has 4 coils and they are connected as shown in the figure below: Unipolar Stepper Motor Control Ex ...
Read more

›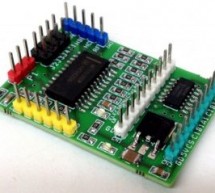 The board shown here is a breakout board for MC33035 brushless motor controller. It requires an output buffer IPM module or Mosfets to complete the closed loop brushless motor driver. MC33035 IC is the heart of the project; the project provides 6 PWM pulses as well 6 Inverse pulses outputs. On board Jumpers helps to change the Direction, Enable, Brake, and 60/120 phasing Header connector provided to connect ...
Read more

›