This is a homemade adapter I made for programming SOIC/QFN size microchips that I use in my micro airplanes (http://maxoffsky.com/tech-blog/rc-micro-spitfire-airplane-build-log/).
I had trouble connecting the chips any other way so I made my own universal adapter.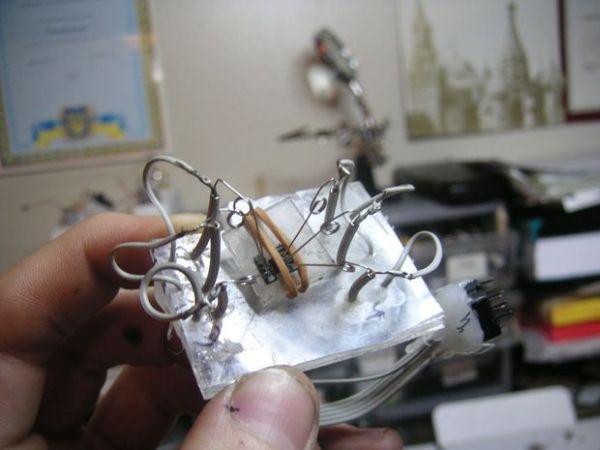 This could also be used to do In-Circuit programming without removing the chip from the PCB.
If you want an adapter to connect and fit any size microcontroller, this Instructable is for you.
Tools and parts that you will need:
+ Hot glue or epoxy
+ 6 old floppy disks
+ plexiglass or piece of thick plastic
+ wire
+ 8 pin chip socket or just pins that you could plug into the PIC programmer
+ 6 springs (abt 2mm diameter,  2.5cm long)
+ drill or copper wire to make holes for the springs
For more detail: Adapter for small size PIC/AVR chip programming
Current Project / Post can also be found using:
https://pic-microcontroller com/adapter-small-size-picavr-chip-programming/