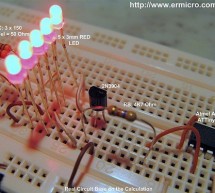 Most of microcontrollers work within 5 volt environment and the I/O port can only handle current up to 20mA; therefore if we want to attach the microcontroller's I/O port to different voltage level circuit or to drive devices with more than 20mA; we need to use the interface circuit. One of the popular method is to use the Bipolar Junction Transistor (BJT) or we just called it transistor in this tutorial. I ...
Read more

›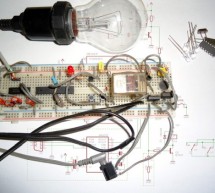 Introduction I always thought the clapper so cool. For those who are lazy like me, turn on or off the bedroom light without getting out of bed, simple clap your hands is amazing. Thinking about it I projected one for me. Several projects of clappers can be found on the Internet, and most of them do not use microcontroller. I chose to use a micro planning future updates, such as turn on or off the light with ...
Read more

›
he industry drive toward smaller, lighter and more efficient electronics has led to the development of the Switch Mode Power Supply (SMPS). There are several topologies commonly used to implement SMPS. This application note, which is the first of a two-part series, explains the basics of different SMPS topologies. Applications of different topologies and their pros and cons are also discussed in detail. Thi ...
Read more

›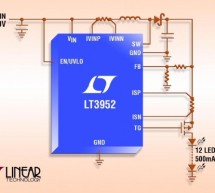 Features 4000:1 True Color PWM™ Dimming 4A, 60V Internal DMOS Switch Wide Input Voltage Range: 3V to 42V 0V to 60V Output Current Regulation with Monitor PMOS Switch Driver for PWM and Output Disconnect LED Short-Circuit Protection and SHORTLED Flag Internal Spread Spectrum Frequency Modulation Constant-Current and Constant-Voltage Regulation Input Current Limit and Monitor Adjustable Frequency: 200kHz to 3 ...
Read more

›