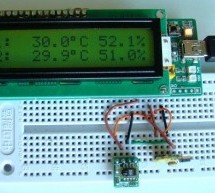 Temperature and relative humidity are two very important ambient parameters that are directly related to human comfort. Sometimes, you may be able to bear higher temperatures, if there is a lower relative humidity, such as in hot and dry desert-like environment. However, being in a humid place with not very high temperature may make you feel like melting. This is because if there is high relative humidity, ...
Read more

›
This is an old design. Some of the components may be difficult to buy. If you would like to build an even better and cheaper A/D converter, take a look at the new PICADC3 design. The PICADC is a simple 12-bit, 8-channel analog to digital converter (with 4 additional digital inputs), which may be connected to the PC through the serial interface (RS232). The sequence of sampled channels, and sampling frequenc ...
Read more

›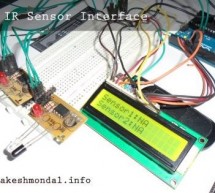 In this another tutorial on sensors  for beginners, we are going to interface single and multiple Infrared IR sensors with Arduino Uno development board, working simultaneously and have the status displayed either on an ( 4X16 LCD ) LCD module (jhd162a) or an LED. We are going to cover three chapters in single tutorial in simple step by step fashion. The purpose of this tutorial is to serve the basics for b ...
Read more

›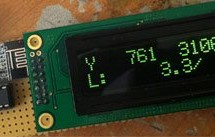 UPDATE: code posted below Nike+iPod is a very interesting piece of hardware for all kinds of reasons, not the least of which is that it as actually useful. It works by wirelessly transmitting data from a sensor (that is stored in your shoe) to a receiver that is either externally connected to your iPod or to the receiver that is integrated into the bluetooth chip in the iPhone (3GS and 4 only). Some work ha ...
Read more

›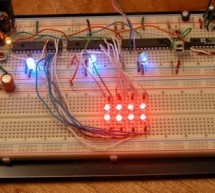 Things are moving along … With my new understanding of I2C master/slave communications, I've started work on larger arrays and finding the best way to manage the array and communicate the data to the host PC. Above is the latest iteration of the project… and here is a lengthy description of what you're seeing: Along the top row you see six ICs, from left to right they are: (hehe, I bet you're thinking, I on ...
Read more

›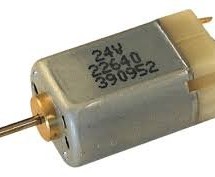 Microcontroller are widely used in electronics gadget and are one of the key element in developing any project and thus this project used 8051 microcontroller and will help in teaching about interfacing of temperature sensor with ATMEL microcontroller by means of ADC, to display the temperature on a 16x2 LCD and to rotate a DC motor at two different speeds at various temperatures. This project on digital th ...
Read more

›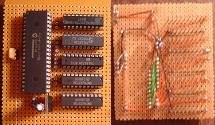 Personal Radar System using PIC MIcrocontroller PIC18f452 is a microcontroller hobby project. The circuit diagram of radar is attached here below seemed a little bit simple schematic but you need careful reading of PIC18f452 radar circuit to avoid any damage. The project of personal Radar System using PIC MIcrocontroller PIC18f452 uses three main devices to create the personal radar system which are listed ...
Read more

›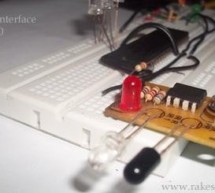 IR Sensor Interface with PIC18F4550 In my previous project we have made a simple IR sensor Circuit. In this project, as promised before – we are going to demonstrate a PIC18F4550 microcontroller interface to IR sensor circuit. We are just going to glow few on the pic18f4550 as an example, however you can do some more intelligent operations by adding some more logics to the microcontroller coding. Interfacin ...
Read more

›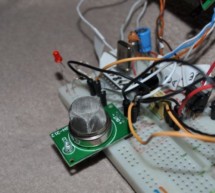 Introduction This is a gas detecting circuit capable of sensing many different types of gases.  The sensor used is the GH-312 and from the datasheet it is capable of sensing gases like smoke, liquefied gas, butane and propane, Methane, alcohol,hydrogen, etc. Schematic Parts List R1                   1K resistor R2                   1K resistor P1                    100K potentiometer C1                   10 ...
Read more

›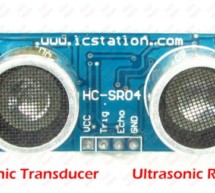 From the block diagram given above you can see that this project has four major parts. The Power Bank Finding a good power source for this project was a challenge, the power supply should have to be mobile, so that we cannot use power adapters. Also it had to be rechargeable so that it is economical for day long use to. And last but not the least! It had to be low cost. So we picked up a rechargeable 5v pow ...
Read more

›