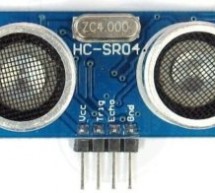 HC-SR04 Ultrasonic Distance Sensor is a popular and low cost solution for non-contact distance measurement function. It is able to measure distances from 2cm to 400cm with an accuracy of about 3mm. This module includes ultrasonic transmitter, ultrasonic receiver and its control circuit. HC-SR04 module has 4 pins : VCC – 5V, +ive of the power supply TRIG – Trigger Pin ECHO – Echo Pin GND – -ive of the power ...
Read more

›
The HandySwipe provides a portable magnetic card reader interface and display. It collects card data from a "Type 2″ card reader (shown here), and displays the data on a small character LCD screen. Type 2 stripes are by far the most common in use, such as on credit cards and drivers' licenses. The device can store up to 50 cards, runs on four AA's, and has a serial connection to download its memory to your ...
Read more

›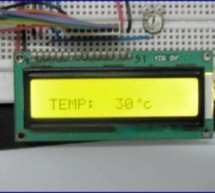 Thermometer can be easily constructed using a PIC Microcontroller and LM35 Temperature Sensor. LM35 series is a low cost and precision Integrated Circuit Temperature Sensor whose output voltage is proportional to Centigrade temperature scale. Thus LM35 has an advantage over other temperature sensors calibrated in Kelvin as the users don't require subtraction of large constant voltage to obtain the required ...
Read more

›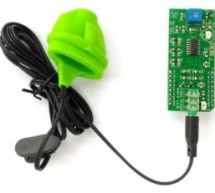 Easy Pulse mikro is our new educational pulse sensor in a mikroBus form factor. Like our previous Easy Pulse sensors (Easy Pulse and Easy Pulse Plugin), it is also based on the principle of transmittance photoplethysmography (PPG) applied to a fingertip. The sensor consists of a pair of IR LED and photodiode to detect the cardiovascular pulse signal from the fingertip. The output of the sensor is passed thr ...
Read more

›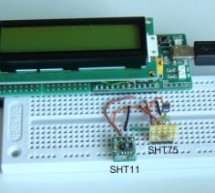 In Part 1 of this tutorial, we discussed about Sensirion's SHT1x and SHT7x series of humidity sensors, their interface specifications, the communication protocol used for transferring data in and out of the sensor, and the equations to convert their digital outputs to actual physical quantities. These sensors are capable of measuring temperature along with relative humidity and provide outputs in fully-cali ...
Read more

›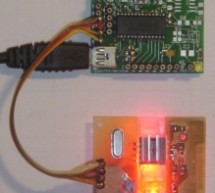 This is an example USB project showing how to interface an optical mouse sensor (the ADNS-2620) with a standard XP/Vista computer. The TD-USB-01 board with a PIC18F2550 communicates with: the PC: USB 2.0 through a mini-B connector. the mouse sensor board: SPI over 4-wire flatcable. Here are the technical specifications: PC Win XP/Vista interface application with Visual C# 2008 Express: free download. TD-USB ...
Read more

›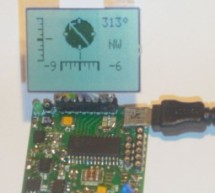 This page will show you how to use the TD-CMP modules in a way which fits you most. Here are the technical specifications of the modules: Compass: Resolution: 1° - Accuracy: 3° Tilt/Roll: (TD-CMP02 and TD-CMP03 only) Resolution: 2° - Accuracy: 5° Temperature: (TD-CMP03 only) Resolution= 1°C/F - Accuracy =1° New: Sampling rate: 12,5 to 25 samples/second. Easy Tilt/Roll calibration.(TD-CMP02 and TD-CMP ...
Read more

›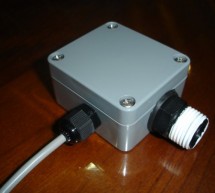 Over the last few months I have prototyped and built a water tank level sensor for my 9000L rain water tank. The design is based entirely on Silicon Chip's PIC-Based Water-Tank Level Meter, but instead of programming PICs, I prototyped using an arduino, and built the final version using PICAXE microcontrollers. The sensor consists of two components, each housed separately and joined by shielded cable. Press ...
Read more

›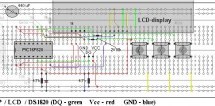 This simple project uses a Dallas DS1820 one wire temperature sensor and a pic 16f628 microprocessor. A simple temperature regulator where a LED symbolizes the Fan. Data derived from the DS18s20 is a 9bit centigrade temperature measurement. As mentioned the temperature sensor communicates over a one Wire bus that requires only one data line and ground for communication with a central microprocessor. The DS1 ...
Read more

›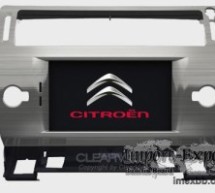 Project Summary The CITROEN Saxo Vehicle Touch Sensitive switches For operating Hazards and two peripheral devices If you want to change the look of your dash board inside a vehicle, maybe just fancy some of modern electronics This could be the design for you Project Description Faced with a challenge last year a young lad came and spoke to me re his vehicle Of course the challenge was obviously to fit a ca ...
Read more

›