In this post we discuss about Microcontroller based Wireless Home Appliance Controller Project.You can Control Any Home Appliance Like Tv ,Radio Fan,Bulbs Using This Project.
Mainly we use Mikro C Programming Language in this Project and ISIS Proteus Software use for testing Purposes.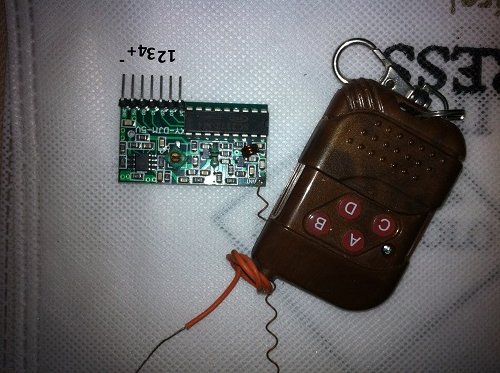 Mikro C Programming Language Full Software here..
ISIS Proteus Full Software here..
Mainly we use PIC16F877a Microcontroller IC.Also use 4 Key Wirelss RF Remort and receiver module for Wireless transmisssion.You can use 432MHz or any Transmitter and Receiver for this project.I use 4 key modeule.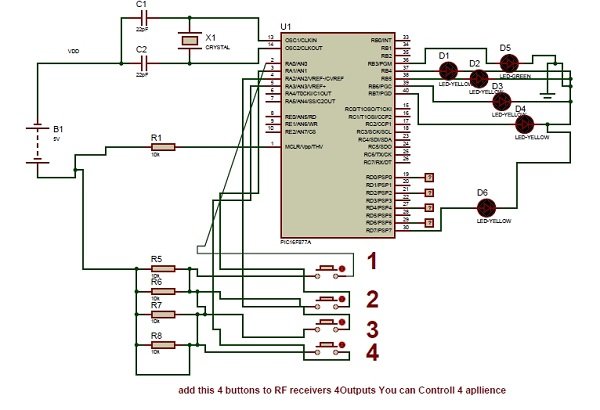 Rf Transmitter /receiver Module
Important Links
1) PIC16F877A Data Sheet Download
This Project Succesfully Tested in Real Hardware and Work very well.
For more detail: Wireless Home Appliance Controller Project
Current Project / Post can also be found using:
proteus home automation project
Home appliances control wireless project
Wireless fan speed control using proteus
Wireless Home Appliance control