Texas Instruments TMAG5123 High-Voltage Hall-Effect Switch is a chopper-stabilized omnipolar, active-low, in-plane, Hall-effect switch sensor. The TMAG5123 eases mechanical placement of the sensor by measuring magnetic fields parallel to the surface of the printed circuit board (PCB) in a surface mount SOT-23 package.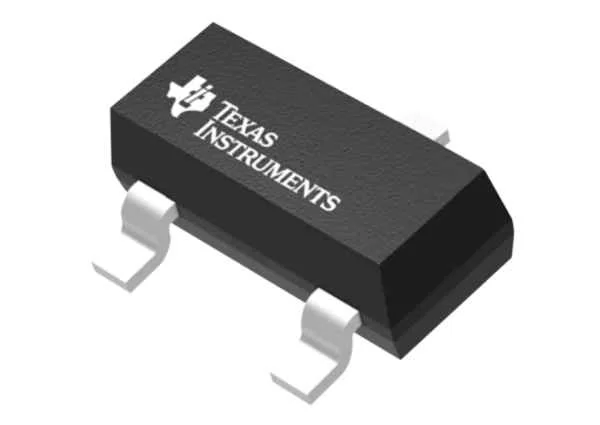 Different sensitivity levels are available to match the specific requirement of the application. When the applied magnetic flux density value exceeds the operating point (BOP) threshold in absolute magnetic field values, the open-drain output produces a low-state voltage. The output remains low until the applied field decreases to less than the release point (BRP) threshold also in absolute terms.
The Texas Instruments TMAG5123 incorporates a wide 2.5V to 38V operating voltage range and reverse polarity protection of up to -20V, enabling robust operation for industrial applications.
Features
In-plane, omnipolar Hall-effect switch
High magnetic sensitivity

TMAG5123B (4.1mT (typical))
TMAG5123C (7.5mT (typical))
TMAG5123D (10.9mT (typical))

Supports a wide voltage range

2.5V to 38V operating VCC range
No external regulator required

Wide operating temperature range

-40°C to +125°C ambient operating temperature range

30kHz continuous conversion
Open-drain output
SOT-23 package option
Protection features

Supports up to 40V load dump
Reverse battery protection to –20V
Output short-circuit protection
Output current limitation
Read more: TEXAS INSTRUMENTS TMAG5123 HIGH-VOLTAGE HALL-EFFECT SWITCH