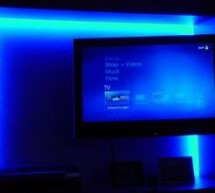 PIC16F737 RGB led control circuit based on microcontroller for remote control (RC5 Protocol) can work with different modes according to the color of the color change of the environment with the photo sensor a905013.... Electronics Projects, Multi function RC5 Remote RGB Led Control Circuit PIC16F737"microchip projects, microcontroller projects, " PIC16F737 RGB led control circuit based on microcontroller fo ...
Read more

›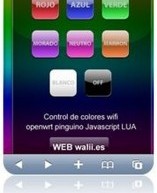 RGB REMOTE (pinguino+web+linksys) This project has several uses, it is basically a way to control an RGB LED group (tricolor with common ground) via a web page to select which color we want to show. It may be a way to harmonize a room, change the color of a swimming pool or just fooling aroun Step 1 RGB REMOTE webserver and serial connection In my case the web server is in Linksys router which I have "hacke ...
Read more

›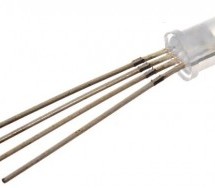 An RGB LED has 4 pins, one for each color (Red, Green, Blue) and a common cathode. It has tree different color-emitting diodes that can be combined to create all sorts of color! Any color is possible depending on how bright each diode is. In this tutorial you will learn how to use an RGB LED with Arduino and create unique color combinations. So, let's get started! Step 1: What you will need For this tutoria ...
Read more

›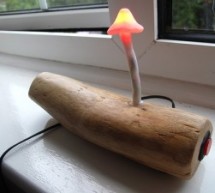 About a year ago I started on a project to make a temperature controlled nightlight. I was inspired by seeing these lovely LED lamps styled as mushrooms growing out of pieces of wood. Those mushrooms were made out of glass, which was somewhat beyond my skills. However I then saw some had used translucent sculpey to make mushroom nightlights on instructables. So with that discovery it seemed like it would be ...
Read more

›
The 'One Chip Spinning RGB POV Display' with conversion software. If you have been on the look out for a project that combines, RGB LED's, a motor, a microcontroller and a ridiculous amount of hot melt glue, then you have certainly come to the right place. Allow me to introduce the 'One Chip' Spinning RGB POV Display This project allows you to create (with minimal components) a fantastic customizable displa ...
Read more

›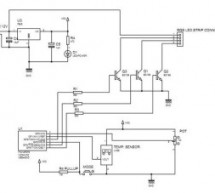 multifunction RGB  LED  controller  using low cost PIC12F675 microcontroller. features: 1, 4+1 mode operation   a single potentiometer  and single button switch used for  multiple operation 2, EEPROM Memory option for mode selection :- the  last mode will be saved . 3, mode1  automatic hue saturation RGB LED light  color pattern - potentiometer  used for the vary the  color variation speed. 4, mode2 Manuall ...
Read more

›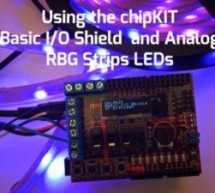 A few months ago I wrote a blog post about the chipKIT Basic I/O Shield and used Analog RBG Strips to demonstrate the the open drain FETs. This post is to give details on how to wire up the strip LEDs to the I/O Shield. You should already know how to program MPIDE before using this Instructable. Step 1: Gather Materials Gather your materials: Strip of RGB LEDs (12V) usually, you can get them fairly cheaply ...
Read more

›
The RGB LED contains three LEDs encased in one shell: Red, Green and Blue (some contain an extra blue led - as blue LEDs generate less output intensity (candela) per mA). It looks like a single white led except that it has four leads - one for the common ground connection and one for each led. Basic operation The average current through each of the LEDs determines it's light output i.e. its contribution to ...
Read more

›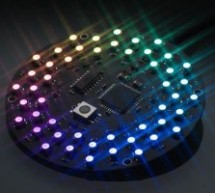 Aurora 48 is a compact and thin profile full-color LED sequencer. It's built entirely with surface mount components, so the profile is nice and clean. Features Capable of individually controlling 48 Full color LEDs. Each LED can be faded in 7 bit per channel - 2,097,152 colors. Gamma corrected brightness curve for very smooth fades. Simple, one button control. 11 sequence pattern (as of firmware version 1.0 ...
Read more

›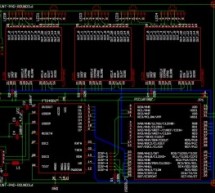 This is an ongoing project to control a number (currently 5) of Lamina Atlas high power (350-500mA) LEDs. Current progress includes: PCB artwork (in Eagle) with connections for 5 RGB LEDs. Firmware for a Microchip PIC16f887 microcontroller to interface between the FTDI 245R USB chip and a number of Texas Instruments TLC5940 constant current LED drivers. Python ctypes interface to libftdi. A simple Python in ...
Read more

›