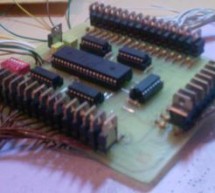 Especially those used in LED signage is an enhanced version of the animation card has 40 outputs to the circuit board PIC18F452 microcontroller outputs 5 sadder 74ls595 irf540n MOSFETs are used in the multiplexed... Electronics Projects, 40 Channel Animation Led Circuit PIC18F452 "led projects, microchip projects, microcontroller projects, picbasic pro examples, " Especially those used in LED signage is an ...
Read more

›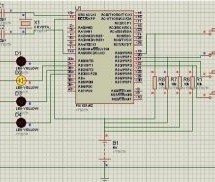 USE INPUT OUTPUT PORTS OF PIC18F452 MICROCONTROLLER: PIC18F452 microcontroller has a number of input/output pins which are used for connection with external devices. It has total 40 pins. Out of these 40 pins, 34 pins can be used as input output pins.These pins are grouped into five which are called PORTS denoted by A, B, C, D and E. Here in this article we will learn how to use I/O Ports of PIC18F452. Port ...
Read more

›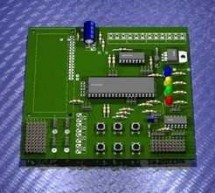 THIS IS THAT WOULD BE A SUCCESSFUL FOR BEGINNERS, NIGHTS OF BI:  4 ANALOG INPUTS 16 OUTSIDE BUFFERS RS232 IN BLACK WITH BLACK SUPPORT KROZ MCS ONBOARD LCD AND MORE THAN MANY BITCHES THE GOOD STORY IS BECAUSE YOU WANT TO MAKE A CUT 20 YEARS AND THAT YOU WANT TO KNOW WORK WITH BUFFERS, TRANSLATION, MULTIPLEXIZATION OF ITD BIRD, WHAT WE CAN FROM THE FIRST CAN PURCHASE AFTER ITS WEATHER, I NEVER RECEIVED ...
Read more

›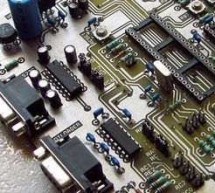 Microchip microcontroller users is quite a useful experiment to work you need a Pic18f452 development Board this way, small-sized double-sided printed circuit board drawing a lot of property has been added … max232 rs232... Electronics Projects, Microchip Development Test Board PIC18F452 "pic development board, " Microchip microcontroller users is quite a useful experiment to work you need a Pic18f452 devel ...
Read more

›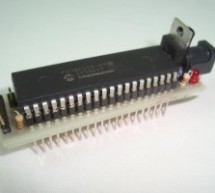 For one reason or another I really like to use breadboards for building prototype designs. The breadboard offers superior flexibility in that you can change a single electrical connection at any time, as long as you have a long enough wire. One of the draw backs of the breadboard is that you tend to build the same circuits over and over again. Since I like to use the PIC microcontroller in my projects I fig ...
Read more

›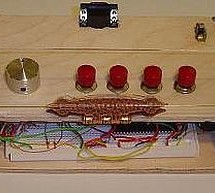 The goal of this project is to create a device that is capable of outputing VGA signals to a CRT monitor inorder to display figures, text and characters. Timing is a core essential in this project. If the signal is off by even 1 microsecond, the signal synchronization with the CRT display will be lost and forced to resync. This will be done using a Microchip PIC microcontroller at 4 MHz clock speed. The pro ...
Read more

›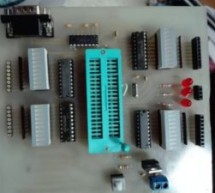 Our instructable shows how to create a generic board of PIC18 micro-controller which is further used in advanced embedded projects as there is a number of PIC micro-controller applications .e.g. microwave ovens, multimedia devices, medical and health based equipment e.g. blood-pressure meter, UPS, Power supplies, burglar alarms & detectors and other security and safety equipment. Now the question ...
Read more

›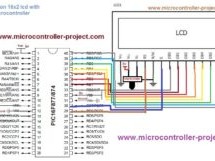 Displaying moving or scrolling text on lcd(16x2,8x1,16x4,8x2,16x1,20x1,20x2 etc) is very easy. You just need to know how to efficiently use lcd commands.In this project i am using pic 16f877 microcontroller to display text and then scroll it on the lcd. The lcd which i am using is 16x2. Where 16 represents number of coulombs and 2 represents number of rows. The text which i am scrolling on the lcd is my web ...
Read more

›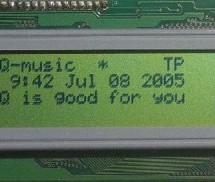 This project supports both RDS (Europe) and RBDS (USA) Tuner FM band 88..108 MhZ (Europe and USA.) You can choose between a 4x20 character LCD or a smaller graphical LCD to display data. A simple  RS232 interface can also be used. A 4x20 character LCD module will display these: 1st row: Station name (PS), Quality, Program Identification (PI), Traffic Program (TP) and Announcement (TA) 2nd row: Time and Date ...
Read more

›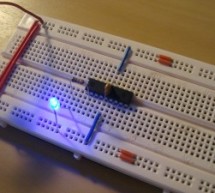 This post provides the LED blinking code (compiled in MPLAB + HI-TECH C) for PIC18F452. Complete project code and the proteus simulation can be downloaded from the Downloads section at the bottom of this post. The following diagram shows the required circuit. In this project a crystal of 10MHz is used with PIC18F452. This crystal frequency is fed into PLL of PIC18F452, which boosts it to 40MHz. As we know t ...
Read more

›