Due to its simplicity (requires minimum external components) and high availability, LM386 is very popular among hobbyists for use in low-voltage audio amplification applications. Most of the time a potentiometer is used at the input side of LM386 to provide a volume control in the output speaker. The potentiometer does not control the gain of the amplifier itself, but it creates a voltage divider network at ...
Read more

›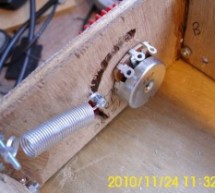 How chords are formed Before discussing the processor board and software, it is worth mentioning how the chords are composed. I have provided the table below which shows the installed chords together with the intervals/notes they are constructed from, and examples of each in the key of C major. Since the source-code is provided, and heavily commented, you can experiment, both with the actual chords installe ...
Read more

›
Every time I sit down to document one of my projects, I try to remember the occasions in the past when looking at the finished web page, I might say 'Well, I won't do that again!', because despite how many drafts I've gone through, there is always some aspect of the presentation that fails to measure up to my expectations. Then there's the question of boredom. I don't want all my project pages to look exact ...
Read more

›
As part of our final project for ECE 4760: Digital Systems Design Using Microcontrollers, we built a guitar amplifier with remote distortion and digital effects capabilities controlled from a smartphone via bluetooth. Musicians often need to modify the configuration of their amplifiers when performing in concerts. This job is generally delegated to "roadies" who walk on-stage between sets to make adjustment ...
Read more

›
Updated on 30.6.2015 The PIC16F876A's ADC digitizes the sound and store it in the SD or SDHC card. The firmware works for SD or SDHC cards only, for old SD (before 2009) use ver1 firmware. Do not use SDXC cards with this project because some of them work on 1.8V drive. The code detects whether the card is SD or SDHC and selects the proper addressing system for the card. The PIC's CCP is used as a DAC to con ...
Read more

›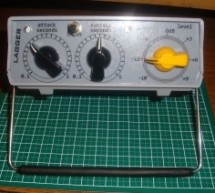 Do you remember BOSS Slow Gear pedal? If your a guitarist you most likely do or at least you've heard of it. It was a great pedal sold from 1979 to 1982 and it was made in Japan. The pedal would cut the attack of your notes giving a swelling sound. It god famous for making the guitar sound kinda like a violin. I always liked that effect and i even made a clone a few years back. It is based on a 2SK30 JFET a ...
Read more

›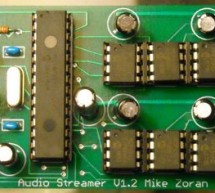 INTRODUCTION The idea for creating a USB sound card based on a PIC came from discussions of other people creating one on the Microchip USB forum. The hardware of the card is based on all Microchip products. The software uses a modified version of the Microchip USB framework which is interrupt driven instead of the traditional polling. The device is a USB composite device. The first device is an implementati ...
Read more

›
[Kay Choe] can't play the piano. Rather, he couldn't, until he converted his keyboard to include LED-guided instruction. [Kay] is a microbial engineering graduate student, and the last thing a grad student can afford is private music lessons. With $70 in components and a cell phone, however, he may have found a temporary alternative. The build works like a slimmed-down, real-world Guitar Hero, lighting up e ...
Read more

›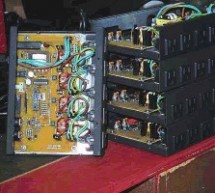 This is Ver2.0 of a finished project. I usually do projects about the same way every time. Product definition (10 min), Code outline (10 min), Schematic generation, Build prototype, Write code all at one sitting (This one took about 6 hours), Take a copy of the above file, and delete all but a small section. Debug the section, and put it back into the original file. Repeat with other chunks of code until do ...
Read more

›
ISD2560 to directly control the PIC16F84A, audio recordings and multiple block will be able to play. LSI can be driven directly speakers also, in view of the lack of volume, only added to the amplifier IC. This volume 10 minutes to drive the speakers. One LSI chip for voice recording playback "ISD2560″ using a simple audio recording and playback unit prototype it ISD2560 is playing this voice recording, in ...
Read more

›