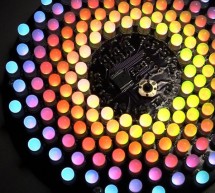 Aurora 9x18 RGB LED art *** Check out my blog for updated version of this project and more! *** My obsession of LEDs has led me to this. Aurora 9x18 is a thing of beauty (if I can say so myself) - has 162 RGB-LEDs in a circular configuration. The color of each circle is controlled by a microcontroller using a twisted form of PWM. The microcontroller (PIC24F08KA101) only has one PWM module, yet Aurora is cap ...
Read more

›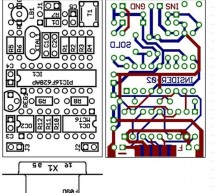 This project was sent by Electrical Engineer Atanasios Melimopoulos (Copyright (c) June 15, 2007) INTRODUCTION: In-Circuit-Debuggers, as you may already know, have become the PIC's debugging standard tool for many programmers because it's easy use and handy interface to the target picplaced- board. They come with MPLAB plug-ins that provides a full rich set of commands and functions in order to debug your c ...
Read more

›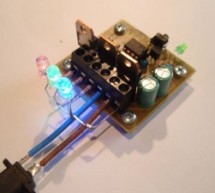 Description Since I published the original RGB LED driver (photo right) I've had many enquiries from people asking how they could make the original board work with more LEDs.  I'd already made a couple of custom boards up for myself, so I finally decided it was time to put together one for the website. The RGB LED driver described on this page uses logic level 'N' channel MOSFETs which allow it to control L ...
Read more

›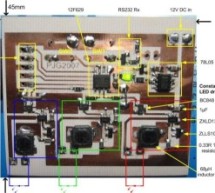 Description This project combines a PIC and three constant current 'buck' converters to produce an RGB LED controller that will operate with the the high power 350mA LEDs using PWM to control the LED brightness.  By driving the red, green and blue LEDs with varying pulse widths the controller can generate up to 16 million colours using fades, strobe and static effects. The use of surface mount components an ...
Read more

›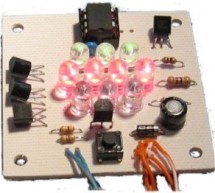 Description If you want to build your own multiple RGB LED display that you can control from either a PC or a dedicated controller then this project will let you do just that. The project on this page came about when while I was developing a more complex intelligent driver. During that work I put together a simple Red/Green/Blue Pulse Width Modulation LED driver that has a serial interface.  The RGB values ...
Read more

›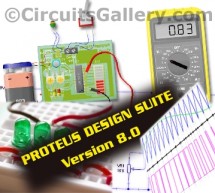 How to generate Pulse Width Modulation (PWM) using PIC microcontroller? This is going to be a continuation of our microcontroller online tutorial series. This article covers the detailed explanation and simulation of PWM generation using PIC16F877A microcontroller.What is a Pulse Width Modulator? A PWM has series of pulses with variable pulse width. We have used Mikro C pro for pic microcontroller programmi ...
Read more

›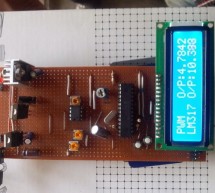 In our lab I saw many DC power supply which have a variable knob to regulate the output. I was dreaming to make such a project where I can regulate the voltage using push button.As I am not an industrial level expert so this project is just about a digital DC power supply of small range(5V-12V). You can press push buttons to increase or decrease output voltage.Here we use LM317 to regulate the output voltag ...
Read more

›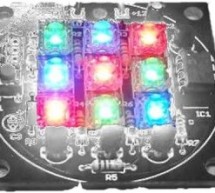 This project is an update to the original RGB LED PWM Driver.  The new version allows the use of either 5mm LEDs or the square bodied Superflux / Piranah style LEDs.  The circuit now uses bipolar transistors rather than MOSFETs which make it more suitable for novice constructors and for the first time this project is available as a kit with all parts required to assemble the PCB including the superflux LEDs ...
Read more

›
Microcontrollers are purely digital devices which work on logic0 and logic1 voltages; still they are widely used for analog signal processing. There are specialized signal processors chips available which are custom made for particular applications; however a general purpose microcontroller is more than enough for small kind of signal processing applications like audio signal input and output. The microcont ...
Read more

›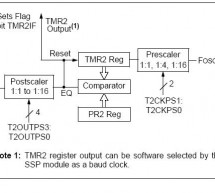 Pulse Width Modulation (PWM) is the one of the simple and most commonly used technique to produce analog voltages from digital signals. It has a wide variety of applications such as Digital to Analog Converter (DAC), DC Motor Speed Control, Sine Wave Inverters, Brightness control etc. PWM signals are ON – OFF signals (HIGH or LOW) (hence the name Pulse) whose HIGH or ON duration is changed (hence Width Modu ...
Read more

›