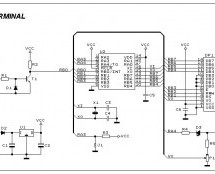 Introduction This LCD terminal provide two modes of operation by selecting jumper J1. When J1 is open the terminal operate as a normal ascii display terminal, when J1 is closed the terminal displays the input serial data in hexadecimal format. This mode is useful for viewing raw data from the serial port output. Hardware Figure 1 shows the circuit diagram of the Easy Debugging Terminal. IC U2 a PIC16F84 mic ...
Read more

›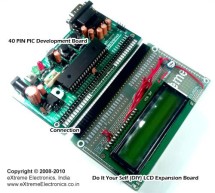 In this tutorial I you show you how to make a very useful expansion board for our PIC development board. It will be a Do It Your self (DIY) LCD Expansion board. The expansion board can be plugged into the PIC development board to add 16×2 Alphanumeric LCD Support to it. Since LCDs are required in many projects and experiments it will be a very helpful board. I recommend you to read the LCD Interfacing Tutor ...
Read more

›
Aim To interface LCD (Displaytech 162A) with PIC16F877microcontroller and to display "IITK" in the Liquid Crystal Display (LCD). Components/Softwares MPLAB IDE (PIC microcontrollers simulator) PIC BURNER 3 with software to load the code LCD (Displaytech 162A) Computer System with Windows operating system and RS 232 cable PIC16F877 Microcontroller +5V D.C Power Supply Resistors - 10K Ω-1,50Ω-1 Capacitors - 2 ...
Read more

›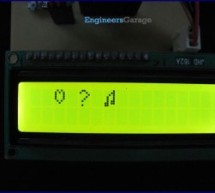 The 16x2 character LCD can also be used to display custom characters other than numerals, alphabets & special characters. Refer LCD interfacing with PIC. Some special shapes like hearts, arrows, smileys etc. can easily be displayed on the 5x8 pixel pattern of character LCD. These shapes are first stored at a special location in LCD's controller and then displayed on the LCD module. This procedure has be ...
Read more

›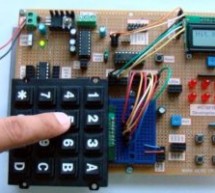 Interfacing LCD and Keypad are one of the important interfacing concepts of PIC microcontroller since both the input and output element can form a complete embedded system design. This tutorial is about teaching you how to get input input values from keypad by polling method and display the input into a 16×2 LCD. 16×2 LCD: This type of LCD is widely used to display the status of the system and to display th ...
Read more

›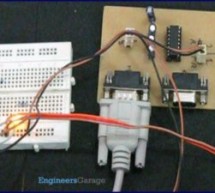 UART or serial communication is one of the important protocol used by the Microcontrollers to transmit and receive data from the external devices. Almost every controller is equipped with this protocol to make transmission and reception easier just using two pins. This tutorial will teach you to initialize and send data by using UART protocol PIC microcontroller. I assume that you are familiar with the conc ...
Read more

›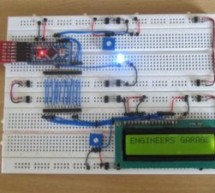 LCD displays operate in two modes 4 bit and 8 bit mode. We all might have been familiar with 8 bit mode which is used widely in several systems. But 4 bit mode is something which many of us is not aware of. This mode has some advantages over the 8 bit mode out of which reduction of dedicated data pins is most important. This tutorial will teach you 4 bit LCD interfacing in 4 bit with your controller as well ...
Read more

›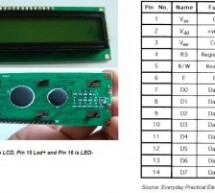 Description HD44780 based LCD displays are very popular among hobbyists because they are cheap and they can display characters. Besides they are very easy to interface with microcontrollers and most of the present day high-level compilers have in-built library routines for them. Today, we will see how to interface an HD44780 based character LCD to a PIC16F688 microcontroller. The interface requires 6 I/O li ...
Read more

›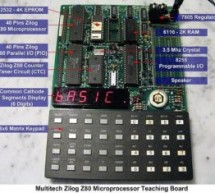 The seven segment display is one of the most popular numeric displays used in many microcontroller applications because it's cheap, robust and reliable. The seven segments actually consists of 8 LED (Light Emitting Diode) and it's come with various sizes suitable for various numeric display application such as digital clock, counter, thermometer, humidity, etc. On this project we are going to show you how t ...
Read more

›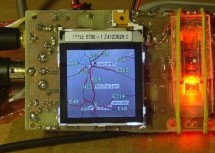 Main roads traffic status and incident report and display. Technical specifications: Dual display: colour road map (left) and detailed text messages (right) both with LED backlight. Up to 120 TMC messages are stored in memory. Auto/manual TMC message scrolling. GPS position locator/follower optional. Map navigation with  mouse sensor and/or micro joystick. Map zoom 10km to 80km (in 10km steps) City and area ...
Read more

›