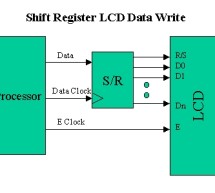 2-Wire LCD Interface for the PICMicro Alphanumeric LCD displays have become very popular for microcontroller applications because they can add a lot to a project in a variety of different ways. A text message giving the user instructions as well as feedback can make the application seem much more "professional" and easy to use. I like to use LCD's to help debug applications, with breakpoints set to display ...
Read more

›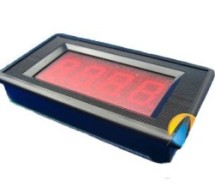 This PIC LCD volt meter project uses a PIC micro and an HD44870 LCD display. The analogue input is taken directly to the analogue input pin of the microcontroller without any other processing. So the input range is from 0V to 5V - the maximum source impedance is 2k5 (for testing use a 1k pot). To improve the circuit add an opamp in front to present greater impedance to the circuit under test. The output imp ...
Read more

›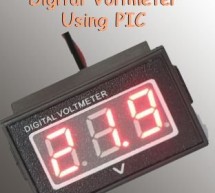 Speedometer is a speed measuring gauge used to calculate the speed of motor vehicles. They are mainly of two types- electronics and mechanical. Digital speedometer measures the speed and mileage in vehicles. Normally both types work on the principle of electromagnetism, however they have a disadvantage that they cannot be used if there are no wheels on the moving object. Here I am introducing a simple digit ...
Read more

›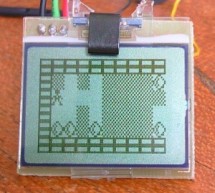 Not long ago I saw this link for a 3310 temp probe. Now ive played with other LCD's lots, but this one caught my attention because of the low power requirements (It runs from a single CR2032 Motherboard battery). I built the Temp probe as shown on the site and it worked well. I had several of the PCBs made, and decided that the others would be my own projects with the same hardware. I wondered what I could ...
Read more

›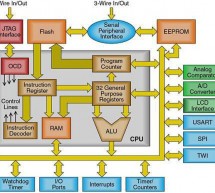 How to choose a MicroController It used to be that the number of different microcontroller chips available to the hobbyist was pretty limited. You got to use whatever you could manage to buy from the mail-order chip dealer, and that narrowed down the choice to a small number of chips. But times have changed. Digikey lists over 16000 different line items under a 'microcontroller' search. Which one should a h ...
Read more

›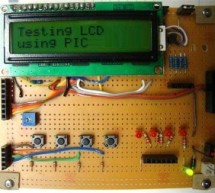 This post provides the LCD[1] interfacing code using only 3 pins of PIC16F84A microcontroller. This code is written in C language using MPLAB with HI-TECH C compiler. You can download this code from the 'Downloads' section at the bottom of this page. It is assumed that you know how to make an LED blink with PIC16F84A microcontroller. If you don't then please read this page first, before proceeding with this ...
Read more

›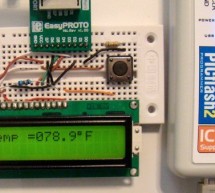 An In-Circuit Debugger (ICD) is a very powerful and effective tool for real-time debugging of a microcontroller-based system at hardware level. It allows you to run, halt and single step the program while the target microcontroller is embedded in the actual circuit. Once halted, the program variables, Special Function Registers (SFRs), RAM and EEPROM locations can be examined and modified in real-time, thus ...
Read more

›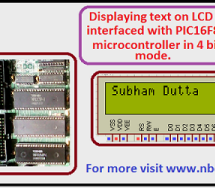 Here I discuss on very good and simple project on displaying text on LCD by interfaced with PIC16F877 microcontroller in 4 bit mode.to start with this project you need some Knowledge on how to start project on PIC micro controller I assumed you know that if not please you should visit my previous post Step by step Project guide on PIC Microcontroller Simple Project on LED blinking by PIC 16 Microcontroller ...
Read more

›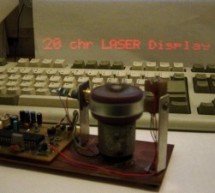 Abstract This application is a very cheap solution for displaying text messages on a solid or semi-opaque surface by using a laser beam. The main goal was to verify the possibility to build a simple and cheap display for displaying large text. The basic idea was to use only one light source (a laser beam) and mirrors to scan the display surface. So, the main parts used to build the display are: a laser diod ...
Read more

›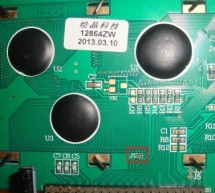 Digole 12864ZW is a 128×64 pixels graphic LCD that can be found at attractive prices and this is why it started appearing in projects across the web. It is based on ST7920 chip which is not so well known and to me it wasn't the easiest to work with.' The documentation for this display can be found here. You can find a couple of examples on how to use this display and some attempts on making a library and mo ...
Read more

›