No matter where you are in the world, music is the language we all understand and needs no interpretation. There is no such thing as bad music and it all depends on our perception, mood and the form the music that was passed out. It is a generally accepted fact that earphones tend to give one the full immersion of music. It is easy to feel every bit of the music being played and sometimes connects to the mind of the artist or vocalist and most importantly allows us to take our music outside without getting disturbed by the environment.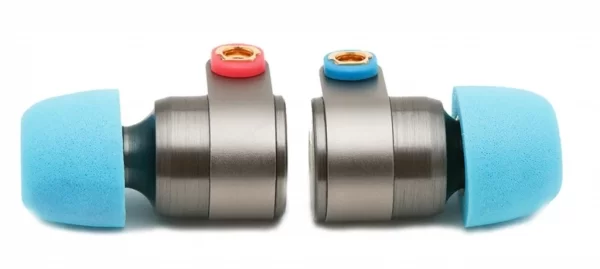 Earphones are great and are getting better day by day. The earphones of 3 years ago are different from the ones we have today. Introducing the Tin T2 Audio HiFi Double Dynamic Driver In-Ear Earphones and the KZ ZSA Dynamic and Balanced Armature Hybrid HiFi In-Ear Earphones that both offer a powerful music experience at a fraction of the cost.
TIN T2 Audio In-Ear Earphone
The Tin T2 In-Ear Earphone fully called the TIN Audio T2 HiFi Double Dynamic Drive In-Ear Earphone are $49.90 earphones that features a dual dynamic driver configuration, one dynamic 10-millimeter woofer and one 6-millimeter tweeter per ear. The earphones offer a crisp sound quality, and they are able to provide a powerful balance of high and low frequency. Comes in an attractive design to provide some class, although it doesn't have any noise cancellation technology built in, but the canal design is made in a way to shut out noise quite well. 
Most earbuds you will find around comes with just one dynamic driver, which tends to make them cheaper. While a single driver can produce sound between 20Hz and 20kHz, it does have its limitations. And that is where multiple drivers enter into the equation, and the TIN earphones come with a double dynamic driver build in, giving one a better sound experience.
Read more: THE TIN AUDIO T2 IN-EAR EARPHONE & THE KZ ZSA HYBRID IN-EAR EARPHONES