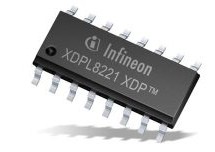 The emerging trend of smart lighting and Internet of Things, requires a new generation of LED drivers. InfineonTechnologies AG introduces the new member of its XDP LED series, the XDPL8221 for cost-effective dual-stage drivers with advanced features. This device combines a quasi-resonant PFC and a quasi-resonant flybackcontroller with primary side regulation together with a communication interface. A compre ...
Read more

›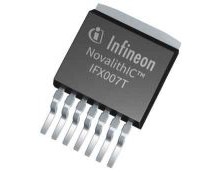 Infineon Technologies is launching the IFX007T NovalithIC™ motor driver for industrial applications. The IFX007T smart half-bridge provides an easy and efficient way to drive brushed and brushless motors, integrating a p-channel high-side MOSFET, an n-channel low-side MOSFET and a driver IC into one package. Along with a microcontroller and power supply, no other devices are necessary to drive a motor. For ...
Read more

›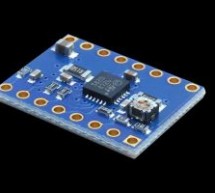 It provides a very compact solution to evaluate the performance of the STSPIN820 stepper motor driver with a minimum set of additional equipment and without the need of additional devices. The hardware is fully compatible to be used together with RAMPS or other similar FFF 3D printing platforms, representing a very fast drop-in replacement of similar solutions. Contrary to most other competitors solutions, ...
Read more

›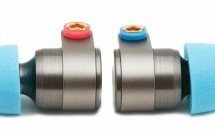 No matter where you are in the world, music is the language we all understand and needs no interpretation. There is no such thing as bad music and it all depends on our perception, mood and the form the music that was passed out. It is a generally accepted fact that earphones tend to give one the full immersion of music. It is easy to feel every bit of the music being played and sometimes connects to the mi ...
Read more

›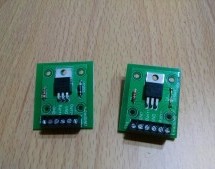 This is version 2.0 of the previously successful kickstarter project I launched last year.  I have a ton of these PCB boards left over and it got me thinking.  Why not find a P channel MOSFET with the same pinout and use it to control the direction of the motor also. I looked around and found the IRF5210.  I ordered up a batch and tested them out.  All thats left to do now is order a large quantity for the ...
Read more

›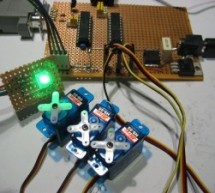 Overview Ever since I made the serial controlled RGB LED PWM driver I've had many requests for an addressable driver.  Well I've finally got round to producing one.  The code is now completed and tested and the prototype boards are fully working. The design process behind this project was to enable anyone with a bit of electronics knowledge to build an array of cheap RGB LED drivers that they can control fr ...
Read more

›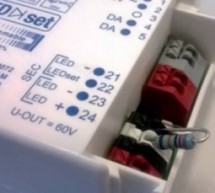 The Module-Driver Interface Special Interest Group (MD-SIG) has released its specification for a universal electrical interface between LED lighting modules and their power supplies. The standard has the support of Osram, Panasonic, Philips and Tridonic. Called LEDset1 edition1.0, it is a three wire interface (see diagram): power, 'Iset' and a return for both. The specification also allows for separate retu ...
Read more

›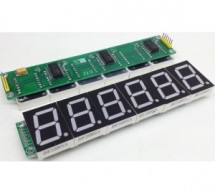 6 Digit serial display project has been designed around CAT4016 IC from ON semi.  The CAT4016 is a 16 channel constant current driver for LED billboard and other general display applications. LED channel currents are programmed together via an external RSET resistor. Low output voltage operation on the LED channels as low as 0.4 V (for 2 to 100 mA LED current) allows for more power efficient designs. A high ...
Read more

›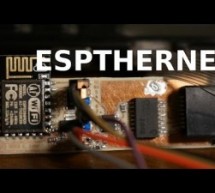 Overall Discussion This is a relatively unreliable and coincidentally functional ESP8266 Ethernet driver. It only uses two pins on the ESP, the I2S pins, but does provide Ethernet. It does all its own manchester encoding/decoding, framing, FCS, etc. It mimics the ENC424J600 stack found in avrcraft and borrows the IP, ARP, UDP and TCP stacks from that project, too. This product was created by Charles Lohr, b ...
Read more

›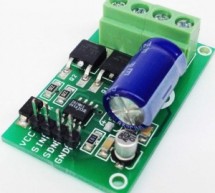 This Half-bridge driver based on IR2104 gate driver IC and N channel Dpak  MOSFET  , The IR2104 is a  high voltage, high speed power MOSFET driver with independent high and low side referenced output channels. HVIC and latch immune CMOS technologies enable ruggedized monolithic construction. The logic input is compatible with standard COMOS or LSTTL output, down to 3.3V logic. A gate IR2104 driver is a powe ...
Read more

›