Texas Instruments' 4 V to 40 V, 1 A converter features high-efficiency Eco-mode™ at light loads
Texas Instruments's LMR14010A is a pulse-width modulated (PWM), DC-to-DC, buck (step-down) regulator that features a wide input range of 4 V to 40 V, suitable for a wide range of applications from industrial to automotive. An ultra-low 1 µA shutdown current prolongs the battery life. The fixed operating frequency of 0.7 MHz allows the use of small external components while minimizing output ripple voltage. The number of external components is limited by implementing soft-start and compensation circuits internally.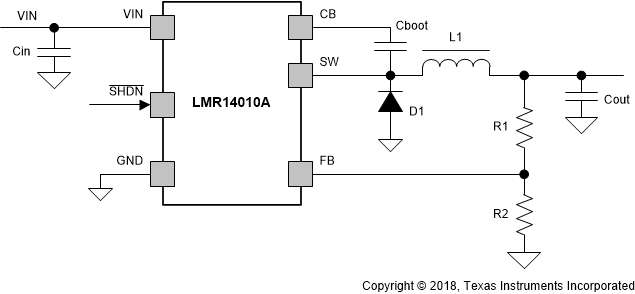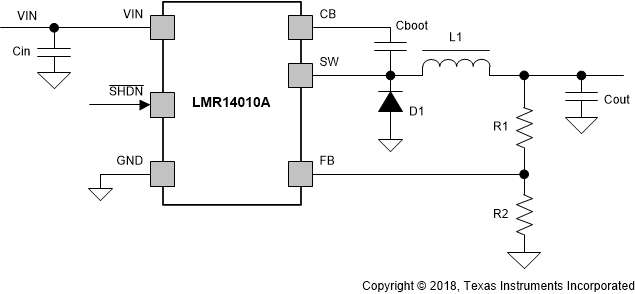 The LMR14010A is optimized for up to 1 A load current and has a 0.765 V nominal feedback voltage. This regulator has built-in protection features including pulse-by-pulse current limit, thermal sensing, and shut down due to excessive power dissipation. It is available in a low-profile TSOT-6L package (2.9 mm × 1.6 mm × 0.85 mm).
Features
Input voltage range: 4 V to 40 V with transient protection to 45 V
0.7 MHz switching frequency
Ultra-high efficiency at light load currents with Eco-mode
Low dropout operation
Output current up to 1 A
Precision enable input
Overcurrent protection
Internal compensation
Internal soft-start
Small overall solution size
Source:  TEXAS INSTRUMENTS'S LMR14010A STEP-DOWN CONVERTER