Bluetooth Controlled Robot: This project is used to control robot motion using Bluetooth and android application. User send control commands from android app to Bluetooth which is connected with pic microcontroller. Microcontroller receives commands from Bluetooth and take respective actions to drive two motor. These two motors are connected with microcontroller through motor driver integrated circuit calle ...
Read more

›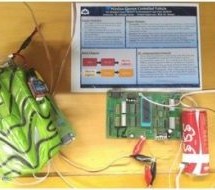 accelerometer Based Hand Gesture Controlled Robot using Xbee: This project is about controlling a robot through accelerometer using Xbee and pic microcontroller. You must have listened about line follower robot, obstacle avoidance robot, metal detector robot and tv remote controlled robot. All these robot works with some kind of sensors. But this accelerometer Based Hand Gesture Controlled  is about control ...
Read more

›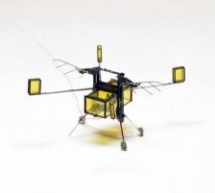 Inspired by the biology of a bee, researchers at the Wyss Institute developed RoboBees, man-made microbots that could perform endless roles in agriculture or disaster relief. A RoboBee is about half the size of a paper clip, weighs less than one-tenth of a gram, and flies using materials that contract when an electric pulse is applied. Now, they progressed even further and designed a hybrid RoboBee that can ...
Read more

›
Obstacle Avoiding Robot using PIC Microcontroller Obstacle Avoider Robot is another famous robot which spices up embedded projects. For those who are new Obstacle avoider robot, it is just a normal wheeled robot which could navigate its way without hitting on any obstacles. There are many way to build a Obstacle avoider robot in project we are going to use one Ultrasonic Sensor (front) and two IR sensor (Le ...
Read more

›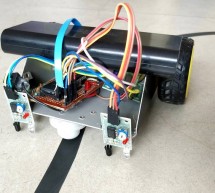 A Line Follower Robot is a simple yet fascinating robot for most students/hobbyists to build. In this tutorial we will learn How a Line Follower Robot Works and how we can build one using the PIC Microcontroller PIC16F877A. PIC16F877A is a 40-pin Multipurpose MCU from Microchip, we have used this IC in our complete PIC tutorial series. If you are new, here you might want to a look at these PIC tutorials to ...
Read more

›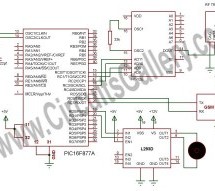 After a short break, we're back to the DIY robot projects series and I am sure you'll love this one too. Before that I suggest you to go through all our earlier simple robotics projects for engineering students as well. This time, major difference is the added security to access the robot; you can control the robot only after you speak your password. The robot can move in four directions and can be controll ...
Read more

›
Following simple programmed rules, autonomous robots arrange themselves into vast, complex shapes Cambridge, Mass. – August 14, 2014 – The first thousand-robot flash mob has assembled at Harvard University. "Form a sea star shape," directs a computer scientist, sending the command to 1,024 little bots simultaneously via an infrared light. The robots begin to blink at one another and then gradually arrange t ...
Read more

›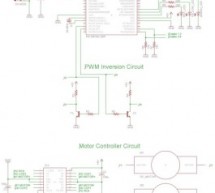 Since we now have a beautiful robotic chassis, we're ready to continue our Building A Robot series, and get serious with some motor control. This second part of building a robot is perhaps the most crucial as it will define what type of control we will have over the motors. Ideally, we want a simple method for controlling the motors so that our software is free to do other things. In this article we will mo ...
Read more

›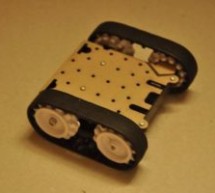 This is my attempt at designing and building an obstacle avoiding robot! RekaBot (named after a fairy (: ) can detect obstacles with an ultrasonic sensor that can move around with help from a servo. Based on the measurements she takes, the tracks are driven towards the direction with the biggest distance - avoiding obstacles. Read in and try to build one yourself! Step 1: Concept, Drawings and Preliminary B ...
Read more

›
Large Dancing Robot Build a large dancing robot. This was supposed to be a walking robot, but it more kinda beebopped around. video on last step. Build a Prototype First, The _Prototype_: Before you make a large, high power robot, it's good to make a smaller scale prototype. I made a simple walking robot using = Brains: PIC16f877A, = Actuators: two small geared pager motors (http://www.solarbotics.com/produ ...
Read more

›