Winamp control made for an interesting project PIC18F2550 USB HID touch sensor card belonging to the pcb and information computer software ccs c source code eagle printed circuit board PCB diagram drawings, etc. All... Electronics Projects, Winamp Touch Sensor Interface AD7142ACPZ USB HID PIC18F2550"microchip projects, microcontroller projects, pic18f2550 projects, " Winamp control made for an interesting p ...
Read more

›
The project is written with delphi program microcontroller used USB interface Pic18f2550 control through a variety of commands on the card may be sent 4 channel button input, 4-channel led output, 2 x 16...Electronics Projects, USB Interface Circuit Pic18f2550 Delphi "microchip projects, microcontroller projects, pic18f2550 projects, " The project is written with delphi program microcontroller used USB inte ...
Read more

›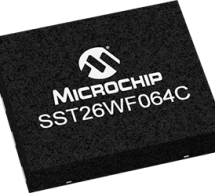 Microchip introduced a new 64Mbit Serial Quad I/O™ memory device—SST26WF064C with proprietary SuperFlash® technology. The SST26WF064C writes with a single power supply of 1.65-1.95V and significantly lower power consumption. This makes it ideal for wireless, mobile, and battery-powered applications. his 64Mbit memory device also features DTR or Dual Transfer Rate technology. DTR lets the user access data of ...
Read more

›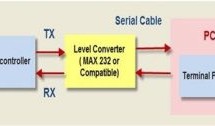 PIC MICROCONTROLLER ARCHITECTURE: PIC stands for Peripheral Interface Controller. PIC microcontroller was developed by microchip technology in 1993. It was developed for supporting PDP computers to control its peripheral devices and that's why it was named Peripheral Interface Controller. PIC microcontrollers are of low cost, very fast and easy for the programming and execution of program. Their interfacing ...
Read more

›
Interfacing PIC16F877A Microcontroller with ESP8266 In this article, let us discuss how to interface WIFI module ESP8266 with a PIC microcontroller. So far you might have been using the ESP8266 module as a standalone microcontroller or might have been using it with the Arduino library. But, when it comes to hardcore embedded system projects we should know how to use it with PIC microcontrollers as well. Thi ...
Read more

›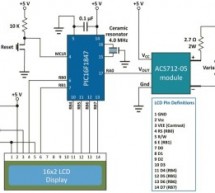 In the first part of this discussion, the features of ACS712 device were briefly discussed. Now we will use that theory to implement the ACS712 sensor to make a simple DC current meter. The analog output voltage from the sensor is measured through an ADC channel of the PIC16F1847 microcontroller. A voltage to current conversion equation will be derived and implemented in the firmware of the PIC microcontrol ...
Read more

›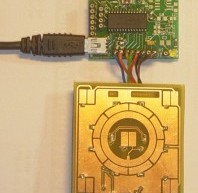 TD-USB-02 interface with touchpad sensor board and WinAmp interface. This is an example USB project showing how to interface a touchpad sensor (the AD7142ACPZ) with a standard XP/Vista computer. The TD-USB-02 board with a PIC18F2550 communicates with: the PC: USB 2.0 through a mini-B connector. the touchpad sensor board: SPI over 8-wire flatcable. PC WinAmp application controls (start/stop, next/previous tr ...
Read more

›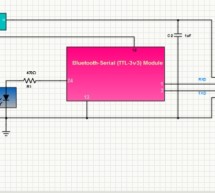 Ham radio is a popular hobby and service in which a licensed amateur radio operator explores communications equipment. Typical ham radios do not have bluetooth support, which may be hassle for some. None of the transceiver manufacturers are providing a wireless interface. However, with this ham radio bluetooth interface, communicating and listening to other entity would be easier. The device uses Bluetooth ...
Read more

›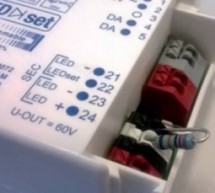 The Module-Driver Interface Special Interest Group (MD-SIG) has released its specification for a universal electrical interface between LED lighting modules and their power supplies. The standard has the support of Osram, Panasonic, Philips and Tridonic. Called LEDset1 edition1.0, it is a three wire interface (see diagram): power, 'Iset' and a return for both. The specification also allows for separate retu ...
Read more

›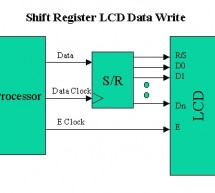 Alphanumeric LCD displays have become very popular for microcontroller applications because they can add a lot to a project in a variety of different ways. A text message giving the user instructions as well as feedback can make the application seem much more "professional" and easy to use. I like to use LCD's to help debug applications, with breakpoints set to display variable and I/O conditions and they a ...
Read more

›