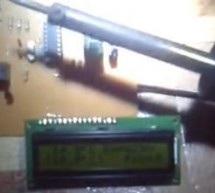 The control circuit DS1621 application with which we have previously circuit ( PIC16F84A temperature fan control with LCD display -55 ° C / +125 ° C Picbasic ) TCN75 carried out with heat sensor... Electronics Projects, Temperature Fan Control LCD Screen TCN75 Sensor PIC16f84A PICBASIC "microchip projects, microcontroller projects, pic16f84 projects, picbasic pro examples, " The control circuit DS1621 appli ...
Read more

›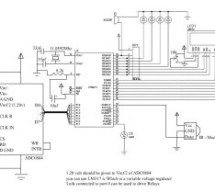 Introduction  This circuit measures temperature in Celsius scale and displays it on an alphanumeric LCD screen When temperature rise to 40 C an alarm is activated and at the same time a relay is also activated which drives a fan to keep the temperature at a level. Another feature of this circuit is that you can use the keys "1,2,3,4" of a Philips TV IR remote to turn on or off three relays, The key '4' is u ...
Read more

›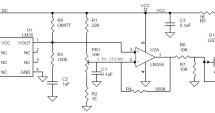 Heat activated cooling fan controller is a simple project which operates a brushless fan when the temperature in a particular area goes above a set point, when temperature return normal, fan automatically turns off. The project is built using LM358 Op-amp and LM35 temperature Sensor. Project requires 12V DC supply and can drive 12V Fan. This project is useful in application like Heat sink temperature contro ...
Read more

›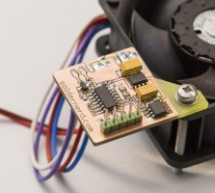 I'm currently mainly working on my new anemometer design but once in a while I get distracted. For example when my Keysight E3645A lab power supply was making so much noise that I could hardly concentrate. That's when the idea of this fan controller was born.Of course, the best temperature controlled fan in the world doesn't help if you really need the cooling the fan is providing. But very often a small fr ...
Read more

›
New series of Sunon fans with IP68 protection brings reliability even to conditions, where a usual fan doesn´t withstand too long…Still more noise and vibrations and in extreme case even a total malfunction – this is a typical "end" of the fan after a long-time operation in a dusty or corrosive environment. In a usual dry and relatively clean environment, this scenario is not that dramatic and high-quality ...
Read more

›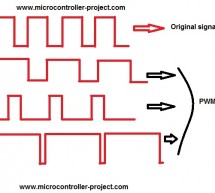 Here is a simple project on how to control fan or dc motor speed uisng pic 16f877 microcontroller. There are numerous ways to control the speed of motor(or fan). Varing current,voltage and resistance etc. But when it comes to controlling the speed using microcontrollers. Then the PWM(Pulse width modulation) technique is used. In Pulse width modulation the digital signal high and low time is chaged. Actually ...
Read more

›
You might have come across several applications where we need to control a specific device based on analog parameter. This Embedded system works in a similar concept where we are about to control the speed of a DC motor using based on the external temperature. The rise in temperature will result in increase in speed of the motor and vice versa. These type of Temperature controlled fan systems can generally ...
Read more

›