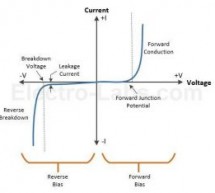 In semiconductor and electronics industry, a diode is a widely used discrete component. It is a significant element in many electronic circuits and applications ranging from low power signal circuits to power rectification. Based on the functions and ratings, there are different types of diodes. However, all semiconductor diodes contain a PN junction to perform their basic operation. Definition of a Diode A ...
Read more

›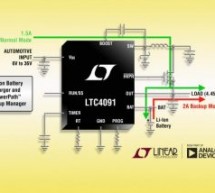 LTC4091 is a complete lithium-ion battery backup management system for 3.45V to 4.45V supply rails that must be kept active during a long duration main power failure. The LTC4091 employs a 36V monolithic buck converter with adaptive output control to provide power to a system load and enable high efficiency battery charging from the buck output. When external power is available, the device can provide up to ...
Read more

›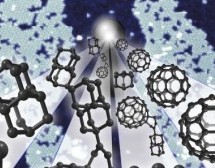 Scientists working at the Stanford Institute for Materials and Energy Sciences (SIMES) claim to have created a molecule-sized electronic component just a few nanometers long that conducts electricity in only the one direction. In essence, a rectifier diode, but one so small that it may one day help replace much bulkier diodes and other semiconductors found on today's integrated circuits to produce incredibl ...
Read more

›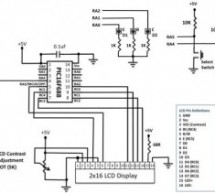 Introduction Most of the digital multimeters these days have built-in features for testing diodes and sometimes transistors. The purpose of this project is to demonstrate a simple way to construct a testing device for diodes and bipolar junction transitors (BJTs) using a microcontroller. The testing algorithm is based on a simple fact that a working PN junction conducts current in only one direction. A PIC1 ...
Read more

›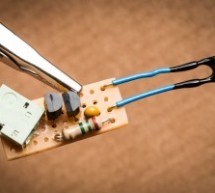 Exactly 30 years ago a great disaster struck the region of Chernobyl: a nuclear accident occurred that released a large quantity of radioactive particles into the atmosphere. And it is only five years ago that, with the Fukushima Daiichi nuclear disaster, a second similar catastrophic event has taken place. These anniversaries did not directly let me build a PIN Photodiode based Geiger Counter, it is more o ...
Read more

›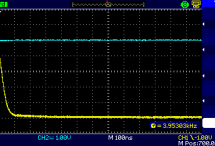 The other day Linda from Purchasing came to me with a problem: Lou from Operations needed to source a replacement for a shorted diode on a switching power supply. The darned thing was marked with a strange part number that no amount of Googling could decipher. There was a recognizable logo marking, but that manufacturer could not provide a data sheet. The part number was from a previously acquired company a ...
Read more

›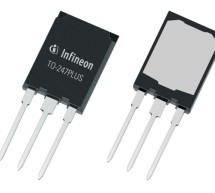 Infineon is sampling an IGBT package which can hold an IGBT up to 120A and a full rated diode in the same footprint and pin-out as JEDEC standard TO-247-3. Volume production is planned for Q1 2015. The TO-247PLUS can be used in industrial applications such as UPS, welding, solar, industrial drives as well as automotive applications such as powertrain inverter to upgrade existing designs for higher power out ...
Read more

›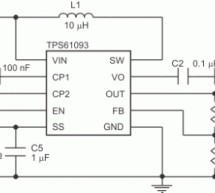 Description The TPS61093-Q1 is a 1.2-MHz, fixed-frequency boost converter designed for high integration and high reliability. The IC integrates a 20-V power switch, input/output isolation switch, and power diode. When the output current exceeds the overload limit, the isolation switch of the IC opens up to disconnect the output from the input. This disconnection protects the IC and the input supply. The iso ...
Read more

›
In this article we will discuss about the various types of diodes, their working principle and their common uses. We will cover many common diode types, such as P-N junction diode, Zener diode, Schottky diode, LED and laser diodes, photo diode, varactor diode, avalanche diode, PIN diode etc. Feel free to leave a comment with other types of diodes you know. This is the most common type of diode and acts as o ...
Read more

›