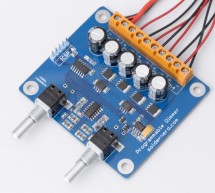 Around one and a half years ago I've designed and built various LED dimmers for both white and RGB LEDs.  Then late last year someone approached me asking if I could make an RGB dimmer for him, too. But my designs were really tailored to their specific applications and built with home-made, i.e. milled PCBs which are time-consuming to make. So I decided to make a more universal version based on a proper, et ...
Read more

›
Dialog Semiconductor has improved its LED light dimming intellectual property. "The first LED driver from this new platform, the iW3688, delivers smooth, flicker and shimmer-free dimming supporting the widest range of phase-cut dimmers. It also eliminates the external bleeder circuit," said Dialog. Instead of a bleeder circuit (see below) Dialog has integrated digital algorithms that modulate primary FET sw ...
Read more

›
WARNING: Some people try to build this with an optocoupler with zerocrossing coz 'that is better' right? Some are even told in electronics shops it is better to use such an optocoupler. WRONG. This will only work with a random fire optocoupler: NOT igniting at zerocrossing is the principle of this dimmer. Switching an AC load with an Arduino is rather simpel: either a mechanical relay or a solid state relay ...
Read more

›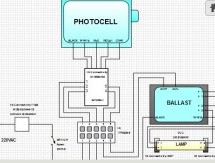 Manual switching of outdoor lights in houses or roadways can be sometimes really inconvenient especially when we are far away or still at work. Sometimes this becomes an opportunity for thieves to infiltrate houses or a possibility of accident in roadways if night comes and our outdoor lights are still OFF. That is why the goal of this circuit is to automatically switch ON outdoor lights when it senses that ...
Read more

›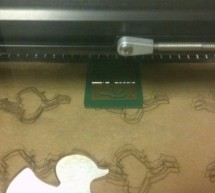 Also known as the "Sketch as Fuck Lamp Dimmer" per my friend Eric, the design originating from this application note in general has the usual lamp dimmer topology: a zero detector, a timer, and a triac. These three components implement phase cutting, specifically the triac performs phase cutting on AC current from mains supplied to a load. The first two components, the zero detector and timer, are both impl ...
Read more

›