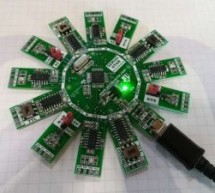 Hi all! Here's one of the last board I design the last year. On 2016, I develop the Dual USB Serial and I2C Converter board. Although this board works fine, it has a couple of lacks. First one, is that to use the both converters, you need two free USB ports. Is a minor problem today with USB hubs, but you need the hub and also two USB wires. And the other problem is that this board uses mini-USB connectors. ...
Read more

›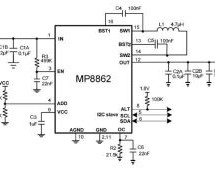 Monolithic Power Systems has introduced a new synchronous, 4-switch integrated buck-boost converter, the MP8862. The converter can regulate the output voltage from a wide input voltage range of 2.8V to 22V with high efficiency. The converter supports an Iout of 2A. Vout ranges from a 1V minimum to a maximum of 20.47V with a 5mV resolution controlled through I2C. The device can operate at up to a maximum of ...
Read more

›
Maxim MAX17250 DC-DC Boost Converter is a high-efficiency, low quiescent current, synchronous boost (step-up) converter with True Shutdown™, programmable input current limit, and short-circuit protection. The MAX17250 has a wide input voltage range of 2.7V to 18V and generates an output voltage of 3V to 18V. The MAX17250 has a maximum on-time of 800ns and implements three modes of operation. The first mode ...
Read more

›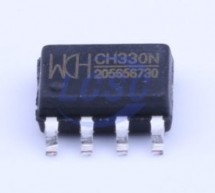 Recently the hobbyist market has seen the appearance of the Air602 low-cost ARM WiFi module. This module might be a potential competitor of ESP8266, another low-cost powerful WiFi module, that took the electronics hobbyists by storm long ago and is still extremely popular. But what's more interesting about the Air602 module is the usage of a completely new USB to Serial Chip – WCH CH330N. This chip has feat ...
Read more

›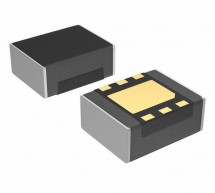 The XCL206 series is a synchronous step-down micro DC/DC converter which integrates an inductor and a control IC in one tiny package (2.5mm×2.0mm, H=1.0mm). A stable power supply with an output current of 600mA is configured using only two capacitors connected externally. Operating voltage range is from 2.0V to 6.0V(XCL20xG:1.8V-6.0V). Output voltage is internally set in a range from 0.8V to 4.0V in increme ...
Read more

›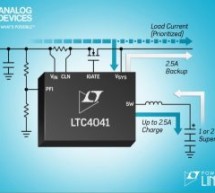 A complete supercapacitor back-up power management system for 2.9 to 5.5V supply rails is available from Analog Devices. The LTC4041 uses an on-chip bi-directional synchronous converter to provide high efficiency step-down supercapacitor charging. There is also high current, high efficiency boost back-up power. When external power is available, the device operates as a step-down battery charger for one or t ...
Read more

›
This topic gives a short descriptions about PIC12F1822 microcontroller ADC and PWM module and how to use them using CCS PIC C compiler. For more details go to PIC12F1822 datasheet. PIC12F1822 ADC Module: PIC12F1822 microcontroller has a 10-bit ADC (Analog-to Digital Converter) module. 4 Pins can be used as analog inputs which are: RA0 (AN0), RA1 (AN1) RA2 (AN2) a,d RA4 (AN3). The ADC module is used to read ...
Read more

›

he LMZM33603 36V, 3A power module offers stellar EMI performance in a compact QFN package. Order yours today and enjoy the peace of mind that comes with reliable performance, small solution size, and reduced design cycle time. Powering high-current processors requires flexible solutions, and the TPS53681 PMBus multiphase PWM buck controller delivers with dual output 6+2/5+3 phase configuration. This multiph ...
Read more

›
Expanding its range of embedded-core DC/DC converters, Murata Power Solutions adds the NXF1 series of regulated, high isolation converter with 3.3 or 5.0V outputs. Inputs available are nominal 3.3 and 5.0V in an industry-standard, surface-mount package with a low profile of 5.1mm. Line regulation is typically better than 0.03 per cent and load regulation is typically better than 0.5 per cent. All parts have ...
Read more

›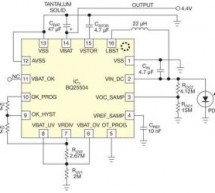 The bq25504 from Texas Instruments is a good candidate to become a milestone on the road to micro-power management and energy harvesting. A prominent feature of this IC is its ability to start up at a supply voltage as low as 330 mV typically, and 450 mV guaranteed. With an SMD inductor and a few capacitors and resistors, it forms a dc-dc converter with a high power efficiency that is unprecedented, especia ...
Read more

›