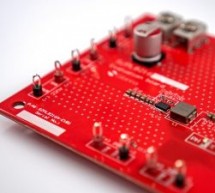 1 MHz operation and high integration in a compact 3mmx4mm QFN package to deliver the best power density with a minimum external component count. Silanna Semiconductor, an innovative producer of disruptive technologies, today announced its highly integrated SZPL8216A family of synchronous point-of-load (PoL) buck converters. These DC/DC buck converters integrate the functions of the DC/DC constant-on-time (C ...
Read more

›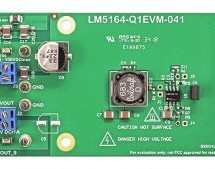 The LM5164 synchronous buck converter is designed to regulate over a wide input voltage range, minimizing the need for external surge suppression components. A minimum controllable on-time of 50 ns facilitates large step-down conversion ratios, enabling the direct step-down from a 48-V nominal input to low-voltage rails for reduced system complexity and solution cost. The LM5164 operates during input voltag ...
Read more

›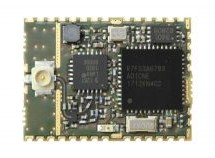 Renesas Synergy™ goes LoRa® with the new, tiny FMLR-61-U-RSS3 modules equipped with the latest software "LoRa Basics™ MAC" and now available at Avnet Silica. Everybody wants to connect "things" to the "IoT"  and LoRa® is the ultimate technology to do so across long distances (up to 50km LOS). The new, tiny FMLR-61-U-RSS3 module, designed by Miromico, comes with the latest software "LoRa Basics™ MAC" and is ...
Read more

›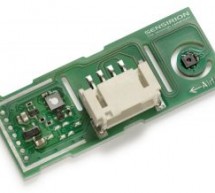 The solution for gas, humidity and temperature sensing remotely from the main control board is now available worldwide through Sensirion's distribution network. Sensirion, the expert in environmental sensing, now offers a multi-gas, humidity and temperature module, the SVM30. The module facilitates product development and sensor integration while at the same time offering great flexibility for product desig ...
Read more

›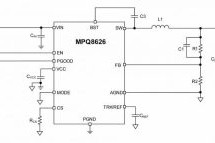 16V, 6A, High Efficiency, Synchronous, Step-Down Converter with Adjustable Current Limit. Monolithic Power Systems (MPS) introduced the MPQ8626, a fully integrated, high-frequency, synchronous, buck converter. According to MPS, the MPQ8626 offers a very compact solution that achieves up to 6A of output current with excellent load and line regulation over a wide input supply range. The MPQ8626 operates at hi ...
Read more

›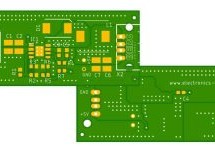 We recently placed an order on JLCPCB.com for 5 pieces of a PCB design we have done here at electronics-lab.com. The project we were dealing is a 60V to 5V @ 3.5A buck converter based on TPS54360B and we are going to publish it soon under Projects -> Power. The PCB design has 2 layers and was done on Autodesk Eagle. In this post we will discuss, how to export the Gerber files from Autodesk Eagle, how to ...
Read more

›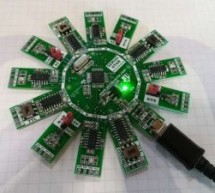 Hi all! Here's one of the last board I design the last year. On 2016, I develop the Dual USB Serial and I2C Converter board. Although this board works fine, it has a couple of lacks. First one, is that to use the both converters, you need two free USB ports. Is a minor problem today with USB hubs, but you need the hub and also two USB wires. And the other problem is that this board uses mini-USB connectors. ...
Read more

›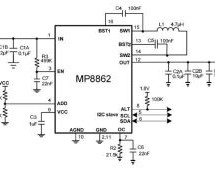 Monolithic Power Systems has introduced a new synchronous, 4-switch integrated buck-boost converter, the MP8862. The converter can regulate the output voltage from a wide input voltage range of 2.8V to 22V with high efficiency. The converter supports an Iout of 2A. Vout ranges from a 1V minimum to a maximum of 20.47V with a 5mV resolution controlled through I2C. The device can operate at up to a maximum of ...
Read more

›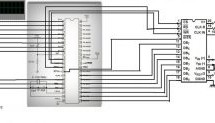 In this tutorial will learn how to interface ADC0804(Analog to Digital Converter) with 8051(89c51,89c52) microcontroller. 8051 microcontrollers are pretty old and don't have a build in analog to digital converter in them unlike their new rivals(Arduino, Pic microcontroller and many more). Hence we can not directly measure any analog value (voltage, Temperature present in the atmosphere) with 8051 microcontr ...
Read more

›
Maxim MAX17250 DC-DC Boost Converter is a high-efficiency, low quiescent current, synchronous boost (step-up) converter with True Shutdown™, programmable input current limit, and short-circuit protection. The MAX17250 has a wide input voltage range of 2.7V to 18V and generates an output voltage of 3V to 18V. The MAX17250 has a maximum on-time of 800ns and implements three modes of operation. The first mode ...
Read more

›