NOVASOM LAUNCHES THE SBC-U1 IOT SBC BASED ON ESP32
Novasom – the SBC manufacturing company, is famous for its two set of product lines, the U-Line for low power IoT devices and M-Line for multimedia processing based applications. Their products are Intel and ARM processors based for different applications and operating systems. Their latest board in the market is the SBC-U1 which is based on the popular ESP32.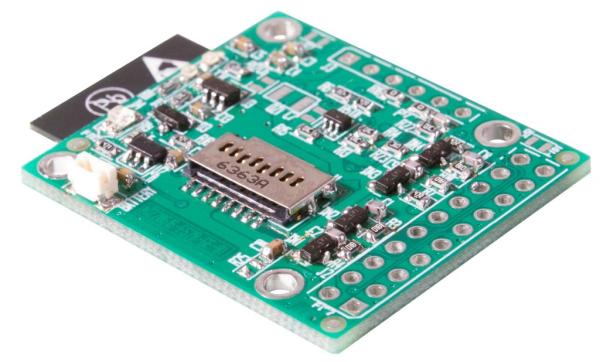 The SBC-U1 comes in two main variants. One with the name of Novasom SBC-U1, while the other with Novasom SBC-U1A. They both share almost 100% of the features, processor is a dual-core Tensilica LX6 with speed of 240 MHz and RAM of 384 KBs. It comes along with 4GB flash data storage memory and SD card support of up to 32GB. In terms of connectivity, 802.11 b/n/g WiFi (WiFi 4) and Bluetooth 4.1 LE are available which are aligned with modern versions installed in such products.
With a broad spectrum of temperature stability, it has a good design to be kept in the long run. Temperature range is between -40 to 85C, with such, there is nothing to be worryabout.
Just like other ESP32 based boards, these boards are designed for IoT and Smart devices applications. Power and battery supply are also well optimized according to standards. 5V input, with 0.9 W active consumption is not that much to be worried about. Still, on standby, its consumption lowers down to 0.75mW.
SBC-U1/SBC-U1A Board Specifications:
SoC – Espressif Systems ESP32 dual core Tensilica LX6 processor @ 240 MHz, 384KB RAM
Storage – 4MB flash, micro SD card slot up to 32GB
Connectivity – 802.11 b/n/g WiFi 4, Bluetooth 4.1 LE
I/Os – 24-pin 2.54mm pitch header with up to 15 GPIO @ 3.3V, I2C, SPI, 2-ch 12-bit ADC, 2-ch 10-bit DAC, 2x protected inputs up to 30V
Misc – User LED, RTC
Power Supply

5V inversion polarity protected
Battery support with a charger circuit
Consumption – 0.9W operating, 0.75mW in standby

Dimensions – 37.5 x 31 mm
Temperature Range – -40 to 85°C
Read more: NOVASOM LAUNCHES THE SBC-U1 IOT SBC BASED ON ESP32
Project Ratings:
Related posts
Leave a Comment