ARM's acquisition of Wicentric and Sunrise Micro Devices has produced the Cordio family of standards-based, sub-volt, radio IP supporting Bluetooth Low Energy.
Each Cordio product includes a pre-qualified, self-contained radio block, related link layer firmware, stack and profiles along with guidelines for design, test, integration, qualification, and application development.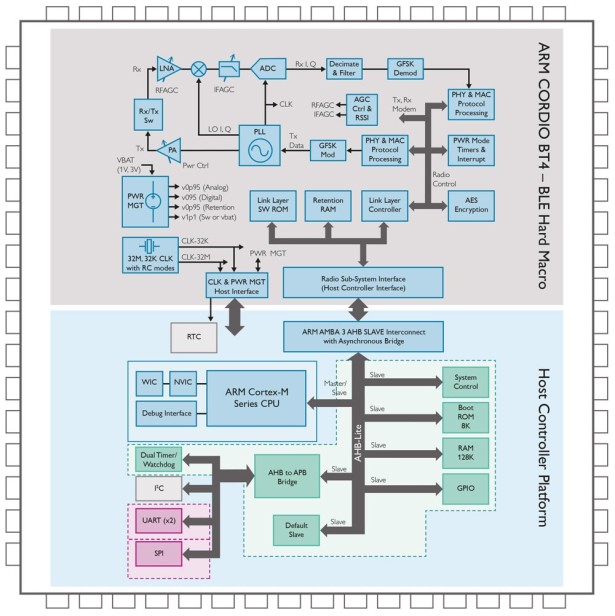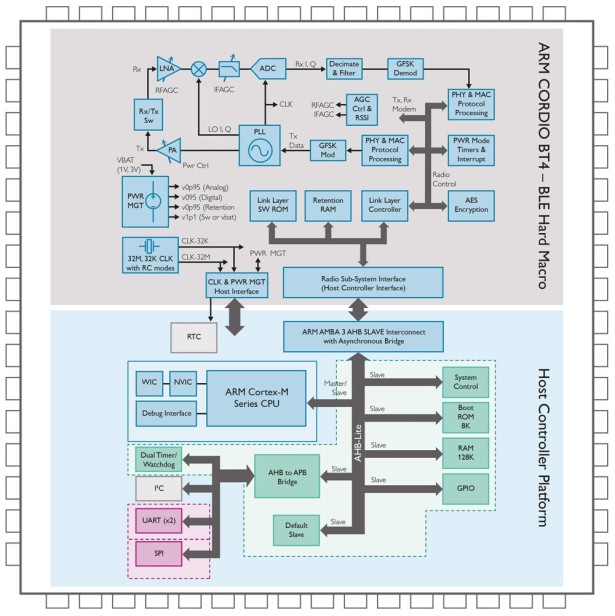 Cordio aims at ease of integration and delivery of wireless connectivity to SoC designers by offering a comprehensive radio solution supporting process, system, and software integration.
ARM reckons Cordio radio IP is the only fully integrated platform in the market and includes a transceiver, baseband, and link layer (LL) subsystem including firmware. The integrated LL subsystem provides an energy efficient, timing-independent interface to the host processor, enabling easy implementation of the stack and application layers. In addition, the subsystem intelligently controls the sleep and wake-up times of the host processor leading to lower system-wide power consumption.
Core to all Cordio radio hardware is native sub-volt operation. Operating below 1V enables the radio to "sip" energy from a battery, thus greatly extending the device's life. In addition, it makes it easier to run without batteries by using energy harvesting technologies.
The Cordio software consists of Cordio Stack and Cordio Profiles which can be optimally combined by chip makers to create a complete "link layer-to-application" software solution, enabling the fastest time to market. Cordio Stack is a complete protocol stack solution providing the features and flexibility to develop best-in-class SoCs and products.
For more detail: ARM's sub-volt Cordio radio IP launched