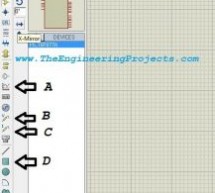 Hello readers, today's post is the first regular post on Proteus tutorial. In today's tutorial, I am gonna share Getting Started with Proteus. Today's tutorial is for beginners who don't have much knowledge of Proteus but wants to start working with it. We don't design any circuit in today's post instead we will check the different functions of Proteus which provides ease in circuit designing. Proteus has d ...
Read more

›
Hello friends, hope you all are fine and enjoying good health. Today I am posting the next part of Proteus tutorial which is Interfacing of LCD with PIC Microcontroller. . In the previous post of this tutorial, we have seen the basics of Proteus and discussed various functions of Proteus ISIS. If you are new to Proteus then I would recommend that before starting this tutorial, you should first read the firs ...
Read more

›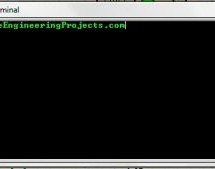 Hello friends, first of all I wanna give a good news to all the readers that I have added a Google search engine in TEP, which was missing for quite a long time. I was receiving a lot of complaints regarding this issue that we are unable to search the topic in the blog so now you can quite easily search any topic in the blog using this search engine which is on the top right corner. Write any topic you wann ...
Read more

›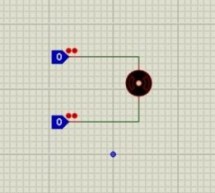 Hello friends, hope you all are fine and enjoying good health. In the previous posts, we have seen How to design a 5V DC power supply in Proteus ISIS and after that we have also discussed How to design a variable DC Power supply using LM317.So, now today we will check how to design a DC Motor Drive Circuit in Proteus ISIS. DC motor is present in Proteus and quite easy to use. First we will simple drive it b ...
Read more

›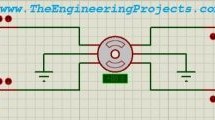 Hello friends, hope you all are healthy, wealthy and wise. Today's topic is about the control of stepper motor. In the last post we have seen How to control DC motor in Proteus, and now we are gonna see How to design a Stepper Motor Drive Circuit in Proteus ISIS. Stepper motors are usually of two types and the main difference between the two is in the number of wires used to control them. Mostly stepper mot ...
Read more

›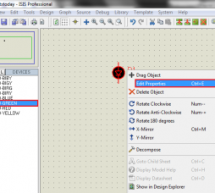 How to work with Light Emitting Diode (LED) in Proteus In this post we will be learning on how to use the "Light Emitting Diode (LED)" component in Proteus simulation software. In case you have not got on through the basics of Proteus, here is the link – Proteus PCB Design and Simulation Software – Introduction. Note:- You may also read our 1st chapter on Proteus Tutorial Series – Switches and Relays in Pro ...
Read more

›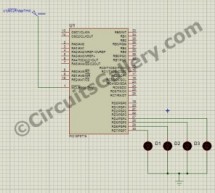 This is our PIC Microcontroller tutorial series. We have already discussed basic beginners guide to PIC. Now let's see how to simulate the PIC microcontroller?PIC simulation is the important step that you should do before practical implementation of any microcontroller projects. As Circuits Gallery covers topic of Microcontrollers especially with PIC (Peripheral Interface Controller), this guide shows how t ...
Read more

›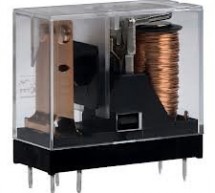 A relay is an electromagnetic switch which is used to switch High Voltage/Current using Low power circuits. Relay isolates low power circuits from high power circuits. It is activated by energizing a coil wounded on a soft iron core. For detailed working of relay please visit this page. A relay should not be directly connected to a microcontroller, it needs a driving circuit. A relay should not be connected ...
Read more

›
This post would provide a working example of how to make a simple Current Meter (DCM) using 16bit PIC microcontroller and a series shunt resistance. We have very precise ammeter current measurement with a 10bit ADC and with a tolerance of ±10mA. You may download code and Proteus Simulation from the download section at the bottom of this post. I am using MPLAB X IDE, C30 Compiler and Proteus Simulation on v8 ...
Read more

›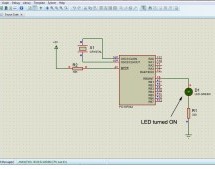 This is a simulation project that shows how to write program in assembly language for PIC16F84A microcontroller that turns on a single LED and use it in Proteus VSM to stimulate the working of the microcontroller controlled LED. To do this start by creating a new project in Proteus, give some name and save it to some folder. Click Next. We require a schematic so select Create a schematic from the selected t ...
Read more

›