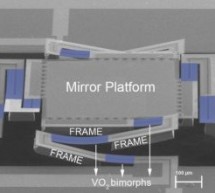 joint research by the US Air Force Research Laboratory Sensors Directorateand Michigan State University have developed micro-electromechanical systems (MEMS) actuator based on smart materials, specifically vanadium dioxide (VO2). In the room temperature, Vanadium dioxide exhibits the Mott transition. It is a not-well-understood phenomenon known to occur in transition metal chalcogenides and transition metal ...
Read more

›
†College of Information Science and Electronic Engineering and ∥Department of Materials Science and Engineering, Zhejiang University, Hangzhou 310027, China ‡ College of Information Science and Engineering, Fujian University of Technology, Fuzhou 350118, China § Cavendish Laboratory, University of Cambridge, JJ Thomson Avenue, Cambridge CB3 0HE, United Kingdom ⊥ Institute of Material Research & Innovati ...
Read more

›
ARM has brought out a set of IP for top-of-the-range  mobile devices due to launch next year. The IP suite includes: an ARMv8-A-based Cortex-A72 processor, an ARM CoreLin CCI-500 Cache Coherent Interconnect and an ARM Mali-T880 GPU delivering up to 4K120fps performance and console-class gaming, all optimised for TSMC's 16nm FinFET+ process with ARM POP IP. "Our new premium mobile experience IP suite with th ...
Read more

›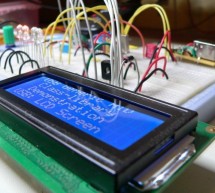 Introduction If you've dabbled with PIC18F microcontrollers and the USB Generic HID standard before (perhaps you've even tried my Building a PIC18F USB device project) then you will have noticed that there is a lot of complexity in supporting USB on both the PIC18F and the Windows host-side of things. Getting beyond the basic steps of reading a switch and flashing an LED (how many projects have you built to ...
Read more

›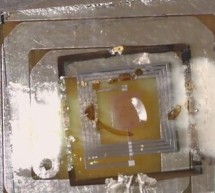 Expanding on previous research into electronic devices that dissolve in water once they have reached the end of their useful life, researchers at the University of Illinois have developed a new type of "transient" electronic device that self-destructs in response to heat exposure. The work is aimed at making it easy for materials from devices that usually end up in landfill to be recycled or dissolved compl ...
Read more

›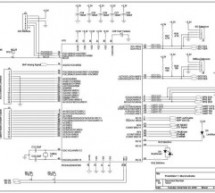 Contents 1 Project aims 2 Previous work 3 Project the device 3.1 Re-definition of the complete work 3.2 Sensors Design 3.3 Microcontroller 3.4 Wireless Connection 4 Prototype realization [WIP (Work in Progress)] 4.1 Main board 4.2 USB interface 4.3 BVP 4.4 GSR 4.5 Acceleration 4.6 Temperature 5 Final review [WIP (Work in Progress)] 5.1 Microcontroller 5.2 Data link 5.3 Battery Charge, Monitor & Power On ...
Read more

›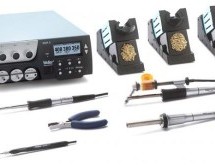 Soldering, deslodering, hot-air works but also a record of your work in a PC – this is the Weller WXR 3031. Good soldering station is usually a fundament of a workplace. Desoldering station is usually a necessity if you work in development or service. And a hot-air station? – this one is becoming a must at any development or rework of PCBs with SMT components. If we already know, that it´s ideal to have all ...
Read more

›