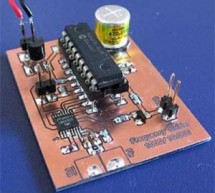 Background Most multimeters can measure frequency, but they are not sensitive and the max frequency is not always so high. The same problem can be found with older frequency counters. This project will describe a prescaler which will work up to 2.5GHz and with very high input sensitivity. The prescaler will divide the input frequency with either 1000 or 10.000. The divided output signal is 0/5 volt and can ...
Read more

›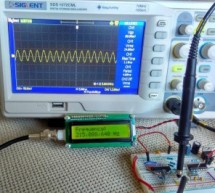 This project shows how to build a very simple yet very useful tool that every DIY enthusiast should have in his lab: a 100MHz+ frequency counter. The schematic is fairly simple and straightforward and uses a PIC16F628A microcontroller for measuring frequency and a high speed comparator for signal amplification and conditioning. The microcontroller uses its internal 4MHz oscillator for the CPU clock. Timer1 ...
Read more

›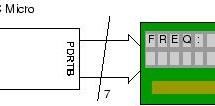 This PIC frequency counter project uses an LCD to display the frequency and PIC timer 1 to measure the input signal and Timer0 to measure the timing period. It uses Timer 1 in 16 bit counter mode to count the input signal edges and overflows of the counter are accumulated to give the total count in multiples of 65536.Adding the current value of the counter at the end gives the total count. The crystal oscil ...
Read more

›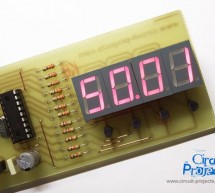 In this project we are building a basic and low cost frequency counter circuit . It can measure from 16Hz to 100Hz signals with a maximum amplitude of 15V. The sensitivity is high, the resolution is 0.01Hz. The input signal can be a sine, a square or a triangle waveform. The counter can be used in many applications. For instance, to observe an oscillator's accuracy, to measure the mains frequency or to find ...
Read more

›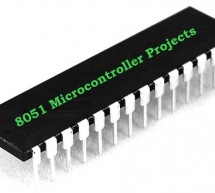 DESCRIPTION In this circuit 16*2 lcd IS used to show the value of count using 8051 microcontroller. The maximum value of count is 99 because. In this circuit we are using 8051-microcontroller, 16*2 lcd, 2 switches for up counting button & down counting button. Data pins of LCD are connected to P1 port of the 8051 microcontroller. UP counter button is connected with P2.6 and down counter button is connec ...
Read more

›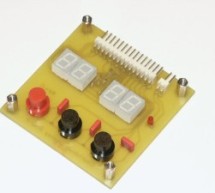 Description : The purpose of this timer is to provide a countdown time from 1 second to 99 minutes & 59 seconds. I use it to control the lighting for the Ultra-Violet exposure of photosensitive PCB material. The project provides also an audible alarm at the end of the countdown time and switches the UV lights by means of a relay. It is based on a Microchip microcontroller, the 18 pin PIC16F84(A). This m ...
Read more

›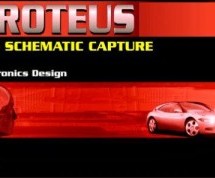 This PIC16F877 microcontroller tutorial answers the question, " How to implement a up down counter using PIC16F877 ? " Using PIC16 simulator (Proteus) you can verify this counter code and change it according to your needs. Using one push button (Labeled as Count, as shown in figure below) you can increment (When SW1 switch is towards up position) or decrement (When SW1 switch is towards down position) count ...
Read more

›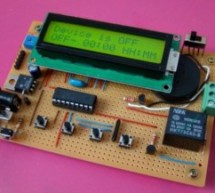 PIC Microcontroller timer/counter by Dr. Tom Lombardo ...
Read more

›
Overview A four digit decimal counter for the PIC 16F88 with the following features: Count up / down Reset Free running or hold on count over/underflow User count preset Over/underflow output Description This is a 4 digit decimal counter which can operate as a free running counter or in count and hold mode with manual reset.  In either mode the counter can be preset to count to a specified value.  Clock edg ...
Read more

›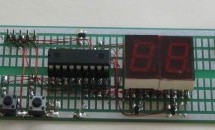 This project comes via two circuits on 2 boards. The first circuit is designed around a PIC16F628A. It has been presented on an experimental PC board using surface-mount components and was built in less than 1 hour, with about 2 hours to write and finalise the program. See  P1,   P2 The second circuit uses a PIC12F629 to produce a 2-Digit Up/Down Counter (see P3). Both use "In Circuit Programming" via PICki ...
Read more

›