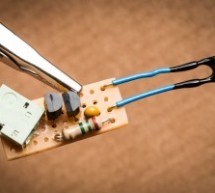 Exactly 30 years ago a great disaster struck the region of Chernobyl: a nuclear accident occurred that released a large quantity of radioactive particles into the atmosphere. And it is only five years ago that, with the Fukushima Daiichi nuclear disaster, a second similar catastrophic event has taken place. These anniversaries did not directly let me build a PIN Photodiode based Geiger Counter, it is more o ...
Read more

›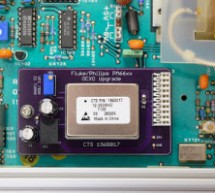 Introduction A few months ago I purchased a Philips PM6674 frequency counter on eBay. It's an older 9 digit counter with two channels that has a maximum input frequency of 550MHz. The design feels dated compared to more modern counters, such as my Agilent 53131A. However, it is still a fully functional piece of lab equipment with a simple user interface and compact design. I often prefer older counters for ...
Read more

›
This article describes a 2-Digit Counter using a Microchip PIC12F629. It shows what can be done with an 8-pin chip having just 5 output lines and one input line. The chip drives two7-segment displays and this would normally require 7 lines to drive the segments plus another one or two lines to select the displays. We have shown how a single line can be used to drive two different segments by using the tri-s ...
Read more

›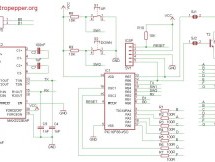 This is a simple digital counter with a serial rs-232 and a 7 segment display, i started this project to count items on some shelfs, but it can be used for anything, it is also, for the exception of the connectors, completely on SMD components. The circuit is made around a PIC16F88, and takes use of its internall EEPROM to store the number. Im using PORTA to connect directly to the segment display thru a 10 ...
Read more

›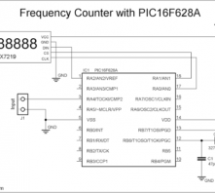 Couple of weeks ago I purchased from eBay one of these amazingly cheap an useful modules with MAX7219 LED driver and 8 digit LED display. It is ideal for frequency counter project. The problem was the absence of library for PIC microcontrolers. Luckily, I found a great library for Arduino and I reworked it to be compatible with PIC. The schematic of the frequency counter is actually almost the same as the p ...
Read more

›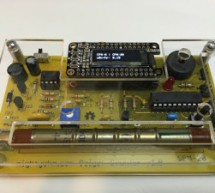 Introduction I assembled my Geiger counter kit from MightyOhm some time ago. It's a very fun kit and the finished counter looks awesome. Oh, that Geiger-Muller tube sitting on that yellow PCB! I've always wanted to modify it somehow and add functionality. Today I realized that an Adafruit Feather sits PERFECTLY where the AAA battery holder normally goes. Doesn't it look like they belong together? I modified ...
Read more

›
Background Most multimeters can measure frequency, but they are not sensitive and the max frequency is not always so high. The same problem can be found with older frequency counters. This project will describe a prescaler which will work up to 2.5GHz and with very high input sensitivity. The prescaler will divide the input frequency with either 1000 or 10.000. The divided output signal is 0/5 volt and can ...
Read more

›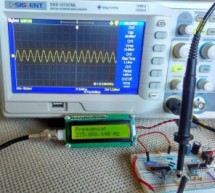 This project shows how to build a very simple yet very useful tool that every DIY enthusiast should have in his lab: a 100MHz+ frequency counter. The schematic is fairly simple and straightforward and uses a PIC16F628A microcontroller for measuring frequency and a high speed comparator for signal amplification and conditioning. The microcontroller uses its internal 4MHz oscillator for the CPU clock. Timer1 ...
Read more

›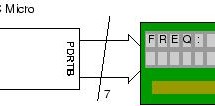 This PIC frequency counter project uses an LCD to display the frequency and PIC timer 1 to measure the input signal and Timer0 to measure the timing period. It uses Timer 1 in 16 bit counter mode to count the input signal edges and overflows of the counter are accumulated to give the total count in multiples of 65536.Adding the current value of the counter at the end gives the total count. The crystal oscil ...
Read more

›
In this project we are building a basic and low cost frequency counter circuit . It can measure from 16Hz to 100Hz signals with a maximum amplitude of 15V. The sensitivity is high, the resolution is 0.01Hz. The input signal can be a sine, a square or a triangle waveform. The counter can be used in many applications. For instance, to observe an oscillator's accuracy, to measure the mains frequency or to find ...
Read more

›