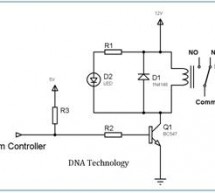 Figure 1 shows the basic relay driver circuit. As you can see an NPN transistor BC547 is being used to control the relay. The transistor is driven into saturation (turned ON) when a LOGIC 1 is written on the PORT PIN thus turning ON the relay. The relay is turned OFF by writing LOGIC 0 on the port pin. A diode (1N4007/1N4148) is connected across the relay coil; this is done so as to protect the transistor f ...
Read more

›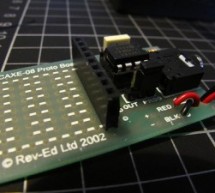 After I got my Arduino I felt the urge to brush up on my general electronics knowledge. The last time I'd really played with any circuits was back in about 1994 when I was studying my Technology GCSE – which now is quite a long time ago. So I picked up a copy of Make: Electronics and started reading through it. Sadly I was a bit lazy and just read through the book, rather than actually building many of the ...
Read more

›
Overview This adapter allows you to interface with your car's OBD-II bus. It provides you a USB interface using the ELM327 command set and supports all major OBD-II standards: SAE J1850 PWM SAE J1850 VPW ISO 9141-2 ISO 14230-4 ISO 15765-4 CAN Hardware You do not have to be familiar with all the details of OBD-II protocol as the adapter and PC desktop software will do it for you. The adapter kit schematic is ...
Read more

›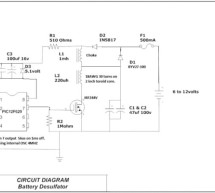 Hi everyone, After reading so many articles on Battery desulfator i've decided to come out with my version of Battery desulfator using Microchip base micro-controller using PIC12F629 or PIC 12F675. "Please pardon my english" .I don't really have time to check for minor grammatical errors. Before we begin this circuit although simple in design requires DIY builders to have at least basic PIC programming know ...
Read more

›
Laser show for poor man Here's another useless but cool looking "must build" gadget for every romantic geek. Let me introduce PIC microcontroller based three axis laser spirograph. Step 1 Gathering stuff Design is quite simple and employs regular parts and components but you are free to change/modify it in way you like. At first prototype I used blank DVD as reflective material but later I discovered more p ...
Read more

›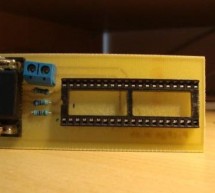 Micro-controllers play a very important role in electronics, as they are able to perform tasks in automation, control, image processing, among others. Their usage is immense. There are various families of micro-controllers, one of those is the Microchip's PIC (Peripheral Interface Controller). PICs are very popular as they are relatively cheap and because of their characteristics, for example their low powe ...
Read more

›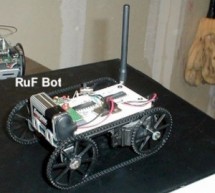 RF is just way too cool not to use in your designs. But if you're a newbie like me it is difficult to successfully build solid RF transmitters and receivers. When I started out I didn't realize that the larger breadboard I was working off of was causing a lot of the signal deviance because the metal traces on the breadboard worked like small capacitors and changed my circuit dynamics. So after much research ...
Read more

›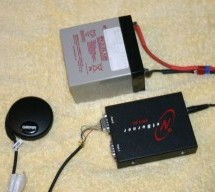 The data logger consists of a simple op-amp amplifier circuit that amplifies the signal and sends it to be digitized by a PIC16F688 microcontroller, serialized, and sent to the computer's serial port via a MAX232 serial driver: I guess you are already wondering about some of the unusual arrangmenents in the analog part in the schematic diagram above. Part of it is because of the voltage differences between ...
Read more

›
Cheap PIC controlled Helmet Camera using Sony LANC (Good for Extreme Sports) This Instructable will show you how to make a cheap Helmet Camera which can be controlled via a remote so your main camera can stay safely in your ruck sack. The controller can be attatched to one of the shoulder straps of you ruck sack, and will allow you to Record and Stop the camera as well as being able to switch the 'bullet' c ...
Read more

›
Since we now have a beautiful robotic chassis, we're ready to continue our Building A Robot series, and get serious with some motor control. This second part of building a robot is perhaps the most crucial as it will define what type of control we will have over the motors. Ideally, we want a simple method for controlling the motors so that our software is free to do other things. In this article we will mo ...
Read more

›