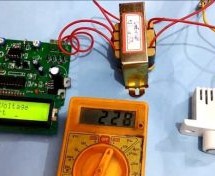 High and Low Voltage Power Detector Circuit with Message Alert using PIC Microcontroller We often see voltage fluctuations in electricity supply at our home, which may cause malfunction in our home AC appliances. Today we are building a low cost High and Low Voltage Protection Circuit, which will cut off the power supply to the appliances in case of High or Low voltage. It will also show a alert message on ...
Read more

›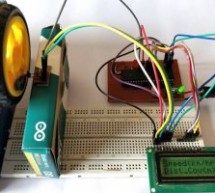 Digital Speedometer and Odometer Circuit using PIC Microcontroller Measuring the speed/rpm of a Vehicle or a motor has always been a fascinating project for us to try. So, in this project we are going to build one using the Industrial ready PIC microcontrollers. We will use a piece of magnet and a Hall Sensor to measure the speed. There are other ways/sensors to measure the speed but, using a hall sensor is ...
Read more

›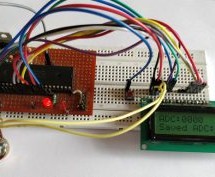 Saving Data using EEPROM in PIC16F877A In this tutorial we will learn how easy it is to save data using the EEPROM present in the PIC16F877A Microcontroller. In most real time projects we might have to save some data which should not be erased even when the power is turned off. This might sound like a complicated process, but with the help of XC8 Compiler this task can be done by just using a single line of ...
Read more

›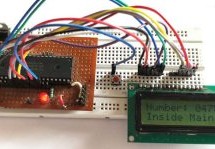 How to Use Interrupts in PIC16F877A Microcontroller In this tutorial we will learn how to use an External Interrupt in PIC Microcontroller and why/where we will need them. This is a part of the sequence of PIC Tutorials in which we started learning PIC Microcontrollers from scratch; hence this tutorial assumes that you are familiar with how to program a PIC MCU using MPLABX and how to interface an LCD with ...
Read more

›
GSM Interfacing with PIC Microcontroller PIC16F877A - Make and Receive Calls GSM modules are fascinating to use especially when our project requires remote access. These modules could make all actions that our normal mobile phone could do, like making/receiving a call, sending/receiving a SMS, connecting to internet using GPRS etc. You can also connect a normal microphone and speaker to this module and conv ...
Read more

›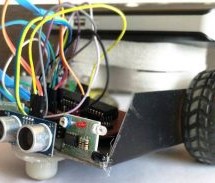 Obstacle Avoiding Robot using PIC Microcontroller Obstacle Avoider Robot is another famous robot which spices up embedded projects. For those who are new Obstacle avoider robot, it is just a normal wheeled robot which could navigate its way without hitting on any obstacles. There are many way to build a Obstacle avoider robot in project we are going to use one Ultrasonic Sensor (front) and two IR sensor (Le ...
Read more

›
A Line Follower Robot is a simple yet fascinating robot for most students/hobbyists to build. In this tutorial we will learn How a Line Follower Robot Works and how we can build one using the PIC Microcontroller PIC16F877A. PIC16F877A is a 40-pin Multipurpose MCU from Microchip, we have used this IC in our complete PIC tutorial series. If you are new, here you might want to a look at these PIC tutorials to ...
Read more

›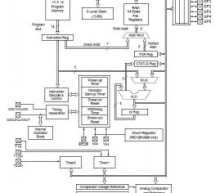 Our efforts in this project were to create a version of a Microchip mid-range PIC microcontroller in verilog to run on an Altera DE2 board.  It was primarily planned to create a machine that would follow a set of pre-determined instructions and perform computation, interpretation, and control of input and output ports.  In order to prove that there was actually a processor under the hood we decided to have ...
Read more

›
Here is a simple PIC16F84A alarm clock. This page summarizes this discussion (in french) in my forum, where Samir (aka numerique1) requested for help to build a weekly alarm clock for his school. Many thanks to him for his tests and patience. This clock counts seconds, minutes, hours and day of the week. Time is displayed on 4 seven segment LED displays, and is adjustable with three buttons at start time (u ...
Read more

›
Build a low-cost and very simple serial programmer for a PIC16F84 Microchip Flash Microcontroller. Below picture is my personal writer for F84 chip, it works very nice with Nigel WPicProg V1.20. Introduction I finally found a very nice universal window based software designed to work with any serial programmers for PIC16F84, i.e., WPicProg16 V1.20, written by Nigel Goodwin. Build this programmer before star ...
Read more

›