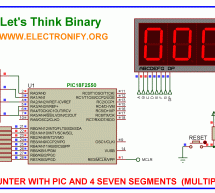 This tutorial describes how to implement decimal counter which will increment from 0000 to 9999 ; in multiplexed seven segment display using PIC18F2550 in PROTEUS ISIS. Multiplexing is required when we want to interface 3 or 4 or even more such displays with MCU ssince it we go for normal way it will require lots of IO port.This means to turn on one at a time, extra brightly, and scan through all the digits ...
Read more

›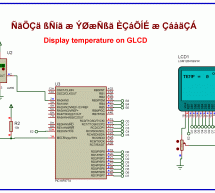 Hello everybody welcome back . Today I'm gonna tell how you can display temperature with bar graph on Graphic LCD using PIC microcontroller . The project is very simple to understand if you have concept of Graphic LCD .The program in this project is written in C and Assembly level language &  the compiler used to write the C code is mikroC PRO for PIC V. 7.1.0 .You can download complete project (C and A ...
Read more

›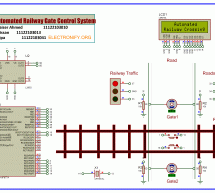 Generally railway gates are closed or opened menually by gatekeeper to prevent collision between road traffic and train . Time schedule and other information are sent from the main controller station menually in this tutorial we will try to make a railway line which has automatic gate open and closed system . Hello everybody ,welcome In this tutorial we will describe how to make automatic railway system usi ...
Read more

›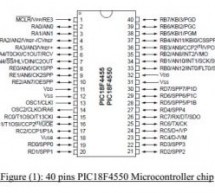 Abstract: This report represents the design and implementation of a skin temperature measurement system. The system aims to measure the skin temperature from a sensor and send it to the PC using a USB cable to display on screen. The data needs to be updated every second. The PIC18F4550 microcontroller has been used in this project to obtain data from the sensor and send it to the PC using USB 2.0 that has b ...
Read more

›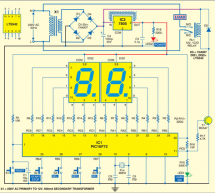 A time controlled switch is an automatic timer switch that turns an appliance 'on' for the desired time duration. After the preset time duration, the timer automatically switches off, disconnecting the appliance from the power supply. The time duration for which the appliance should be 'on' can be set from 1 to 99 minutes. This switch obviates the need to continuously monitor the appliance—an advantage over ...
Read more

›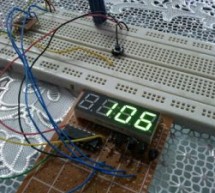 The easiest way to interface 7-segment display with PIC12F1822 microcontroller is to add a serial-in parallel-out shift register. The adding of the shift register minimizes the number of pins used by the 7-segment display. This topic shows how to make a 3-digit digital counter with multiplexing and 74HC164 shift register using PIC16F877A and CCS PIC C compiler. Interfacing PIC12F1822 with 7-segment display  ...
Read more

›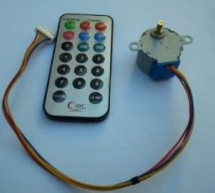 This project shows how to control a 5V unipolar stepper motor from IR remote control uses NEC protocol with PIC18F4550 microcontroller. This controller controls the stepper motor speed and direction of rotation. If you want to see how to drive the unipolar stepper motor using PIC18F4550 microcontroller read the following topic:Interfacing unipolar stepper motor with PIC18F4550 microcontroller And if you wan ...
Read more

›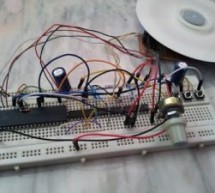 In the following topic URL we've seen how to control BLDC motor speed and direction of rotation using PIC18F4550 microcontroller and 3-phase bridge circuit:CD-ROM Spindle motor (BLDC) control with PIC18F4550 microcontroller This topic shows how to make the same controller using L293D motor driver instead of the 3-phase bridge circuit. The 3 phase bridge is more complicated and expansive and while the L293D ...
Read more

›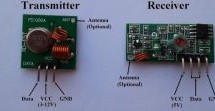 5-Channel RF (Radio Frequency) remote control transmitter/receiver using PIC18F4550 microcontroller Today RF modules are widely used in many applications (wireless data transmission, quadcopter, car remote control....). This project shows how to use low cost 433MHz RF transmitter/receiver modules to build a 5-channel wireless RF remote control system using 2xPIC18F4550 microcontrollers. The used RF modules ...
Read more

›
This post shows how to connect ST7735S TFT display to PIC18F4550 microcontroller and display different things (numbers, text, lines, circles .....). The compiler used is CCS PIC C. To interface PIC18F4550 with the ST7735 TFT display we need a small library (driver) which can be downloaded from its original post at the following url: ST7735 SPI TFT Display Driver for CCS PIC C compiler Or you can just downlo ...
Read more

›