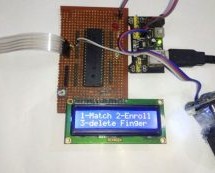 Finger Print Sensor, which we used to see in Sci-Fi movies a few years back, is now become very common to verify the identity of a person for various purposes. In present time we can see fingerprint-based systems everywhere in our daily life like for attendance in offices, employee verification in banks, for cash withdrawal or deposits in ATMs, for identity verification in government offices etc. We have al ...
Read more

›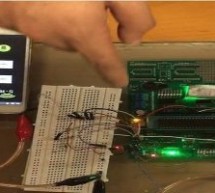 IOT Based Load Control Over Standalone Wi-Fi System first of all lets start with introduction to IOT Based Load Control Over Standalone Wi-Fi System. The IOT (Internet of things) based load control over standalone system is very advanced home automation system. In this modern world, every men or women do want to move anywhere, they just want to click the button and done everything. Keep all these things in ...
Read more

›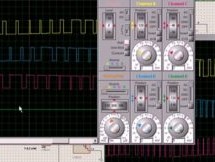 Three Phase Motor Drive Using Space Vector Pulse Width Modulation Technique (SVPWM): The space vector pulse width modulation is a technique, which is used for driving the motor at differentfrequencies. In recent years, different pulse width modulation techniques are used for driving the ac motors, such as sine wave pulse width modulating (SPWM), unipolar pulse width modulation (UPWM). In these techniques, f ...
Read more

›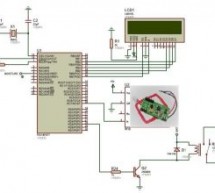 This project is about RFID based electronic lock using pic microcontroller. RFID tags are used to open and close electronic lock.  Only those users who have authentic RFID tag will be able to open lock by using their assigned RFID tags or cards. In this RFID based electronic lock, RFID module is interfaced with pic microcontroller. RFID receiver used to receive tag number through radio frequency communicati ...
Read more

›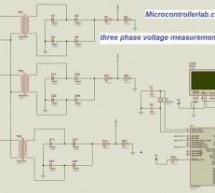 Three phase voltage measurement using pic microcontroller project: Hi everyone I hope you are fine and doing well. In this tutorial you will learn about how to measure three phase voltage using pic microcontroller. Three phase voltage measurement has many applications in power as well as electronics field. Three phase voltage measurement system is used to measure voltage of three phase transmission lines, t ...
Read more

›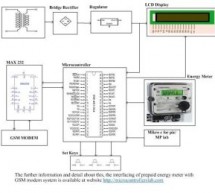 Prepaid Energy Meter with GSM Modem using pic microcontroller: The interfacing of prepaid energy meter with GSM (Global system for mobile) modem is very credible for both consumer and energy supply company. Basically, this is the concept of electronic energy meter for records the consumer billing, the minimization of energy theft and reducing the energy losses as compared to the conventional electromechanic ...
Read more

›
Bluetooth module HC 05 interfacing with pic microcontroller: Hi Everyone, In this article I will explain you how to interface Bluetooth module HC 05 with pic16f877a microcontroller or any other microcontroller like 8051, AVR and Arduino. It is very easy to communicate with android mobile through Hc 05 Bluetooth module. It has many applications and this Bluetooth module Hc 05 is very popular in engineering s ...
Read more

›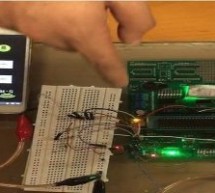 Esp8266 based home automation system project is designed to control home devices using Wi-Fi through a website or any android app which has internet connection. As you I have already posted a project on Bluetooth based home automation system and gsm based home automation system. Both these embedded system projects have limitation of distance and availability of network. For example in case of hc 05 based pr ...
Read more

›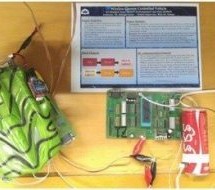 accelerometer Based Hand Gesture Controlled Robot using Xbee: This project is about controlling a robot through accelerometer using Xbee and pic microcontroller. You must have listened about line follower robot, obstacle avoidance robot, metal detector robot and tv remote controlled robot. All these robot works with some kind of sensors. But this accelerometer Based Hand Gesture Controlled  is about control ...
Read more

›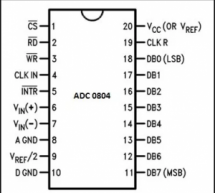 INTERFACING ADC USING 8051 MICROCONTROLLER: In this article you will learn how to interface, analog to digital converter with 8051 microcontroller. Unlike, pic microcontroller, Arduino and avr microcontroller, 8051 microcontroller do not have built in ADC.  if we want to interface any sensor with 8051 microcontroller, we have to use external ADC. For example, you want to measure temperature with 8051 microc ...
Read more

›