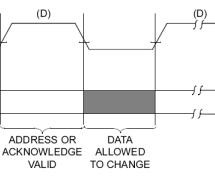 Microcontrollers are standalone chips since they have memory and processor embedded. The integrated memory of microcontrollers store embedded code and other temporary variables for the execution of program. CircuitsGallery published many microcontroller tutorials and PIC microcontroller projects. Sometimes we may use non-volatile memories (i2c devices) with microcontrollers in case of storing permanent data ...
Read more

›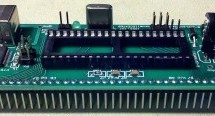 This project is specially designed to measure surface mount capacitors in the range 1p to 920n and electrolytics in the range 1u to 100u. The biggest problem with surface mount capacitors .  .  .  they are not identified! And you cannot determine their value by the size of the component. This makes it very difficult. Unless you know the value when taking it off a reel, they can get mixed up and fitting a 22 ...
Read more

›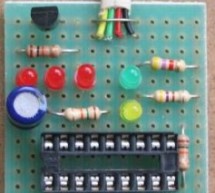 PIC Programmer MkV is designed to get you into PIC Programming for just a few dollars. It uses just 12 components. Most of them will be in your "junk-box" and the PC board is a small piece of matrix board. It's the cheapest way to get started. As well as PIC PROGRAMMER MkV you will need these 4 things: 1. A desk-top computer with DB-9 serial port. (This programmer will not work on a lap-top computer and may ...
Read more

›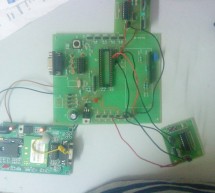 GSM Modem Interface with PIC 18F4550 Micro controller: Description: In this project we use PIC 18F4550 Micro controller in transmitter section keys are connected to PB0 to PB3. If we press the key PB0 the Pressed Key Value is transmitted to the micro controller section i.e receiver section . In the controller we pre programmed to open the door A. If we press the key PB1 means the particular port is enabled ...
Read more

›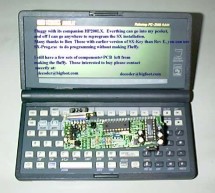 I was trying to think of a suitable name for this project, and after literally seconds of careful deliberation, I gave up and decided to call it Fluffy. Sorry. Anyway, Fluffy is a SX programmer for people who havealready experimented with PIC chips, and want to try out the Scenix SX family. I built Fluffy because I wanted to experiment with the SX's, but didn't want to spend $300 or so bucks on the official ...
Read more

›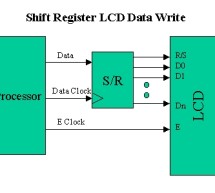 2-Wire LCD Interface for the PICMicro Alphanumeric LCD displays have become very popular for microcontroller applications because they can add a lot to a project in a variety of different ways. A text message giving the user instructions as well as feedback can make the application seem much more "professional" and easy to use. I like to use LCD's to help debug applications, with breakpoints set to display ...
Read more

›
Description This neat little circuit provides 8 LEDs directly driven from the PIC along with a single mode control switch.  The firmware elsewhere on this page drives the LEDs with a 5 bit PWM signal providing each of the 8 LED channels with four levels of intensity; off, dim, mid, bright.  A number of sequences are programmed into the firmware to provide some interesting visual effects and chase sequences, ...
Read more

›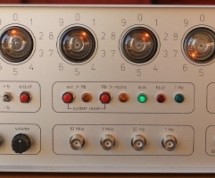 Introduction In the 1970s I worked for a while for the UK Atomic Energy Authority (UKAEA) at a site in Winfrith, Dorset. Amongst a lot of other interesting work, I used a gamma ray density gauge that amounted to a caesium-137 source, in its castle and collimator, the target (various), a sodium iodide detector (from memory), a photomultiplier and a series of counters using dekatrons. Having spent hours takin ...
Read more

›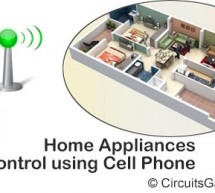 It has been a while since we published electronic engineering projects here due to the busy schedule we had in the past weeks, and this time we're up with another interesting project. Before going through the details of this one, you may as well check our latest electronics projects for engineering students. GSM based device monitoring and control system are becoming popular these days. Here I am introducin ...
Read more

›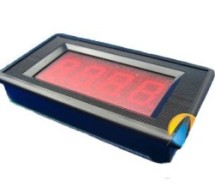 This PIC LCD volt meter project uses a PIC micro and an HD44870 LCD display. The analogue input is taken directly to the analogue input pin of the microcontroller without any other processing. So the input range is from 0V to 5V - the maximum source impedance is 2k5 (for testing use a 1k pot). To improve the circuit add an opamp in front to present greater impedance to the circuit under test. The output imp ...
Read more

›