Here is a simple PIC16F84A alarm clock. This page summarizes this discussion (in french) in my forum, where Samir (aka numerique1) requested for help to build a weekly alarm clock for his school. Many thanks to him for his tests and patience. This clock counts seconds, minutes, hours and day of the week. Time is displayed on 4 seven segment LED displays, and is adjustable with three buttons at start time (u ...
Read more

›
Build a low-cost and very simple serial programmer for a PIC16F84 Microchip Flash Microcontroller. Below picture is my personal writer for F84 chip, it works very nice with Nigel WPicProg V1.20. Introduction I finally found a very nice universal window based software designed to work with any serial programmers for PIC16F84, i.e., WPicProg16 V1.20, written by Nigel Goodwin. Build this programmer before star ...
Read more

›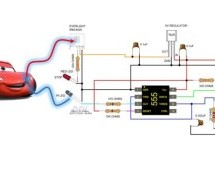 At the end of this instructable you will be able to detect your car as it approaches the wall inside your garage, signalling you that the car is inside far enough so you can close the door. Most car sensors will use a microprocessor to help calculate the distance of an approaching car when entering the garage. At our Wichita, KS makerspace MakeICT, we received a bag of components from JAMECO, which contain ...
Read more

›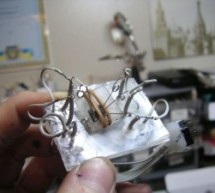 This is a homemade adapter I made for programming SOIC/QFN size microchips that I use in my micro airplanes (http://maxoffsky.com/tech-blog/rc-micro-spitfire-airplane-build-log/). I had trouble connecting the chips any other way so I made my own universal adapter. This could also be used to do In-Circuit programming without removing the chip from the PCB. If you want an adapter to connect and fit any size m ...
Read more

›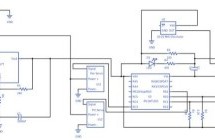 This is a good learning project that is fun to build - I got a lot out of making it. I think this has been done quite a bit already, but I did not find a straightforward way of doing this with PICs. When I finally got it working, I thought I'd share it. It might be useful for someone that wants to learn or apply I2C, Interrupts and Callbacks, PWM, or Servo Control. Basic Functionality Detects and tracks an ...
Read more

›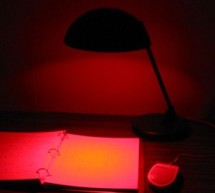 When doing astronomy observing at night preserving night vision is critical. This requires using the minimum amount of light that makes the sky charts readable. What is this minimum level depends on how dark are your surroundings, how much time you have spent in darkness, how well your eyes adapt for night vision, what type of charts are you using, what object are you observing, and so on. My old astronomy ...
Read more

›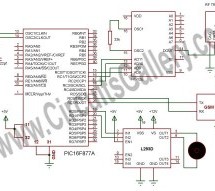 After a short break, we're back to the DIY robot projects series and I am sure you'll love this one too. Before that I suggest you to go through all our earlier simple robotics projects for engineering students as well. This time, major difference is the added security to access the robot; you can control the robot only after you speak your password. The robot can move in four directions and can be controll ...
Read more

›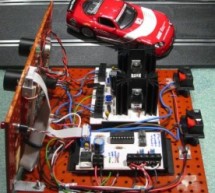 Overview I developed this after my nephews got a Scalextric Sport slot car racing set for Christmas.  The set included a lap timer and counter but one thing that was missing was a way to start a race.  Having someone say "3-2-1-Go" wasn't really doing the job, especially as it was easy to go just after "1" and before "Go"  This works in a similar way to the lights used in F1 motor racing with five lights il ...
Read more

›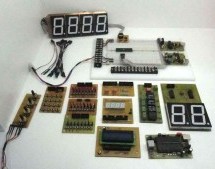 After testing many systems development for PIC and AVR microcontrollers, none satisfy me. So I created this system with breadboard that has satisfied me. Step 1: More space free In this development system, I put two protoboards turned 180 degrees from each other. The space that is left to just enough space to insert a 40-pin microcontroller. But I'm planning to create a version with movables protoboards  to ...
Read more

›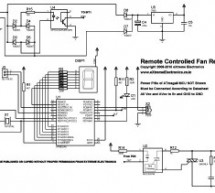 Temperature Controlled Fan Report - SlideShare - Temperature controlled fan regulator - electronic circuits, 33 thoughts on " temperature controlled fan regulator " siddhu march 12, 2015 at 7:00 am. i didn't find 100k ptc,5k ptc where are they available and does the. Android controlled robot 8051 microcontroller, Android controlled robot using 8051 and bluetoothour robot expert gaurav khadasane has come up ...
Read more

›