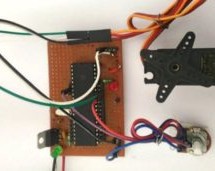 This is our 11th tutorial of Learning PIC microcontrollers using MPLAB and XC8. In this tutorial we will learn How to control Servo Motor with PIC Microcontroller. If you have already worked with Servo motors you can skip the first half of this tutorial but if you are new to servo motor itself then continue reading. [caption id="attachment_12849" align="aligncenter" width="600"] Interfacing Servo Motor with ...
Read more

›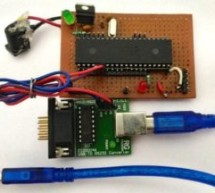 In this tutorial we learn to Enable UART communication with PIC Microcontroller and how to transfer data to and from your Computer. So far, we have covered all basic modules like ADC, Timers, PWM and also have learnt how to interface LCDs and 7-Segment displays.  Now, we will equip our self with a new communication tool called UART which widely used in most of the Microcontroller projects. Check here our co ...
Read more

›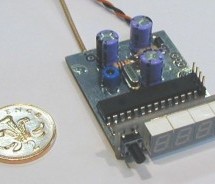 Circuit schematic PCB HEX code, V1.11 (operates with 4,000 MHz quartz) Hex code, V1.12 (operates with 4,1943 MHz quartz) PIC config bits Photo - Top view Photo - Bottom view Photo - Latest PCB version with TO-92 style 78L05 housing - Top view (132 kbyte) Photo - Latest PCB version with TO-92 style 78L05 housing - Bottom view (138 kbyte) This is a successor of the PIC16C71 4-digit LED f-counter & ...
Read more

›
In this tutorial we will learn How to make out PIC projects wireless by interfacing a Bluetooth Module (HC-06). In our previous tutorial we have already learnt How to use USART module in our PIC Microcontroller and established communication between PIC and Computer. If you are an absolute beginner then check here for our all the PIC Tutorials, where we have started from the scratch, like learning MPLAB and ...
Read more

›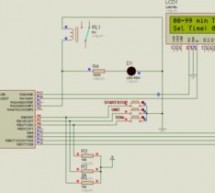 In this article, our author Mithun has developed a 0 – 99 min counter using PIC microcontroller 16F628A. So basically this is a digital count down timer ideal for engineering and diploma students for their project requirements. We have given complete circuit diagram of the digital count down timer along with full source code. In addition, photographs of the breadboard setup is uploaded. Every micro controll ...
Read more

›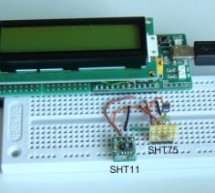 In Part 1 of this tutorial, we discussed about Sensirion's SHT1x and SHT7x series of humidity sensors, their interface specifications, the communication protocol used for transferring data in and out of the sensor, and the equations to convert their digital outputs to actual physical quantities. These sensors are capable of measuring temperature along with relative humidity and provide outputs in fully-cali ...
Read more

›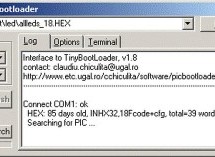 Tiny Bootloader This is a bootloader for the Microchip PIC microcontrollers. It is the smallest bootloader, taking less than 100 words of program space; Supports families of PIC devices: 16F, 18F, dsPIC30 (those devices that support self-programming) Does not support yet PIC24, dsPIC33, PIC18xxJyy Download Tiny PIC Bootloader Features of the firmware Size of only 100 words; (all versions, for 16F,18F,dsPIC ...
Read more

›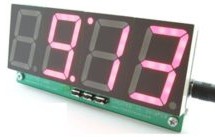 One of the most enjoyable part of being an electronics person is creating your own gadgets and using them in daily life. In this article, we are building one of those with the help of SoloPCB design tools, a digital desk clock with temperature display feature. The brain of the circuit is a Microchip PIC18F252 microcontroller. It acquires precise time information from DS1307 real time clock via I2C interface ...
Read more

›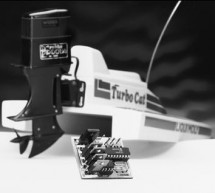 Technical specification Supply voltage: 6 to 10 V Supply current: <5 mA Max. output current: 40 A Processor: PIC16C84 Connection: 3-pin plug Application: model boat, car, plane Versions: unidirectional or bidirectional Motor brake: internal with unidirectional version Thermal protection: at 120°C Radio-controlled (R/C) modelling seems to fascinate many electronics enthusiasts. This technical hobby is a m ...
Read more

›
With my Grandma's birthday fast approaching I wanted to put something together that was not too complicated but still sweet enough to make for a cool widget gift. Since fading LEDs never seem to go out of style and grandmas always love to see a heart, putting two and two together here was a no-brainer. The concept for this small birthday present was to create a small heart shape with red LEDs and then to dr ...
Read more

›