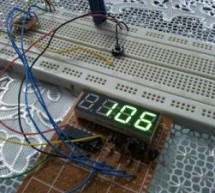 The easiest way to interface 7-segment display with PIC12F1822 microcontroller is to add a serial-in parallel-out shift register. The adding of the shift register minimizes the number of pins used by the 7-segment display. This topic shows how to make a 3-digit digital counter with multiplexing and 74HC164 shift register using PIC16F877A and CCS PIC C compiler. Interfacing PIC12F1822 with 7-segment display  ...
Read more

›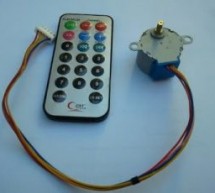 This project shows how to control a 5V unipolar stepper motor from IR remote control uses NEC protocol with PIC18F4550 microcontroller. This controller controls the stepper motor speed and direction of rotation. If you want to see how to drive the unipolar stepper motor using PIC18F4550 microcontroller read the following topic:Interfacing unipolar stepper motor with PIC18F4550 microcontroller And if you wan ...
Read more

›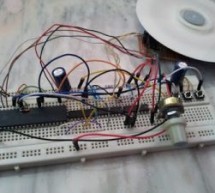 In the following topic URL we've seen how to control BLDC motor speed and direction of rotation using PIC18F4550 microcontroller and 3-phase bridge circuit:CD-ROM Spindle motor (BLDC) control with PIC18F4550 microcontroller This topic shows how to make the same controller using L293D motor driver instead of the 3-phase bridge circuit. The 3 phase bridge is more complicated and expansive and while the L293D ...
Read more

›
5-Channel RF (Radio Frequency) remote control transmitter/receiver using PIC18F4550 microcontroller Today RF modules are widely used in many applications (wireless data transmission, quadcopter, car remote control....). This project shows how to use low cost 433MHz RF transmitter/receiver modules to build a 5-channel wireless RF remote control system using 2xPIC18F4550 microcontrollers. The used RF modules ...
Read more

›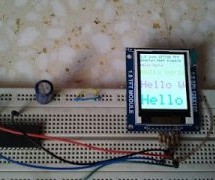 This post shows how to connect ST7735S TFT display to PIC18F4550 microcontroller and display different things (numbers, text, lines, circles .....). The compiler used is CCS PIC C. To interface PIC18F4550 with the ST7735 TFT display we need a small library (driver) which can be downloaded from its original post at the following url: ST7735 SPI TFT Display Driver for CCS PIC C compiler Or you can just downlo ...
Read more

›
(Some knowledge about RC-5 protocol is required) This project shows how to build a remote controlled real time clock with TFT display using PIC18F4550 microcontroller. In this project DS1307 RTC is used as a real time clock chip and the remote control is an IR (infrared) remote control which uses RC-5 communication protocol, this remote control is used to set time and date. The device used t display time an ...
Read more

›
This example shows how to display Bitmap (BMP) image files from SD card on ST7735 1.8" (128x160) TFT screen using PIC18F4550 microcontroller and CCS PIC C compiler. To build this project we need the ST7735 TFT driver, SD card driver and FAT16 library. The three source files must be added to the project folder (or CCS C driver folder) in order to compile the C code. The ST7735 driver is update to support the ...
Read more

›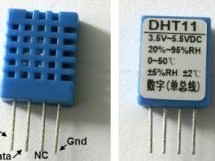 PIC16F877A + DHT11 (RHT01) Proteus simulation This topic shows how to interface DHT11 (RHT01) digital relative humidity and temperature sensor with PIC16F877A microcontroller, and how to simulate this interfacing using Proteus. Note that for the simulation Proteus version should be 8.1 or higher. With these versions there is no need to install Proteus DHT11 library, it is included with the software, so don' ...
Read more

›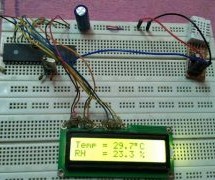 Interfacing PIC16F877A with DHT22(AM2302-RHT03) digital humidity and temperature sensor This topic shows how to interface PIC16F877A microcontroller with DHT22 sensor with hardware circuit. Related topic: The following topic shows PIC16F877A microcontroller and DHT22 Proteus simulation and some details about this sensor. PIC16F877A and DHT22(AM2302, RHT03) sensor Proteus simulation Interfacing PIC16F877A wi ...
Read more

›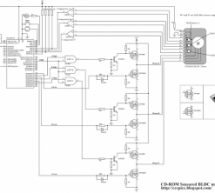 Sensored BLDC motor control using PIC16F877A - CCS PIC C compiler This topic shows an easy way to drive a Cd-Rom sensored brushless DC motor (BLDC motor) using PIC16F877A microcontroller with CCS PIC C code. This motor is three phase motor, it has three stator phases that are excited two at a time to create arotating electric field. This method is fairly easy to implement, but to prevent the permanent magne ...
Read more

›