Introduction The F84 MRTC was my second design of a miniature real-time controller. This version uses PIC16F84 running with a low power X-tal 32,768Hz. The scheduler for 6-channel output was saved in EEPROM. No terminal for serial downloading of the scheduler. It's suitable for fixed scheduler job. Two AA size battery provides +3V backup for clock operation when main power has failed. Time setting at 19:00 ...
Read more

›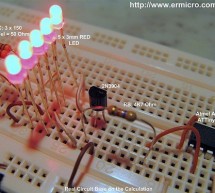 Most of microcontrollers work within 5 volt environment and the I/O port can only handle current up to 20mA; therefore if we want to attach the microcontroller's I/O port to different voltage level circuit or to drive devices with more than 20mA; we need to use the interface circuit. One of the popular method is to use the Bipolar Junction Transistor (BJT) or we just called it transistor in this tutorial. I ...
Read more

›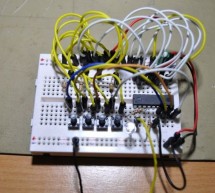 Introduction This is a simple and easy to make serial keypad. The microcontroller will output the number of the push button pressed. This project can be used for many different purposes. Probably the most used application would be to interface to any electronic project that requires a keypad. There are several ready made keypads on the market, but those work with matrix connections and require 7 pins for a ...
Read more

›
2 Digit Count Down Timer is a utility Count Down timer project for upto 99 seconds of countdown time.  This project can find many uses in your shack and home.  The relay output remains on during the Count Down period, allowing you to interface load or alarm that you want to keep it on for a certain amount of time (in seconds). Specifications Microcontroller based design for greater accuracy and control Powe ...
Read more

›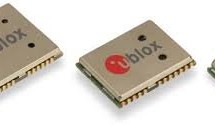 Introduction Virtually all PIC microcontrollers have some banking mechanism to extend addressing to additional memory space. But this external data memory is not directly addressable (except in some high versions of PIC18 devices, which include PIC18F8520, PIC18F6620, etc.). In this post we describe easy to implement external memory interface for PIC microcontrollers. Theoretically most of the PIC microcont ...
Read more

›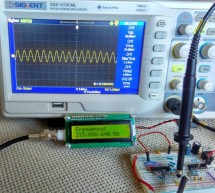 This project shows how to build a very simple yet very useful tool that every DIY enthusiast should have in his lab: a 100MHz+ frequency counter. The schematic is fairly simple and straightforward and uses a PIC16F628A microcontroller for measuring frequency and a high speed comparator for signal amplification and conditioning. The microcontroller uses its internal 4MHz oscillator for the CPU clock. Timer1 ...
Read more

›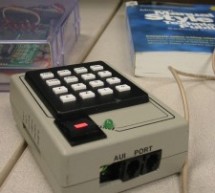 The company I work for recently upgraded their phone system. They got a new IP phone system that can supposedly do everything - the new phones have big LCD screens with fancy menus, lots of different modes, PC connection for remote control of the phone, e-mailing voice messages, and tons of other features. All that said, there was a critical piece missing from the picture - a way to dial a stored number whi ...
Read more

›
I've improved the old robot head project which can be found at the old articles link.. The head will be powered by servomotors and will be built from sheet plastic, metal or plywood. The template which can be used for cutting sheet material can be found at the end of this article. Download the template, compare the size of the printed servomotor with your servomotors at hand. Do the necessary resizing opera ...
Read more

›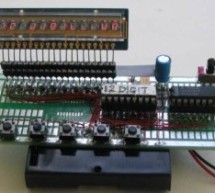 It's 1970 and a 12 digit LED Display for pocket calculators has just been released. Nation Semiconductors are in the forefront of designing miniature displays for calculators and have a range from 2-digit to 16-digit displays. The actual 7-segment displays are so small it takes a bubble magnifier in front of the LEDs to see the digits. We have used one of these in this project. Fast forward to 2011. These d ...
Read more

›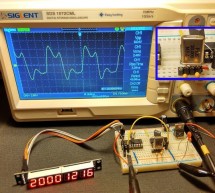 Couple of weeks ago I purchased from eBay one of these amazingly cheap an useful modules with MAX7219 LED driver and 8 digit LED display. It is ideal for frequency counter project. The problem was the absence of library for PIC microcontrolers. Luckily, I found a great library for Arduino and I reworked it to be compatible with PIC. The schematic of the frequency counter is actually almost the same as the p ...
Read more

›