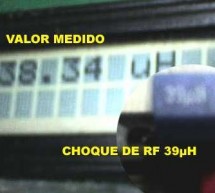 The good and high precision capacitor meter (Capacimeter) inductor meter (inductimeter) auto range lc meter for pic 16f84 or pic 16f628 and display lcd by phill rice Construction of an apparel that allows measure inductors (Inductimeter) and capacitors (Capacimeter), knower like LC meter, using PIC (16f84 or 16f628) and display marries in LCD. Translated of the excellent project inductor and capacitor meter ...
Read more

›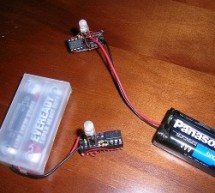 I had a few multicolor LEDs laying around and wanted to whip up a color-blending nightlight. I built 2 devices, each in its own 20 pin DIP socket without soldering. A 3-pin header is included so I can reprogram the light on-the-fly if desired. On my first build, I used wire-wrap. The next one used multiple wires pushed into the socket. A bit more difficult, but no wire-wrapping or soldering necessary. Parts ...
Read more

›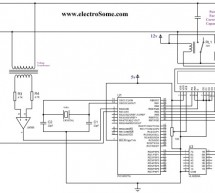 The 230 V, 50 Hz is step downed using voltage transformer and current transformer is used to extract the waveforms of current. The output of the voltage transformer is proportional to the voltage across the load and output of current transformer is proportional to the currentG'throughG'the load. These waveforms are fed to Voltage Comparators const visit page. ructedG'usingG'LM358G'op-amp. Since it is a zero ...
Read more

›
[Kay Choe] can't play the piano. Rather, he couldn't, until he converted his keyboard to include LED-guided instruction. [Kay] is a microbial engineering graduate student, and the last thing a grad student can afford is private music lessons. With $70 in components and a cell phone, however, he may have found a temporary alternative. The build works like a slimmed-down, real-world Guitar Hero, lighting up e ...
Read more

›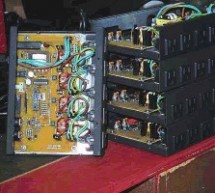 This is Ver2.0 of a finished project. I usually do projects about the same way every time. Product definition (10 min), Code outline (10 min), Schematic generation, Build prototype, Write code all at one sitting (This one took about 6 hours), Take a copy of the above file, and delete all but a small section. Debug the section, and put it back into the original file. Repeat with other chunks of code until do ...
Read more

›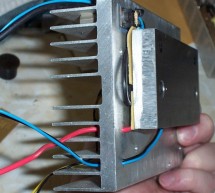 desktop-sized can cooler From the "Something that Should be Made Department" comes this drink cooler. Ever since seeing peltier devices for sale I have wanted to put one to a cool use, and this is it. :-) The heart of the device is of course the peltier module. photo is from ebay auction for my peltier) I got the peltier I used (pictured above) off of ebay for about $20 after shipping and such. It was in ne ...
Read more

›
Summary. A design for a simple microwattmeter. Input range -75 dBm to + 5 dBm. Frequency range 2 to 50 MHz. Level resolution is 0.1 dBm, frequency resolution is 10 kHz. Log-output about 0.5 - 3.5 Volt. Output for external counter. The meter uses a AD606 as log-converter, a MAX186 as ADC, a PIC16C84 as controller and a HD44780 type LCD. The PIC measures frequency and level of the input signal and calculates ...
Read more

›
In February of 2007 I spent a little while prototyping a board that turns any bicycle wheel into a moving display billboard using a single string of LEDs. The idea was to do something that would be very visible, turn itself on and off automatically, have enough processing power to dynamically generate bike computer style displays, and have enough memory to store full resolution bitmaps. The first revision w ...
Read more

›
This is an old design. Some of the components may be difficult to buy. If you would like to build an even better and cheaper A/D converter, take a look at the new PICADC3 design. The PICADC is a simple 12-bit, 8-channel analog to digital converter (with 4 additional digital inputs), which may be connected to the PC through the serial interface (RS232). The sequence of sampled channels, and sampling frequenc ...
Read more

›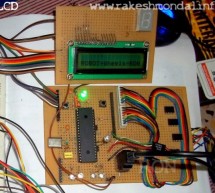 Project : Display control on a LCD (jhd162a ) Requirements jhd162a LCD PIC18f4550 Here in this project the running display of the screen is been controlled by a PIC18f4550 board which is interfaced to jdh162a lcd. jdh162a lcd is very easily available in any electronic shops. The Video below shows LCD interface with my USB board . Watch this Video Carefully. The Display on the Screen is controlled by a small ...
Read more

›