PIC Industrial and Domestic Timer (Relay Controller)
Hi Friends,
I hope everyone had a rocking New year I was suppose to give you all a New year gift uploading a new project, but unfortunately it got delayed 'coz I was busy with my *personal life*
One of our site member, Jeswanth kumar (jeswanthmg ) has submitted his project to me just before the new year eve. It took a little time for me to review this project.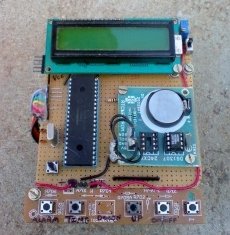 Project is titled "Industrial and Domestic Timer" is a time controller or a Time controlled relay project in simple words. Though it seems simple to say but the features of this project adds a great learning curve in both hardware and software part.
This project is buit around Microchip PIC Microcontroller PIC16F877A. Hardware includes DS1307 for time keeping, 16×2 LCD for display, 5 Push buttons and 8 relays. The alarm settings are stored in internal EEPROM of PIC microcontroller. The code for this project is written in C for Hi-Tech C Compiler.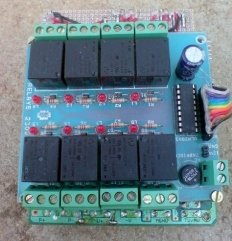 Some Highlighting features are:
32 alarm settings for 8 relays including on off but the number of alarms can easily be increased upto 46.
16×2 LCD and 5 push buttons for user interface.
Microchip PIC16F877A as controller and DS1307 to manage time.
PIC16F877A's internal eeprom to store alarm settings.
PIC's code is written in Hi-Tech PIC C compiler.
Incase you face any kind of problem in this project feel free to post your doubts in forum.
Download Project: PIC Industrial and Domestic Timer (Relay Controller)
For more detail: PIC Industrial and Domestic Timer (Relay Controller)
Current Project / Post can also be found using:
PiC Micro advance engine relay
pic timer relay
Project Ratings:
Related posts