Global Power is a leading provider of custom-engineered auxiliary equipment and maintenance support services for the global power generation industry.
As energy demand increases worldwide, demand for power generation products and services is also expected to increase. Global Power has the knowledge, manufacturing capabilities, skills and safety record needed by the power generation industry to meet the challenge of supplying growing power demand.
Our vast products portfolio
span from auxiliary equipment for gas turbines to small, high alloy parts such as seals, shims and brackets. We also offer a broad range of services that have been enhancing plant asset value for over fifty years, including general and specialty construction, maintenance and modification, and plant management support services. We cover the full life cycle from new build engineering, procurement and construction (EPC) of power plants to plant construction, maintenance, upgrades, power uprates, and material condition improvements.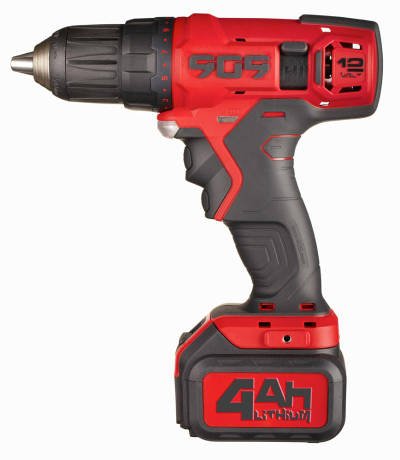 Australian tool firm Globalpower has licenced Peratech's quantum tunnelling touch control elastomer for use in a rechargeable drill.
Branded QTC, the elastomer changes resistance when squeezed, and North Yorkshire-based Peratech can tune its properties to suit various applications – for example, it has been formulated support the edge of LCDs, allowing force on the display can be measured to add a third dimension to touch control.
"The drill is designed to be used in tough conditions with a five year warranty, so we needed to have a switch that was reliable. QTC sensors have no moving parts so they have a long operational life and are proof against dust, dirt and liquids," said Peter Hosking, head of Globalpower. "The look and feel was a critical part of the design. Touch technology enabled us to create an intuitive control interface that is responsive with the slightest changes in pressure on the sensor, instantly changing the speed of the drill."
As well as being force rather than movement activated, Global has also gone out on a limb in a conservative market and moved away from the traditional arrangement of a finger-operated activation push button to control speed from zero upwards, plus a separate forward-reverse switch. Instead it has an index-finger force button for forward speeds, and a middle finger force button for reverse speeds.
Power comes from a 12V 4Ah Li-ion battery.
Peratech has been working with the UK Centre for Process Innovation, which is based in the North East, to create QTC inks that can be printed using standard techniques.
"This makes them easy to mass produce, plus they can be printed at the same time as other printed electronic components onto plastics, textiles, etc," said Peratech.
Through Government R&D grants, it has three PhD students working on its material science and connections with two University laboratories.
"This helps Peratech develop the science much faster than we could do on our own," said CTO David Lussey, "Thanks to this funding, we have doubled the number of patents that we are filing every year."
There is a video of the 12V touch drill.
For more read: Yorkshire firm wins touch control place in drill