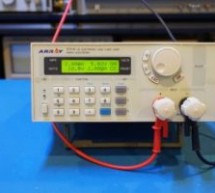 I have made many electronic loads in the past. For instance this simple harddrive cooler housed small dummy load, this more sophisticated constant current/constant programmable load and this heavy-duty electronic load that is capable of sinking over 1kW under peak load. In this blog post though, I am going to take a look inside an Array 3711A DC electronic load I recently purchased on eBay. You can find a v ...
Read more

›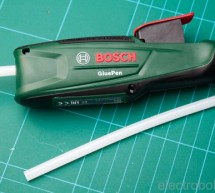 Intro My cheap plug in hot glue gun died and looking for a replacement I found this: the Bosch GluePen What does it do? it's a hot glue gun for 7 mm glue sticks that warms up in 15 seconds. Charges via micro USB. Much better than my old one that needed ~5 minutes to warm up for probably half a minute of gluing. I am very happy because of the fast warm up, wireless operation and small size. Battery should la ...
Read more

›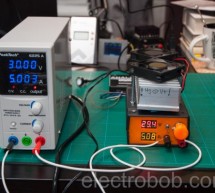 I got a Peaktech 6225A power supply to power some things, as it seemed like a good deal, going beyond what one might find normally in these types of supplies: more display resolution and supposedly, lower noise. For this price, this supply is a good deal compared to other similar ones on the market. Let's see how it performs. You can even grab one on Amazon.de or Amazon.frthrough affiliate links which helps ...
Read more

›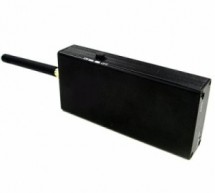 Generally, "jammers" — which are also commonly called signal blockers, GPS jammers, cell phone jammers, wifi jammers, etc. are radio frequency transmitters that are designed to block, jam, or otherwise interfere with radio communications. A jammer can block radio communications on devices that operates on a given radio frequencies within its range (i.e., within a certain distance of the jammer) by emitting ...
Read more

›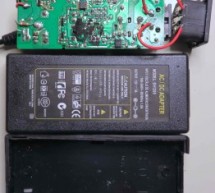 First on the chopping block, the "EH1205". Wait! What's this? The original AC connector is mounted to the PCB. Yes, this has been repackaged! I think we can assume the approvals on the label are fiction. The current rating sure is. Note the ~5mm spark-gap in the upper left (~15kV?). Yes! Can you believe it? This board used to be in another adapter housing, or more likely, in an end-product. It seems ...
Read more

›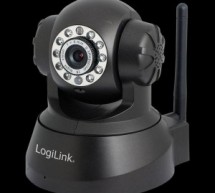 IP Cameras have become extremely cheap in the last couple of years. Mass production made the prices of decent quality image sensors, and very capable SoCs, drop significantly. Our victim in question is currently still available for about €43, but clones/copies/similar models are available from China for even cheaper. The cheap price is great if you want a cheap alarm system or an easy way to spy on your nei ...
Read more

›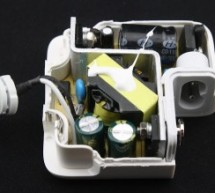 What's inside a counterfeit Macbook charger? After my Macbook charger teardown, a reader sent me a charger he suspected was counterfeit. From the outside, this charger is almost a perfect match for an Apple charger, but disassembling the charger shows that it is very different on the inside. It has a much simpler design that lacks quality features of the genuine charger, and has major safety defects. The co ...
Read more

›
Amazon's Dash Button, which I previously mentioned back in late May 2015, is the ultimate in consumer convenience (or, if you prefer, consumerism gone crazy). Simply press a button on the inconspicuous adhesive-backed device (perfect for attaching to your washer and dryer, refrigerator, counter, or cabinet), and your Amazon account is charged for the purchase while the corresponding product gets automatical ...
Read more

›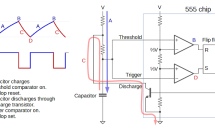 If you've played around with electronic circuits, you probably know[1] the 555 timer integrated circuit, said to be the world's best-selling integrated circuit with billions sold. Designed by analog IC wizard Hans Camenzind[2] in 1970, the 555 has been called one of the greatest chips of all time with whole books devoted to 555 timer circuits. Given the popularity of the 555 timer, I thought it would be int ...
Read more

›
With the battery and the speaker pulled back we can see a MediaTek MT6261 SoC and supporting components on the left. On the right are connections for the reset button (mounted on top of the usb connector), speaker and what I assume is a vibrator motor connected to 'VIB'. The touchscreen is also connected at the top, with it's controller mounted on the flat flex cable. The home/power button is tucked in on t ...
Read more

›