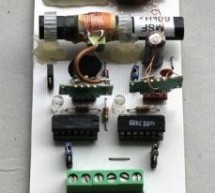 For this to work you must obviously live in an area that can receive both signals. My circuit is based on two modules taken from two radio clocks bought at Lidl's supermarket. Originally both were for the DCF clock but by substituting the original 77.5kHz crystal with a 60kHz crystal, one of the modules was converted to MSF. Notice that both antennas are lined up in my photograph. This is because Anthorn an ...
Read more

›
A crowdfunding campaign has been launched for a x5-Z8350, 2GB RAM, 16GB flash board called ATOMIC Pi. The IoT board Atomic Pi starts for just $34 plus shipping or $49 with a breakout shield on Kickstarter. The x86 price is on the low side, compared to Aaeon's $99 UP board or the DFRobot's $119 LattePanda SBC, which have the same Intel Atom x5-Z8350 "Cherry Trail" SoC. The Atomic Pi is not open source, and t ...
Read more

›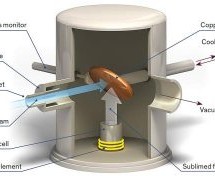 The Norwegian explorer had set a new record for the closest approach to the North Pole, and now he was moving quickly over unbroken sea ice toward Cape Fligely and home. But then came a sickening realization: In his eagerness to break camp, he had forgotten to wind the chronometers. He had lost track of precise time, and thus the ability to track his longitude. Although Nansen couldn't have lost his positio ...
Read more

›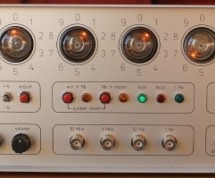 Introduction In the 1970s I worked for a while for the UK Atomic Energy Authority (UKAEA) at a site in Winfrith, Dorset. Amongst a lot of other interesting work, I used a gamma ray density gauge that amounted to a caesium-137 source, in its castle and collimator, the target (various), a sodium iodide detector (from memory), a photomultiplier and a series of counters using dekatrons. Having spent hours takin ...
Read more

›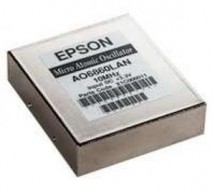 Seiko Epson Corporation has developed a small, highly stable atomic oscillator, the AO6860LAN, for telecommunications networks and industrial applications. The development of the new oscillator will be presented on November 4, 2015, in Edinburgh, UK, at the upcoming ITSF 2015 (the International Telecom Sync Forum). Volume production is scheduled to begin in 2016. The new product makes it possible for Epson' ...
Read more

›