The Jetson family of development kits and SOMs have proven to be pivotal in the realization of AI-based implementations across several applications from robotics to computer vision. They enable both hobbyists (via the kits) and professionals (via the SOMs) quickly prototype, develop, and deploy ML/AI algorithms and applications.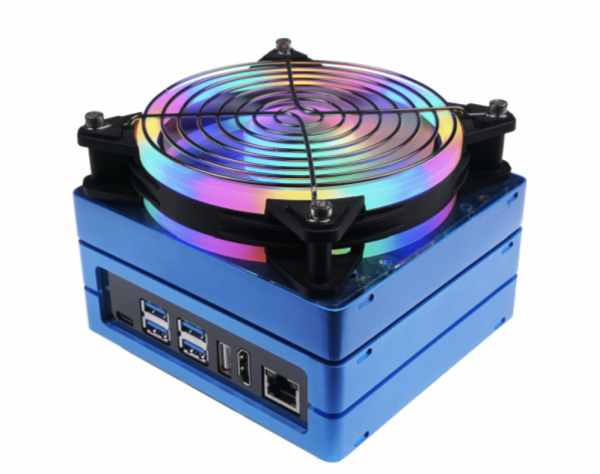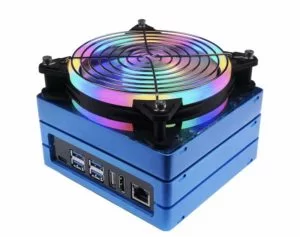 Alone, the boards are quite powerful, but one common desire users of the Jetson platforms have had for a while, especially for industrial edge applications, is to be able to combine multiple Jetson boards/SOMs to increase the processing capability available for their project. Several solutions like the PicoCluster series have been adopted but their inability to provide users with the production-ready look available with kits like the turning pi, was a disappointment to most users and reduced adoption.
All of these are however set to change, as Seeed Studio, the popular Shenzhen-based Electronics component manufacturer, last week, announced the launch of the Jetson Mate; a carrier board kit that allows users to create a cluster with up to 4(four) Jetson Nano or Jetson Xavier NX modules, leveraging on the pin compatibility nature of both modules.
Unlike the previous attempts at the problem, the Jetson mate comes in a high-quality, production-ready, fancy enclosure.  The mate features SODIMM slots for 4 SOMs one of which is designated to serve as the slot for a master module while the other modules are designated as workers. As you will expect, certain features like software upload, are peculiar to the master slot, but performance across the board in terms of processing is fairly the same, with the master only serving as an entry point to the cluster. Each of the worker SOMs can be powered on or off separately, filling the need for applications that need to switch between SOMs.
Read more: MEET THE $199 CLUSTER KIT WITH SUPPORT FOR FOUR JETSON NANO OR NX MODULES