How to set up your B&W Zeppelin Air
With the B&W Zeppelin Air being such a popular iPod docking station as well as a fantastic AirPlay compatible device we thought it would be a good idea to write a 'how to' on setting up your new Zeppelin Air.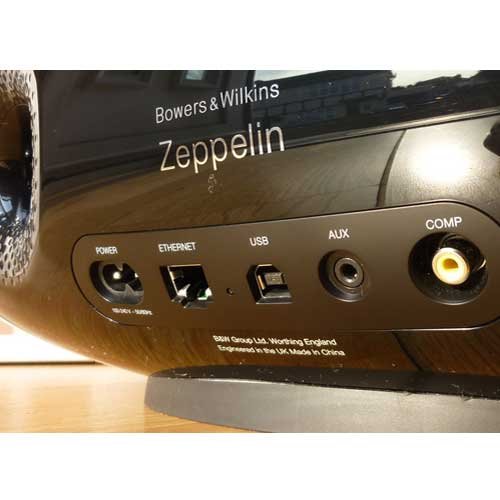 As of September 2012 newer machines are installed with a slightly newer firmware version. The main reason for this is to make the Zeppelin Air easier to setup for AirPlay. The main benefit being you can now get AirPlay setup wirelessly rather than having to connect an Ethernet cable from your Zeppelin Air and your PC.
Apple's AirPlay technology allows music to be streamed wirelessly from your Mac or PC to your Zeppelin Air. You can also bypass the computer entirely if you want and stream high-quality audio directly from your iPhone, iPad or iPod touch.
B&W have released a new app to walk you through the setup of this feature so no need to flick through manuals finding the right step or messing around with cables. The app will show you pictures of each step throughout the setup. If you want to make use of the AirPlay feature and don't currently own an iPod or iPad etc. in the near future B&W will be releasing a program for your PC or Mac very similar to the current one for iPods.
The app is called 'Bowers & Wilkins AirPlay Setup' and is available free on the App Store. Once you have downloaded the app all you have to do is start it up and do the following:
Once the app has started up you will see the following screen,
As you can see from the welcome page of the app you can set up as many Bowers & Wilkins Wireless Music Systems as you like. For each system you want to setup just click 'add new'.
So for setting up your Zeppelin Air you need to click the 'add new' button on the bottom right.
You will then be shown a message to make sure you have removed any docked or connected devices and once you have done this power up the system.
The first thing you should see on your Zeppelin Air is the led flashing red.
It will flash red for a few moments then start flashing yellow, this means it is ready to be setup.
Once you see the yellow LED flashing click next in the app, you then need to click the home button on your iPod/iPhone/iPad and go into you settings app.
Once in the settings app select Wi-Fi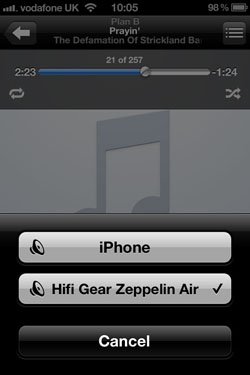 Then choose 'yourdevice_setup' in this case it will say 'ZeppelinAir_setup' or similar. When you have selected that Wi-Fi network press the home button again and reopen the 'Bowers & Wilkins AirPlay Setup' app.
When you reopen the app it will take you back to the page you were on and you can click 'done', you will then be asked if you have selected the Wi-Fi network as described, click 'continue'.
For more detail:  How to set up your B&W Zeppelin Air
Current Project / Post can also be found using:
Project Ratings:
Related posts
Leave a Comment