Have you ever been curious about the power consumption of an appliance? For example did you wonder how much it will cost you to leave your television in standby mode whole night? Or did you want to learn how much change your refrigerator settings will make on your electric bill? If your answer is yes, you can use a wattmeter to measure the power consumption of a device. In this project we are building one.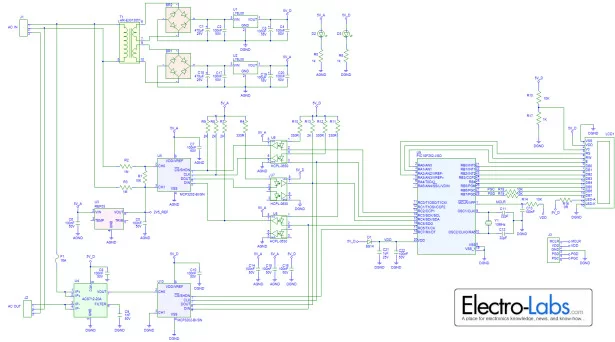 This is an AC Watt Meter which can measure the real power consumption of a device connected to the 230Vrms/50Hz mains line. The PIC microcontroller collects the voltage and the current information with the help of ADCs and then calculates the RMS voltage of the mains line, RMS current drawn by the device and the resulting average power consumption. All these information is then displayed on the dot matrix LCD.
The meter itself doesn't need an external power source. It is powered from the mains. Despite this, the microcontroller side is fully isolated from the parts interfacing to the mains.
Circuit Design
The schematic of the project is drawn in SoloCapture, the schematic editor of SoloPCB tools. SoloCapture makes the schematic drawing process very easy and fast. You can download SoloPCB tools at Fabstream.com for FREE.
You can download the SoloPCB design files of the project by using the link below.
For more detail:  DIY Digital AC Watt Meter