Microcontroller was invented by Intel sometimes in the 80s ever since that invention other Electronics companies such as Atmel, Microchip and Motorola etc have manufactured different brands of Microcontroller like AT89, PIC16F and 68H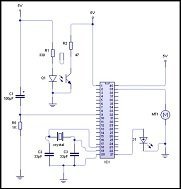 All microcontrollers performs specific task based on the set of instructions giving to them through a process called Programming language. Example of programming language includes Assembly and Basic Language to mention few.
The major or crucial important of Microcontroller is in the area of intelligent operation hence they are use in control systems. Nowadays Microcontroller are use in equipment like Washing Machine, Printer, photocopier, Cars, Aircraft, Robot, plasma TV, Computers etc
This Article is looking at the role of microcontroller Application in auto detect door  open or No paper error in printer like HP DESKJET 5740 no Paper and other Brand open Door error
Both printers contain an optical switch ,controller and a dc motor to drive the paper rollers.
The optical switch is made up of infrared emitter and Photo transistor.
The photodiode received about 3.3V – 5v dc supply and emits an infrared signal. The light emitted by the IR LED could be blocked, from reaching the phototransistor base for the following reasons: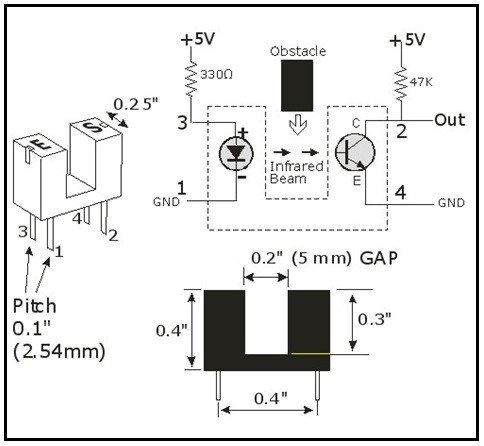 When the printer door is closed it pushes the obstacle rubber down, as shown in the diagram above
When the printer is loaded with printer paper, the roller drives through the roller rubber and slide it over the obstacle rubber, thereby pushing it down, and finally the paper ejected at the collecting tray of the printer.
For more detail: APPLICATION OF MICROCONTROLLER IN AUTO DETECT DOOR OPEN AND PAPER JAM ERROR