An introduction to sensors
PyroEDU began in 2012 with the mission of offering free online courses teaching the fundamentals of electrical engineering in an approachable and entertaining manner. Rather than studying textbooks and advanced mathematics, students are taught using a learn-by-doing approach that follows four basic steps: introduce the topic, explain the theory, build an experiment to demonstrate the theory, and offer real-world examples to demonstrate how the topic is utilized today. Students can interact with other students and the instructor via the PyroEDU forums or by joining one of PyroEDU's hosted classrooms on uReddit or P2PU.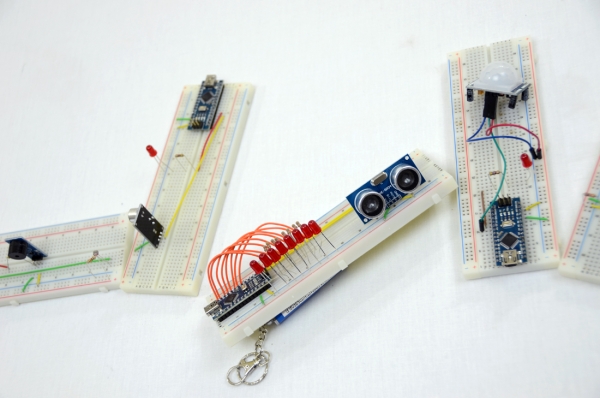 PyroEDU is currently teaching its sixth course, An Introduction to Sensors, covering a wide variety of sensors from motion detectors to temperature sensors. This sixth course is the capstone in the Introductory Series of courses PyroEDU offers (visit http://www.pyroelectro.com/edu/ for a complete listing of courses in the Introductory Series). Working with The Gadgetory, an online electronics retailer, PyroEDU will be offering a comprehensive kit that includes all the parts necessary to complete the Introductory Series of courses. More advanced series are planned in the future which may include courses in animatronics and robotics.
For more detail: An introduction to sensors
Project Ratings:
Related posts