SD Card Data Recorder
We always try to know the physical and electrical data like temperature, pressure, current, ac voltage etc. In this project, I'm going to display these data in the real time as well as I'ill record it to a memory card(SD/microSD/MMC card).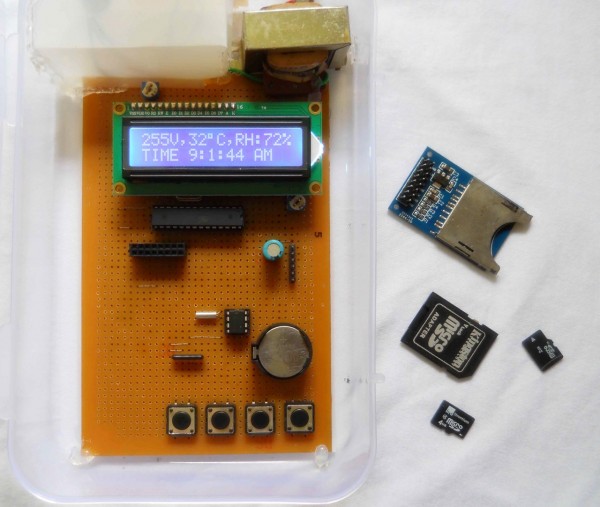 Here the project can display four different things; ac voltage, environment temperature, relative humidity and the real time in 12 hrs format.
For more detail: SD Card Data Recorder
Project Ratings:
Related posts