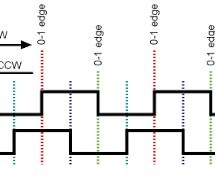 Rotary encoders are very versatile input devices for microcontroller projects. They are like potentiometers expect of digital nature and unlike analogue potentiometers they never wear down. Rotary encoders not only provide 360 degrees of rotational freedom they also allow digital positioning information to be gained without the use of analogue to digital converters (ADCs). When using rotational encoders in ...
Read more

›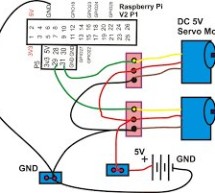 In our first program , we will simply sweep the servomotor from CCW to CW and then sweep back. The program will be kept simple as to demonstrate the priniciples of controlling a servo with a the PIC Basic language. The schematic can be seen in figure 2 (below). The variable pw controls the pulsewidth, and is started at 100 (extreme left, -45 degrees). The program sends the pulse out to the servo, and then i ...
Read more

›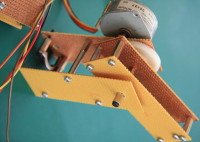 This is a simple PIC microcontroller based Solar Tracking system, only basic electronics skills are required. It uses 2 unipolar stepper motors and 4 IR-850nm LEDs as sensors to follow the sun  maximizing solar panel illumination. The entire prototype frame was built from simple, cheap and widely available strip board. Just cut it to a required size, widen the holes with screwdriver to fit connecting bolts ...
Read more

›
Hello friends here is a proteus simulation of speed control of DC motor with the help of Pulse width modulation (PWM) control, PWM signals are generated by 8051 microcontroller. As we have discussed earlier that proteus is a really good simulation software for beginners and 8051 is the most basic among all microcontroller so this can be a very good project of motor control if you are doing it for first time ...
Read more

›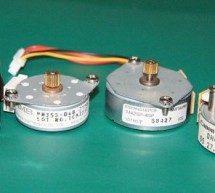 Here is a simple example for PIC microcontroller interfacing  Unipolar stepping motor with assembly code. Instead of using a dedicated stepper motor driver IC like very popular L293D   PIC16F with ULN2003A were used. Just 4 I/O Pins are required to drive each coil of the motor. By energizing each coil in a particular sequence you can control the speed and direction of the motor. 4 lower bits of PORTC are us ...
Read more

›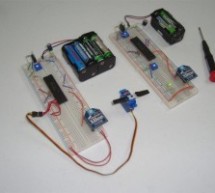 Searching for a reliable wireless solution for your project can be a real pain if you're not familiar with current wireless standards, data rates and reliability. The Xbee Modules that we will use in this article are widely available, use a very reliable wireless transmission protocol and have sufficient datarates for most hobby projects. This article will show you how to build a basic wireless input and ou ...
Read more

›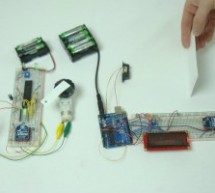 Last week we took a look at how you can wirelessly connect together two unrealted microcontrollers; an Arduino UNO and a PIC. The week before that we showed you how to build Motor Control via Distance Sensing. This week, let's combine the two project together to make a wireless IR proximity sensor that can control a motor's speed through a pair of XBee wireless modules. In this article, we will show you how ...
Read more

›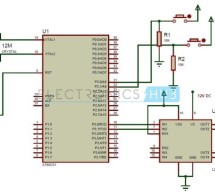 When we talk about controlling the robot, the first thing comes into the mind is controlling DC motors. Interfacing DC motor to the microcontroller is very important concept in Robotic applications. By interfacing DC motor to the microcontroller, we can do many things like controlling the direction of the motor, controlling the speed of the motor. This article describes you how to control the DC motor using ...
Read more

›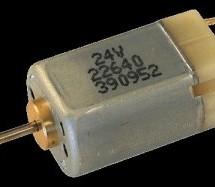 DC Motor and L293D We can't drive a DC Motor (depends) directly with a Microcontroller, as DC Motors requires high current and high voltage than a Microcontroller can handle. Microcontrollers usually operates at +5 or +3.3V supply and it I/O pin can provide only up to 25mA current. Commonly used DC Motors requires 12V supply and 300mA current, moreover interfacing DC Motors directly with Microcontrollers ma ...
Read more

›
Hello friends, this article, unipolar stepper motor control circuit related work. The purpose of this circuit is connected to unpolar stepper motor I designed buttons, select the number of steps we determined the direction, speed, and with it a system that implements the step motor commands. Pic16f877 microcontroller circuit. When first working circuit stepper motor 120 degree back and forth by applying sig ...
Read more

›